After you've staggered your way through the 16th hole at the Greatest Show on Grass, make your way over to the brand new Loco Patron Mexican Brewery, which just opened in North Scottsdale, one mile from the Phoenix Open. The new hotspot is throwing a huge block party to celebrate its grand opening and the Waste Management Phoenix Open on Friday and Saturday (Feb. 3 and 4) from 5 p.m. to 1 a.m. complete with a free performance by Roger Clyne.
The party will feature live music, a beer and taco truck, giveaways and games like bags, life-size connect four, jenga, ping pong, a mini putt-putt course and more. There will also be draft domestics, Signature Loco gold brew and specials on Titos Vodka and Fireball. Plus, there will be plenty of margaritas including Roger Clyne's very own Mexican Moonshine Margaritas. Soak it all up with award-winning crunchy tacos, pig roast, Sonoran dogs and more.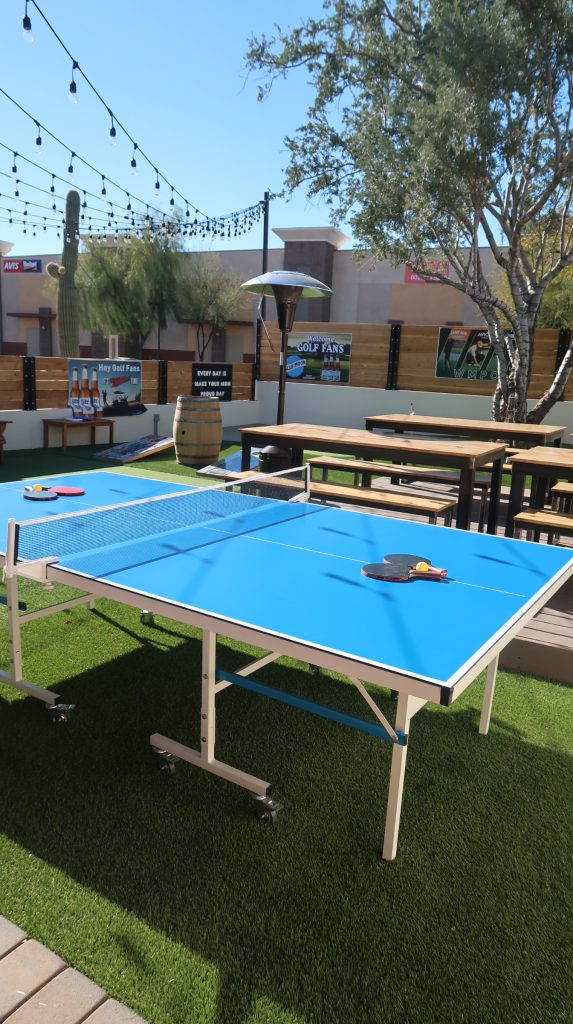 There will be lots of space to mingle and relax on the huge patio and the parking lot will blocked off for the stage that will host a myriad of talent each night.
Friday
5 to 6 p.m. Live Mariachi Band
6 to 8 p.m. Roger Clyne
8:30 to 11:30 p.m. The Hourglass Cats
Saturday
5 to 6 p.m. Live Mariachi Band
6 to 9 p.m. Sunset Voodoo
9 p.m. to 1 a.m. Live DJ
Loco Patron Mexican Brewery is located at 14950 N. Northsight Blvd in Scottsdale.
Only one mile from TPC Scottsdale, Loco Patron will be offering FREE rides to and from the Open Thursday through Sunday. Drop offs start at 9 a.m. and the last trip will be at 6 p.m.
For more information, call: 480.699.7271