There's love in the air this week in the Valley, and this week is packed-full of fun events celebrating Valentine's Day, as well as other and great events to attend.  If you're looking for something to do, you're in the right place! Featured below are the top 10 things to do in the valley this week.
1. Burlesque 
This Thursday evening, Feb. 13, the mesmerizing Burlesque performance will take place in the Living Room at the W Scottsdale.  The evening features Burlesque performers dressed in unique, eye-catching outfits complemented by soulful jazz music.  These dancers will keep you mesmerized as they fill the room with romance, making it a show perfect for Valentine's Day weekend.  They will perform between three and five two-minute routines spaced gracefully throughout the night.
For more information please visit www.wscottsdaletickets.com.
2. Smashboxx Friday's feat Lujan 
Come out to Smashboxx this Valentine's day to dance the night away.  The doors will open at 9:30 p.m., with the opening set  by Ray Cache and lights by Bobby Travers.  Regardless of whether you are wanting to dance with your loved one or friends on this Valentine's Day, the Smashboxx Valentine's Day soiree will be a Valentine's Day to remember!
For more information, visit smashboxxaz.com.
3. DJ Vice at Maya Day + Nightclub
Maya Day + Nightclub is going all out this Valentine's Day.  The night will feature performance from the highly sought after DJ Vice, performing his hit single "The World Is Our Playground" and Mike Taylor.  DJ Vice's music has remixed tracks for artists such as Capital Cities, Rihanna, Linkin Park and Tegan & Sara.  Doors open at 9 p.m.
For more information, visit mayaclubaz.com.
4. Cocktails & Kisses : A Valentine's Day Celebration 
In celebration of Valentine's Day, the W Scottsdale is throwing a celebration for everyone this Valentine's Day at 9 p.m.  The evening that W Scottsdale will feature a dessert bar provided by Rachy's Cakery, custom jewelry by Origami Owl, live music by Social Beat and speciality cocktails in the Living Room, a recipe for a perfect Valentine's Day for any couple.  Even if you're single, W Scottsdale will also have you covered.  Upstairs on the WET Deck attendees will be able to drink champagne and dance to beats by DJ Knick Knack.  Sushi Roku will be offering a special set menu for guests in addition to their general food menu on this special day.
For more information, visit www.wscottsdalehotel.com.
5. Neon Lights Tour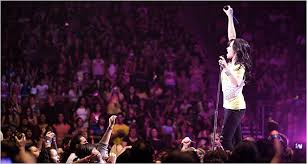 This Saturday, February 15, at 7:30 p.m. the Neon Lights Tour will hit the valley!  Platinum-selling music artist and The X Factor judge Demi Lovato announced that she is launching the Neon Lights Tour on Feb. 9, and will be heading to our home in Phoenix!  It will be stopping at the Jobing.com Arena, and will feature lead special guests, Little Mix, as well as Cher Lloyd and Fifth Harmony who will perform on select dates.
For information on purchasing tickets, visit www.livenation.com
6. Smashboxx Saturday's feat. DJ Decipha 
Don't miss out this Saturday, Feb. 15 as DJ Decipha lights up the dance floor starting at 9:30 p.m. at Smashboxx!  With opening set by Ray Cache and lights by Bobby Travers, Smashboxx is the place to be this Saturday.  Come out this Saturday for a night filled with good music and dancing!
For more information, visit smashboxxaz.com.
7. Arizona Beer Week Events
If you're a big beer connoisseur, this weekend is right up your alley.  Tuscon's talented craft beer community has some very exciting choice tastings on tap for fans of the city's beer scene.  This festivities will kick off with the 14th annual Strong Beer Festival in Phoenix on February 15.  The celebration will continue with events like the Brews N' Bikes at Barrio Brewery, Blues Brews & BBQ event featuring Dragoon Brewing Co. beers on Monday Feb. 16 and a Meet-the-Brewer night at Ten Fifty-Five Brewing Tuesday Feb. 17.
This is but a small sample of the 60+ events in store for this week.  For a complete list of activities, promotions, happy hours and special events planned, visit arizonabeerweek.com.
8. Beer Hunter The Movie
Arizona is proud to have the nation's largest group of home brewers based in Phoenix.  The Arizona Society of Homebrewers (ASH) presents Beer Hunter The Movie, the story of Michael Jackson, a renowned beer and whiskey writer.  The beers for this evening will be tapped at 7 p.m., and the film will start at 8 p.m.  Four Peak's beers featured at this event will include the following drafts: Double Knot – Double IPA, Cask Conditioned Dry Hopped RAJ IPA, AZ Collaboration Weizenbock and NITRO Oatmeal Stout.  All Four Peaks cans will be on special for $3.  Four Peaks head brewer and Brat Haus Certified Cicerone Ben Schwirck will be on hand as will ASH President Krystal Bittner.  Don't miss out on this special event.
For more information on attending this fun event, visit club.azhomebrewers.org
9. Fatman Scoop
The party this weekend doesn't stop on Sunday!  Maya Day + Nightclub in Scottsdale will host a "Sunday Phunday" at 9 p.m.  Featuring SKAM Artist DJ Fatman Scoop, known for his booming voice in the Grammy Award winning song "Loose Control" with Missy Elliott and Ciara, he has worked with world famous artists such as Usher, Skillrex, P. Diddy, David Guetta, Chris Brown, Bob Sinclair, 50 Cent and many more.  From voiceover talent to is stand up comedy, to hosting a television show, to being the Syndicated Radio Host/DJ for Full Throttle Radio, Scoop does it all.
For more information visit sletickets.com
10. Ballet Arizona's "La Bayadere" 
Showing from February 13-16, swoon your sweetheart with the romantic and magical story of eternal love with Ballet Arizona's first and largest production to date of La Bayadere.  The name "La Bayadere" means "The Temple Dancer."  The story is a classic love story set in the past of exotic India.  With eye-catching elabortative costumes and unique and vibrant scenery, Ballet Arizona creates the ultimate storybook experience.  You'll smile and cry as the story recounts the life of Nikiya, a temple dancer, and her lover Solar who are kept apart by vengeance.  The performances will be in Symphony Hall in downtown Phoenix.  Ticket prices start at $25, with discounts for seniors, students, military and groups.
For more information visit www.balletaz.org.