I know I've mentioned in the past my indifference to Valentine's Day. But what I'm definitely not indifferent about is shiny, pretty presents. So if you're looking for something to gift your sweetie this Saturday, here's a few obsessions of mine that would definitely sway my feelings about the holiday.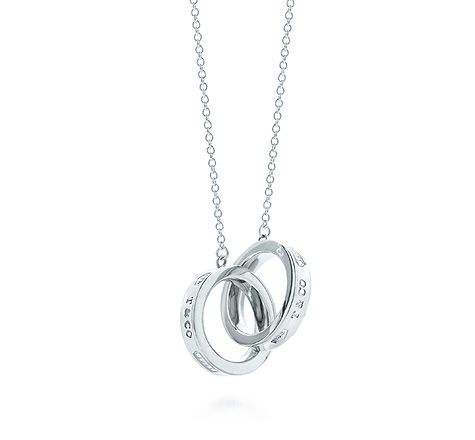 You really, really can't go wrong with a gift that comes in that little blue box, and I'm totally obsessed with this Tiffany & Co. interlocking circles necklace. So much so, I actually contemplated not blogging about because I will own it. Just not sure when yet. The interlocking circles hang on a sterling silver 16″ or 18″ chain.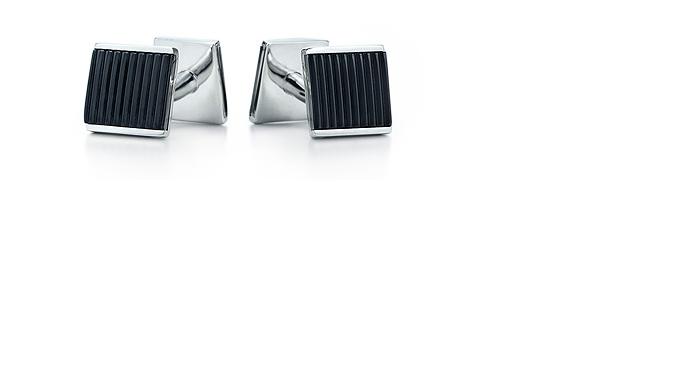 Looking for a gift for him? I heart these Tiffany & Co. coin edge cuff links. The modern design is masculine and sexy, and the cuff links are set in titanium.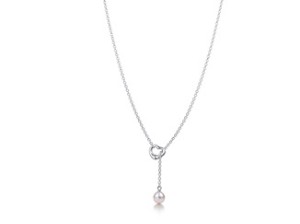 While I may have a personal disdain for heart-shaped jewelry, I don't mind this Tiffany & Co. Elsa Peretti open heart lariat with cultured pearl.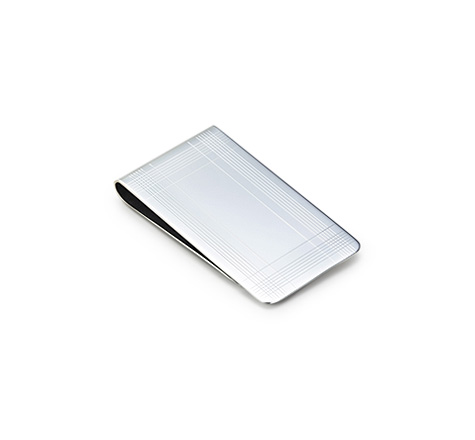 I've always been a fan of Tiffany & Co. money clips when it comes to getting a gift for a guy. And I'm definitely digging this sterling silver Tiffany & Co. plaid money clip as a gift for the gents.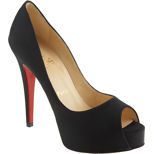 It's quite possible that I'm the only girl on the planet who would flip for a pair of shoes as a Valentine's Day gift, but on the off chance I'm not, these Christian Louboutin peep-toe pumps are a classic can't-go-wrong pick. If you do want to feel like you're partaking in the holiday, try them in hot pink as shown below. www.barneys.com.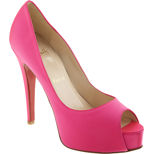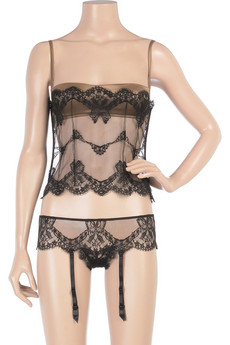 It would be wrong to do a post on Valentine's Day gift ideas and not include some lingerie. This set from La Perla you can find at net-a-porter.com.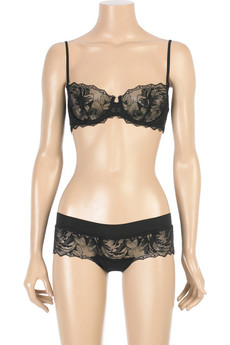 If you aren't looking for all-out lingerie but still want to wear something sexy underneath, this La Perla black lace set will do the trick. Also found at www.net-a-porter.com.
If you're looking for something a little more romantic and demure, this lace silk teddy from Victoria's Secret may be more your thing. It's pretty yet still has that bit of sass.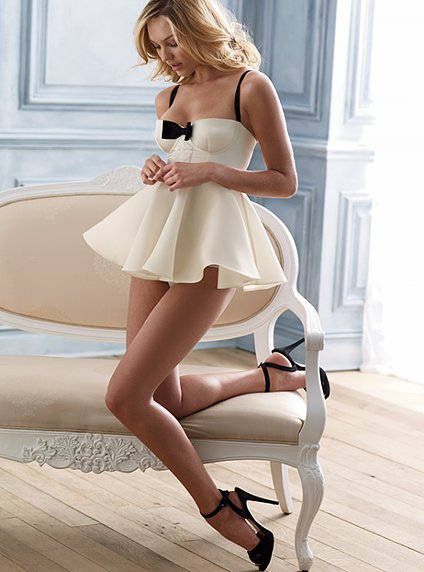 I'll be honest and say, I'm not really sure how I feel about this Victoria's Secret tuxedo babydoll as lingerie. It totally reminds me of that LaRok dress I bought a few months back, but way shorter of course. It's definitely for the fashion risk-taker! Even if it's meant for just the bedroom.