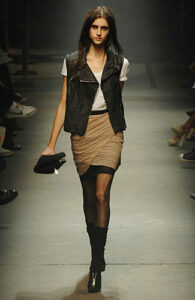 Alexandar Wang Fall 2008 RTW
photo: Imaxtree
I'm not really one to embrace the "grunge" look. Spending hundreds of dollars to look like I fell out of a garbage can, stringy/greasy hair included is just not for me. Maybe because I'm not a 5'10" 100-pound Glamizon, but whatever it may be, I'm just more of a trendy kind of girl. I can't, however, resist these little leather vests that are super cute yet have just that hint of grunge for us gals who don't want to completely jump over to the "dirty" side. I love them over long tops, skirts, dresses, you name it. And even better, we can wear them now and through most of winter since it's not like it actually gets too chilly here!
Above: just one of the leather vest looks I loved shown at Alexander Wang.
Here's a few others I adore as well: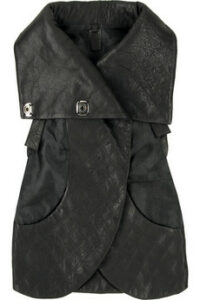 Thomas Wylde Spider quilted vest, £ 1,565. Net-a-Porter.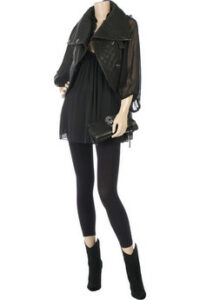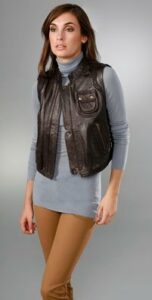 See by Chloe leather vest, $795. shopbop.com.
Alexandar Wang assymetrical leather vest, $830. www.ronherman.com.