There are always those few pieces in every woman's closet that no matter how worn, too small, too big, too…well you get the point, seem to survive the cut every closet cleaning. For me, it is my red, knee-length Banana Republic coat. I just can't seem to bring myself to get rid of it—as a matter of fact I wore it just last night.
Thankfully this year's fall runways from New York to Paris were laden with rich and vibrant shades of red. Guaranteeing that my coat will be safe for another fall/winter season and the best part is: I'll have an excuse to add more red pieces to my wardrobe! Knowing that red is a very bold color and sometimes a bit scary, here are some fun and easy to wear rouge pieces.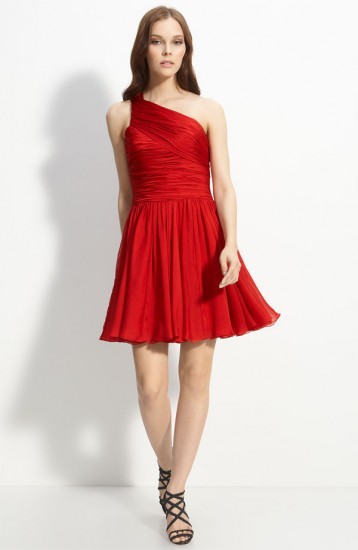 One of my favorite looks from New York Fashion week was Prabal Gurung's full-skirted party dress. A red party dress is a fun and easy way to add this season's color into your wardrobe. Accessorize with black shoes, belts, gloves, tights (of course not all at the same time, unless you want to) and you are all set. This Halston Heratige one-shoulder dress is perfect for your next holiday party.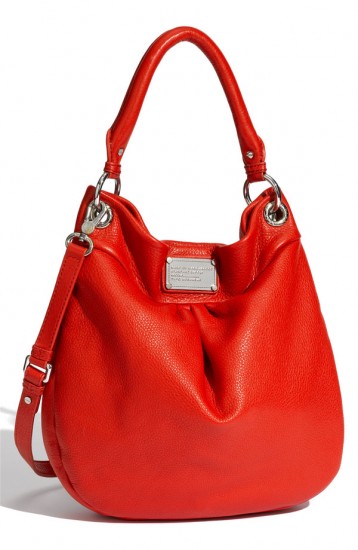 If you are not ready to jump right in with a courageous red party dress try adding red accessories to your looks. There are some great red purses out right now like this cherry red leather, Marc by Marc Jacobs hobo. No doubt this gorgeous purse will give your outfit just the right pop of color.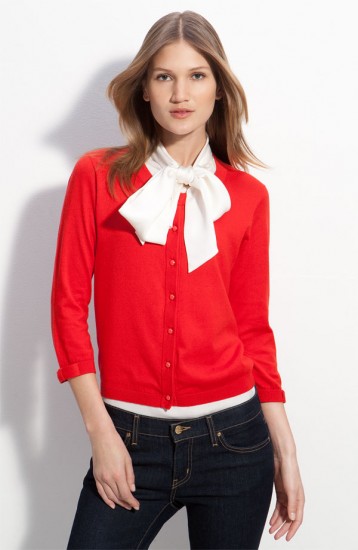 Cardigans are one of the most versatile pieces you can have in your wardrobe—throw one on over a tee for a chic casual look or over a tie-neck blouse for a day at the office or drinks after work. Not to mention cardigans are great for layering. This Kate Spade 'caroline' cardigan is extra feminine with bow-accented sleeves.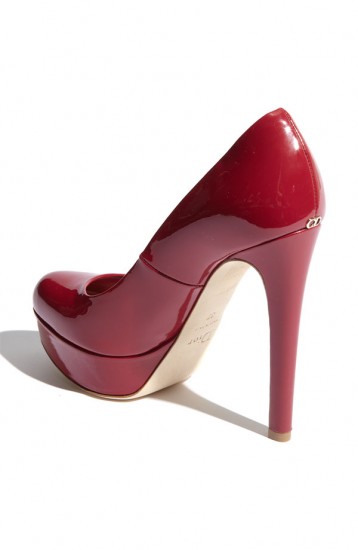 Finally the red shoe… a red pump can completely transform an outfit making it a little, okay a lot more "fashionista." A red pump works with everything from your favorite skinny jeans to a black pencil skirt.
With all the red options available this season: scarlet scarves, ruby-red slippers or perhaps stilettos inspired by none other than our dear Dorothy, crimson party dresses and the list goes on, you are surely to find the one red piece that works perfectly for you.
By Kristianne Young
Visit Nordstrom.com for all looks