It's fairly obvious to anyone who knows me that I don't tend to invite in a lot of color into my wardrobe. In the 80's I wore loads of color and proudly. Then after a stint in beauty school where we were forced to wear nothing but black and white suddenly my wardrobe made a shift that at the time I didn't know I would barely recover from.
I have never been the lay- my- clothes- out –the- night -before kind of girl, or for that matter I rarely plan outfits to big occasions more than an hour or so before I walk out the door and even that is overstating it. That often asked question by my girlfriends "What are you wearing?" is rarely met with a real answer. Strange for a stylist I know, but over the years I have realized that the more I think about what I am going to wear the more anxious I become as to whether it's the right choice. Despite the fact that I have never met a color I don't like, I rarely embrace bright or colorful blouses, tee's or bottoms especially when I am attending a function, instead I tend to stick to colored accessories which seem a far more practical and easy way to wear color.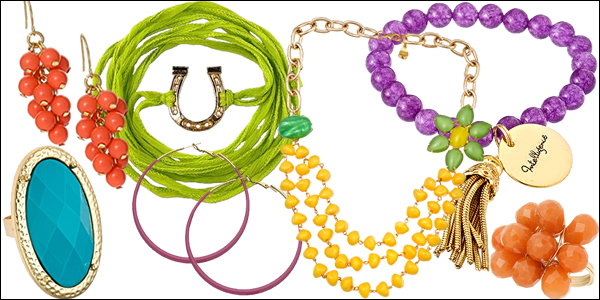 Last year I decided to step out of the box a bit and try embracing my pre-cosmetology school days by purchasing a few bolder shades and an abstract print dress. Try as I may I never quite found the right print, this one was too small and delicate, this one was too bold and distracting, well this year I am pleased as can be that the trend is continuing into Spring. I feel as if I have been given a second chance at colorwash redemption.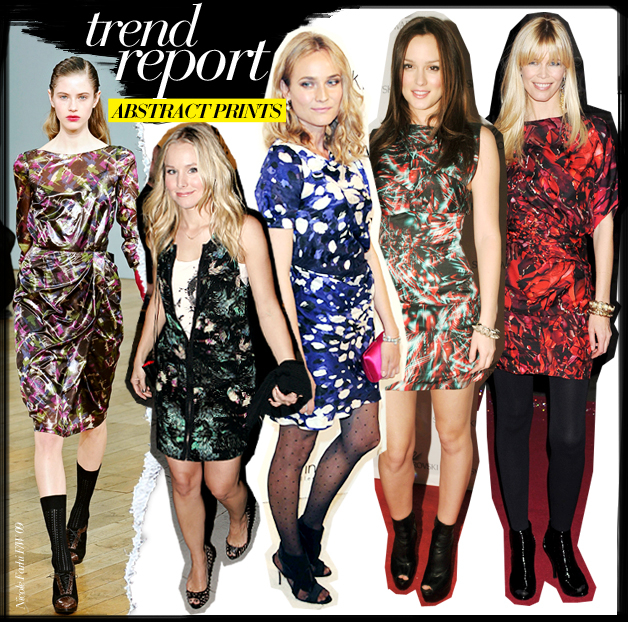 Leighton Meester's looked smashing in Marios Schwab from the "You Know You Want It' book party
The biggest key to wearing this look is making sure that you don't overdo it. Less is definitely more. Abstract prints and colorwash dresses tend to say it all in one fell swoop so fit becomes very important. Make sure that the silhouette it properly fitted around the shoulders, bust and waist area otherwise this trend can look flat out frumpy.
And be sure that your hem hits at the knee or above. The longer hem lengths are not a good choice here. Again this can look like you are wearing your Mom's old vintage. So stick to a leg flattering length. This Thakoon number is an investment but worth the dough kind of an classic take on modern prints.
Most importantly keep accessories to an absolute minimum – a great pair of heels, a bangle or two and earrings at the most. Necklaces can be a risk with too much pattern so skip them with this look. Wear handbags in a clutch or a mini shoulder style, a big bag will make you look weighed down….and who wants that? Though more mon-chrome I loved Sophia Bush's Helmut Lang look a few months ago at the movie premiere of "The Private Lives of Pippa Lee" sweet and simple.