When it comes to accessorizing I usually go with very minimal number of pieces at any given time. I'm talking literally a pair of pearl earrings or a stack of bangles. However, if I'm going to go with just a piece or two I try to make sure those pieces are going to make a statement and that people will notice. Over the past few weeks I have roamed the shops, boutiques, and department stores looking for a few new and more importantly novel pieces to add to the collection.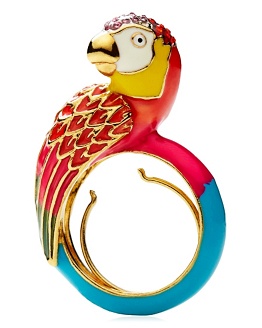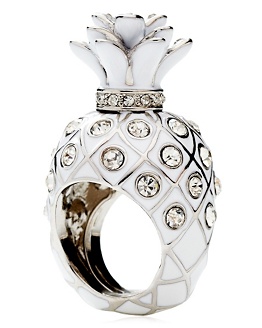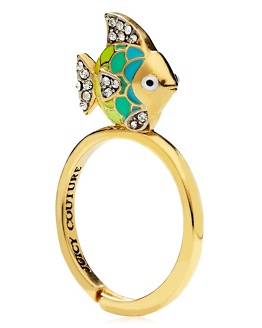 Parrot Rng, $68; White Pineapple Ring $98; Tropical Fish Mini Wish Ring $48
These statement rings from Juicy Couture are the perfect way to add some fun to your spring look. My favorite one is the vibrantly painted 'Parrot Rng', it makes me want to grab a fruity cocktail and lounge by the pool all day!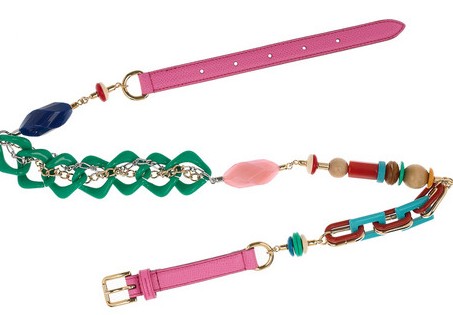 Beaded chain and leather belt $725 at Net-A-Porter
A good belt should be a staple in every woman's closet… black, leather, skinny, but that gets boring and adding black wide belts or brown buckle belts doesn't lend anymore excitement. So, when I saw this Dolce & Gabbana belt made with beads I couldn't contain my excitement. The bright pink leather and bright beads must find its way onto my favorite spring dress.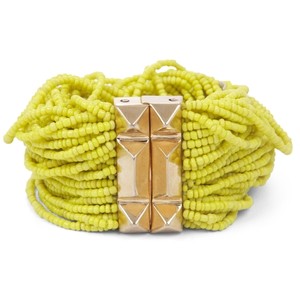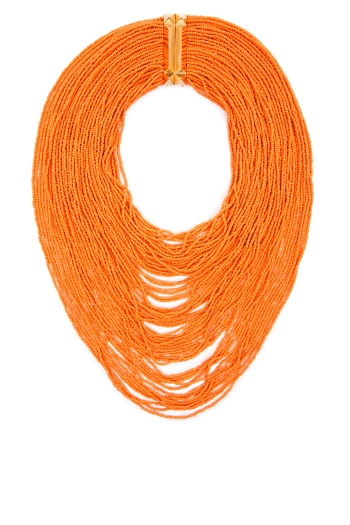 Seed- Bead Bracelet $58; Necklace $158
It is never a good thing for my wallet when I walk into a BCBG Max Azria store, but I can tell you it is even worse now that they have these amazing neon accessories. The multi-layered glass bead necklaces and bracelets are a bold statement and are the perfect color-blocking accessory.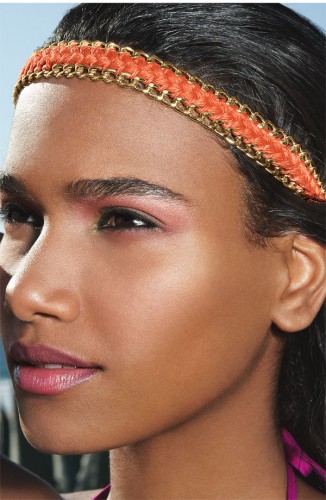 Cara braided chain head wrap $38, Nordstrom
For months now, I've wanted nothing more than to wear something super cool in my hair. Oscar de la Rena did pretty ribbons and jewels on the Fall runways and of course the turban has been tres chic since Sex and The City 2 came out awhile back. This braided chain head wrap is versatile and uber trendy—wear headband style like this picture or around your forehead bohemian style.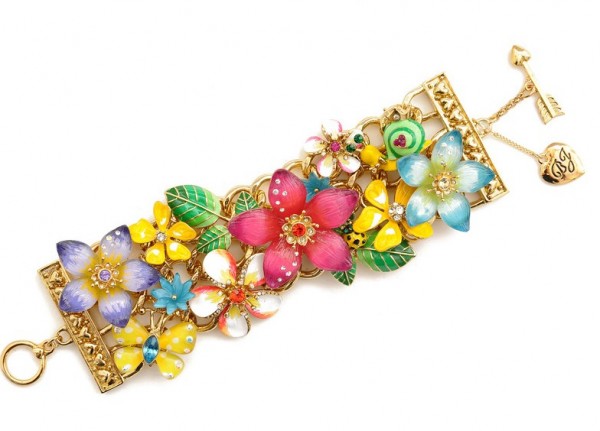 Flower Wide Toggle Bracelet $155
I'm a big fan of Betsey Johnson's outrageous and crazy jewelry, in fact I just bought the most adorable ribbon charm bracelet the other day. Anyway, if I hadn't bought the other one I would most definitely had picked up this beauty. The floral Toggle bracelet is made from glass and resin and is even more breathe taking in person.
By Kristianne Young