The thermostat inside my house read a cool 68 this morning, which means that finally fall is here! And with that comes the yearning to update your look, but what to add first is the big question? Personally, I like to start with accessories, this way I can spruce up last seasons skirt, or that dress from the year before with a perfect pair of pumps, boots or spectators. And even better a trip to a trendy jewelry spot like Forever 21 or H &M can net a few new inexpensive gems that will update anything instantly. This season if you are only going to buy one pair of shoes make it the perfect pair of pumps. These snakeskin ones by Elizabeth & James are irresistible! At net-a-porter.com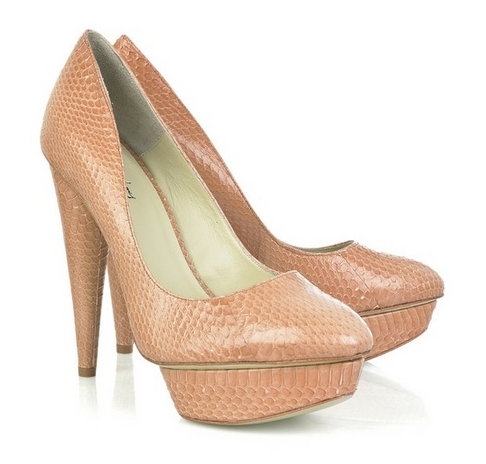 Or how about these by Pella Moda at shopbop.com and these metallic snakeskin heels from Steve Madden. Choose shades and textures like these that will go with everything from jeans to trousers, to dresses.
And to add a little fresh bling to your outfits try this floral elastic rhinestone ring from Forever 21. Or this chunky rhinestone bracelet to add a little sparkle to your arm, it dresses up even the most casual look. How about this beaded necklace for a bit of color and shine?
Or an even more budget friendly tip is to reinvigorate your makeup bag by switching up your palette. Try a new lipstick in a bold color. But if you are feeling a bit shy about switching from your standby neutral shade to something more pronounced. Makeup Forever has created your perfect shade finder with the Rouge Artist Intense collection and the best news is that you can do it all online from the comforts of your home or office. Just punch in your skin tone, hair and eye color and the finder will give you a handful of specific shades that work perfectly for you. Not only does it help take out the guess work but it's much friendlier than a pushy sales person.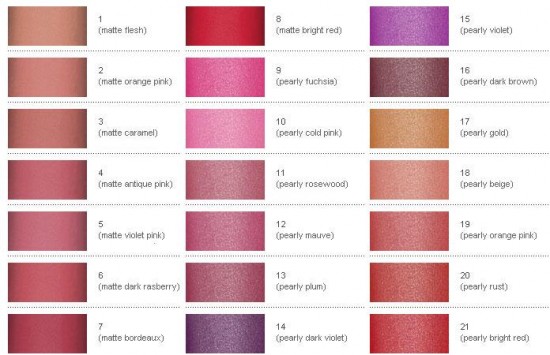 Another great way to update in a flash is trying a new nail polish. Roccoco has this amazing gold leaf polish that will add a new dimension to the deep shades of fall. Or if you can snag one of these MAC Venemous Villians collection shade before they are all gone. The duo chrome colors add a foil like look to nails. Maccosmetics.com