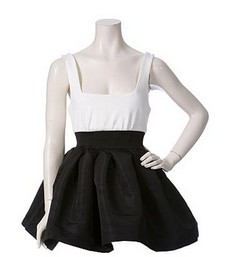 So I got this really amazing LaRok dress that I haven't shut up about and my co-workers are probably soooooooooooo over hearing me talk about it, to wear to the W Grand Opening on Friday night and, I finally got to wear it! As my luck would have it, I was far less-than-photogenic that night (I look like a total bobblehead since I wore a choker, thereby creating no neck in all my shots) so the only one I can post is the one I took in the dressing room: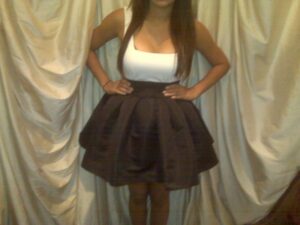 It's totally amazing and I'm totally super obsessed with it. It's LaRok, from Fleur't, so if anyone goes out and buys it and decides to wear it out one night please, please email me or Facebook me or whatever so we don't both show up wearing the same fab dress 🙂
I was lucky enough to be the only one in it that night, save for I think I spotted a girl in the black on black version below.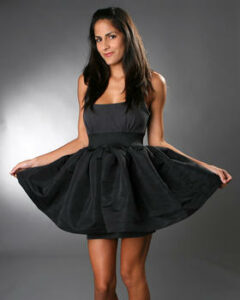 Check out the party pics here!