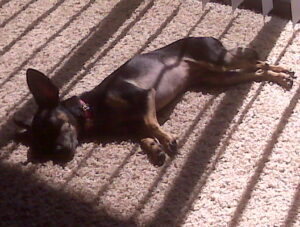 So did anybody do anything other than this this past weekend? Me and Lola (sunning herself above) spent most of our three-day weekend as pictured, lying around doing absolutely nothing. My trip to San Fran didn't pan out, which means I ended up with too much time on my hands in sunny Scottsdale and of course, got into a little bit of trouble.
As always, I feel compelled to confess my sins. Or at least the slight damage I did at Fleur't. Among a slew of sale items, I also picked up this cute new MK2K sleeveless top there on Friday afternoon.
Which, p.s., looks way better on and in person. I also got this supercute gold wishbone necklace, which hopefully will bring some luck my way!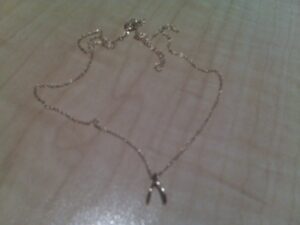 I'm wearing it now with my cropped Citizen's which I have my buddy Nathan to thank for cutting off. I wasn't really into them at first but they totally grew on me, good call. And of course, the oxfords again. Yup they are that fabulous. If I wasn't having such a horrible hair day I'd post a head-to-toe shot! But….maybe next time.