I remember watching the original movie Chanel Solitare on television as a teen and became completely obsessed with all things Chanel. Though I couldn't afford any real Chanel there were plenty of thrift store options to mimic the look. Working in the accessory department of a large retail store put me close enough to the coveted Chanel accessory area and adjacent to the brands makeup counter as well. Oh how I so fervently begged my cosmetic counter friends to snag me one of their signature dress code required scarves or earrings …of course I was willing to pay a week, a month or whatever the cost in salary. Sadly it never happened which is just as well because later I realized that both were mass- produced for associates, neither was worth a darn thing.
After reading more of her biographies and more recently watching the very Lifetimified movies about her I often wonder what her thoughts would be about the direction of the company today. Coco was a complete rebel, her first collection created in Deauville was done using jersey fabric something unheard of in women's clothing, and let's be real pre Chanel there was no such thing as a LBD. Mademoiselle Chanel of course had impeccable taste and the desire to push the envelope so, after perusing Refinery 29's post on the most creative CC accessories, I can't help but wonder what her reaction would be to some of the outlandish items that Lagerfeld has sent down the runway in years past. Would she applaud of scoff?
Take a look at some of the more creative pieces a la Karl. Just in case life throws you a curve ball that brings out your inner warrior with this suit of armor by Tetsuya Noguchi exclusively for Chanel.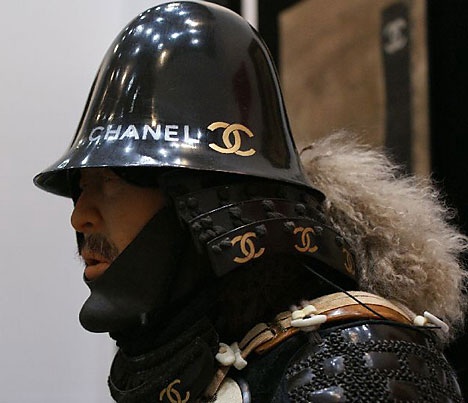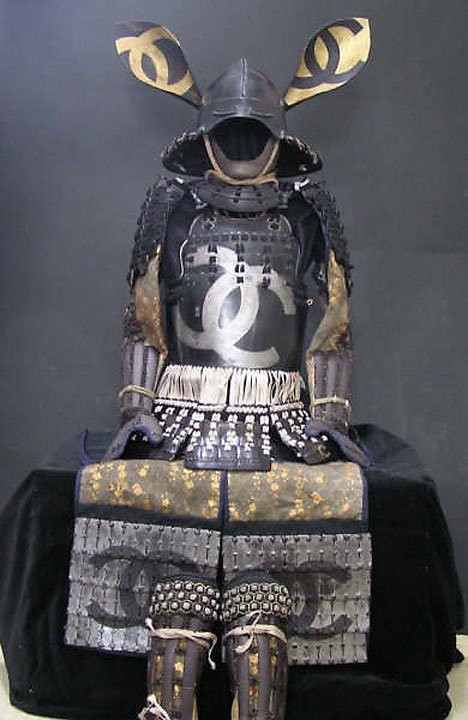 Or cast your old O'Neil aside and ride in style with a gorgeously lacquered surfboard for those trips to Fiji? And while you're at it your might want to pick up a CC towel!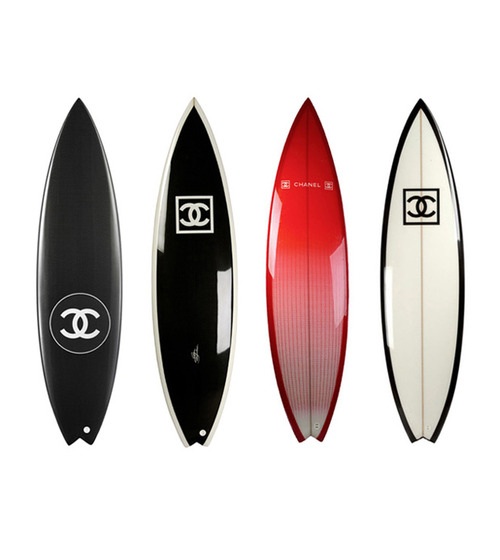 Personally nothing says fly fishing to me like a quilted carry case complete with a rod and tackle. This is definitely one of those accessories that doesn't work in a dinghy…can you imagine?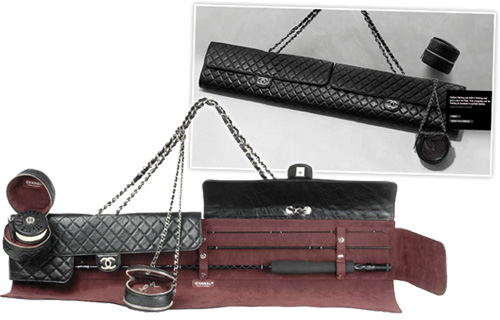 Just think of the respect that Paul Blart would have commanded on this little segue… and if you are so inclined this is the perfect vehicle for a spin around Old Town on a warm Spring eve.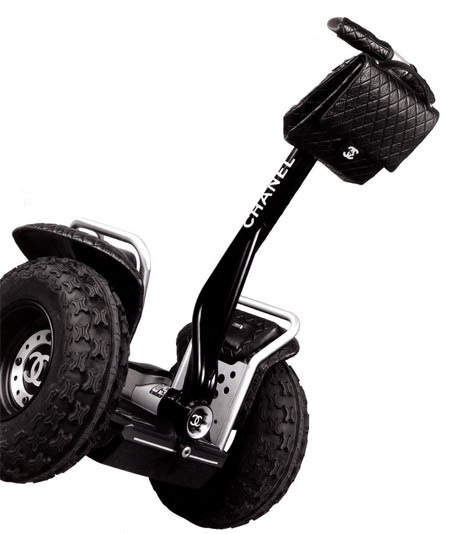 Lastly I wonder if this pretty little set of wheels would be appropo for Papago Park and an afternoon of mountain biking? Perhaps at least a ride along Temple Town Lake?