Happy Fourth of July!!! Independence Day has become one of my favorite holidays to celebrate. I mean it can't get any better than sunshine, barbeque, mom's potato salad, fireworks, lemonade, and best of all friends and family. Oh and I can't forget a day or two off, the perfect time for a little staycation.
I wasn't quite sure how I wanted to celebrate on the blog today: red, white, and blue color blocking, how to wear your Fourth of July apparel on a day that doesn't require such festiveness, DIY flag nails etc. However, in the end I decided to go with some fabulous Independence inspired fashion images and style inspiration.
This Elle Italia editorial makes me wish for the days when just being a simple, proud American girl wearing an American Flag bathing suit was good enough… of course this was just published in the June 2012 issue so maybe there is hope!

Photo: brightboldbeautiful.com
Surely even the most patriotic of citizens has competition in this girl. Her outfit is sheer perfection down to the gold link bracelet. It kind of makes my heart swell with American pride.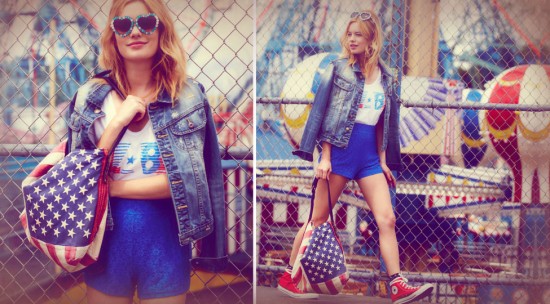 Photo:freepeople.com
Could you really ask for anyone else to make a better July Fourth inspired lookbook? Free people did an excellent job… I think I need a flag bag now!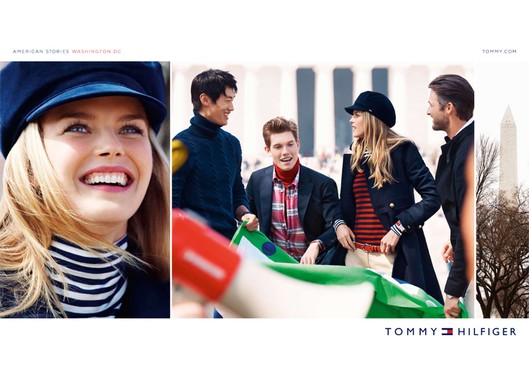 In Tommy Hilfiger everyday is an American Holiday.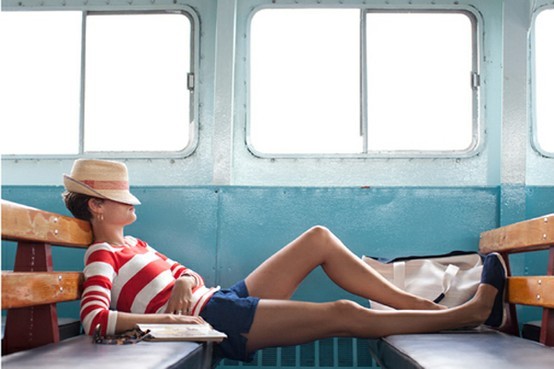 Photo: chanceco.com
This picture is exactly how I hope to spend the Fourth someday in the future. Maybe I'll add it to my bucket list, or maybe just my Pinterst board. However, if you just want to purchase her adorable ensemble head on over to Chanceco.com. They are the leader in striped apparel.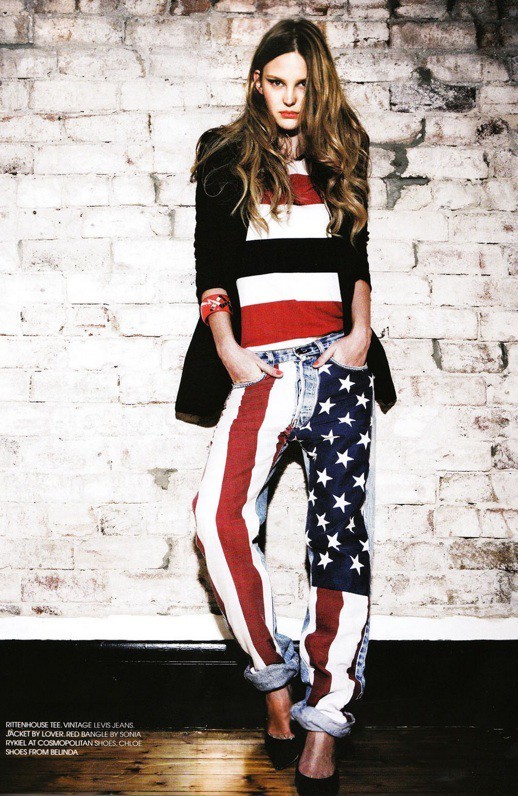 Photo: pinterest.com
Don't you wish you could look this cool in a pair of American flag pants? The blazer alone is fabulous. You also have to live in a climate where this outfit is possible, sorry fellow Arizonians for the tease.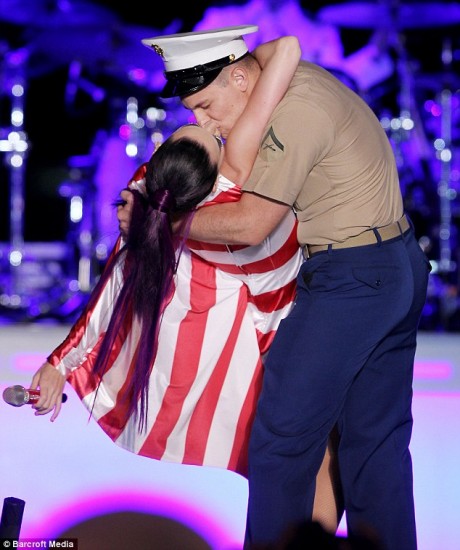 Photo:Celebuzz.com
Some people may think it is a bit cheesy, but I think Katy Perry looked adorable in her American flag dress smooching a very lucky US Sailor.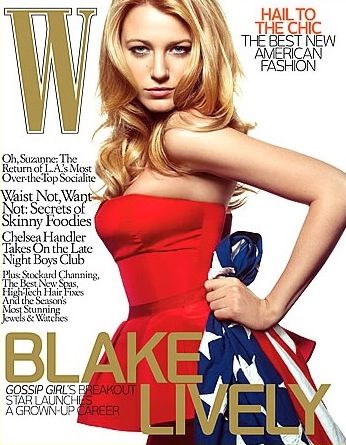 Photo: fashionista.com
And we will leave you with the lovely Blake Lively's fierce W cover. There is no arguing she embraces that all-American appeal. Sweet and adorable.
We hope you have a wonderful and safe Independence Day full of sparklers, delicious food, and in the company of those you love!
By Kristianne Young