I have a confession to make: Every year around bathing suit season I go dress shopping, but I don't buy regular summer dresses per say. Actually I don't buy dresses at all—I buy cover-ups. Yes, bathing suit cover-ups are my guilty pleasure. I wear them everywhere… to church, school, and even on date night with the hubby.
Now, this may sound like a major fashion faux pas, but I'm positive that after reading these five ways to wear a cover-up from the beach to seemingly wherever else it is you have to go (or not to the beach at all)…that you just might change your mind.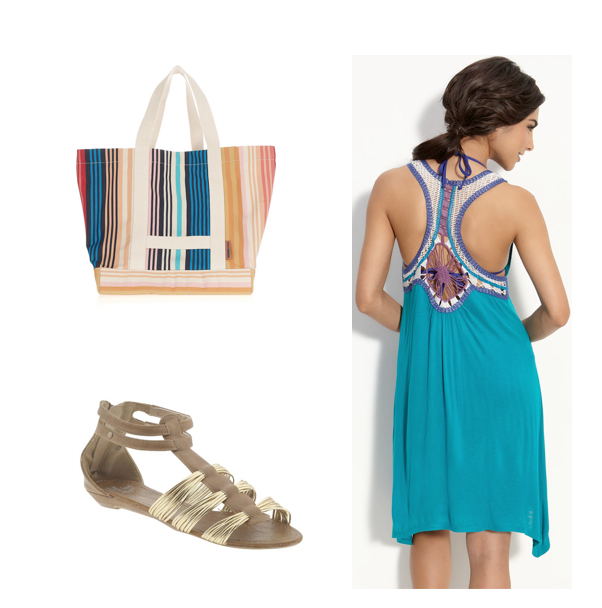 Going to the grocery store is more of a chore for me than sweeping my kitchen floor and I generally don't get dressed to the nines to buy a head of lettuce.
Instead of throwing on pajamas (Tim Gunn would not approve) or your "house clothes" (which should probably stay in the house) try a bright solid-colored cover up with an interesting neckline or back. Pair with a large canvas tote that can double as a grocery bag and your favorite sandals.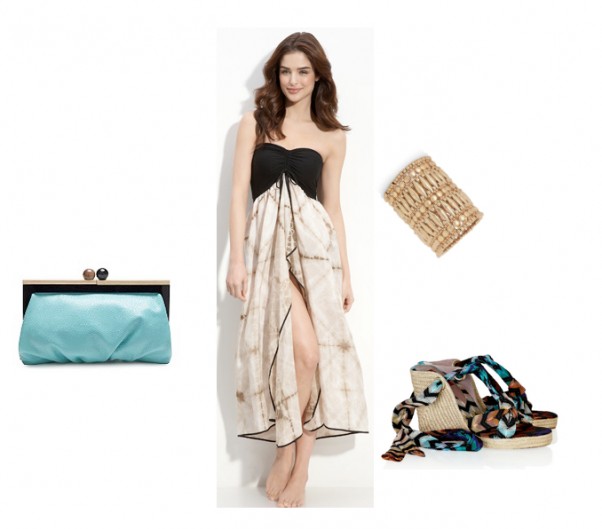 Have a hot date but don't want to sacrifice a day at the beach with your girls just to get ready? Look for a cover up with flair like this tie-dye cover-up dress by Robin Piccone. The strapless bodice and the full length slit are a sexy but easy way to look glamorous straight off the beach. Add a clutch and fun wedges for a more evening appropriate look.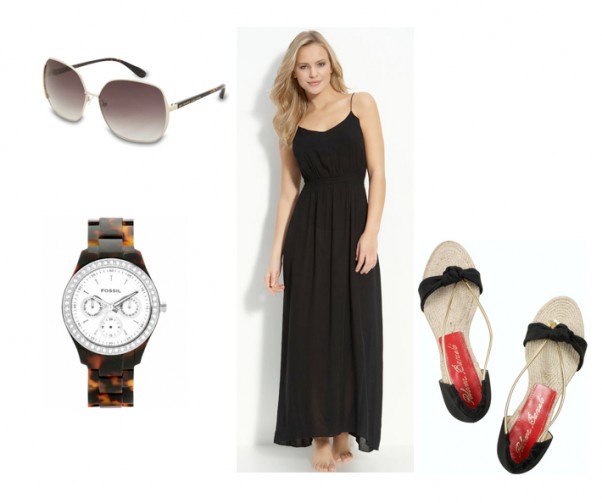 Weekly lunch with the girls can put stress on anyone's wardrobe budget. The SBC… solid black cover-up can change that. With a simple change of accessories you can have a myriad of different outfits, plus it works at the practical level when worn over a bathing suit; making it an economically conscience purchase. For a casual but lunch-at-the-Ivy look pair it with a boyfriend watch, large sunglasses, and runway worthy flats.
Going for a run on the beach before you hit the waves? Cover-ups don't necessarily have to come in the form of a dress. Mix and match terry cloth separates (hoodies, short, capris etc.) to accomplish this athletic look. Add a bold colored watch like the Timex Camper for a functional fashion statement.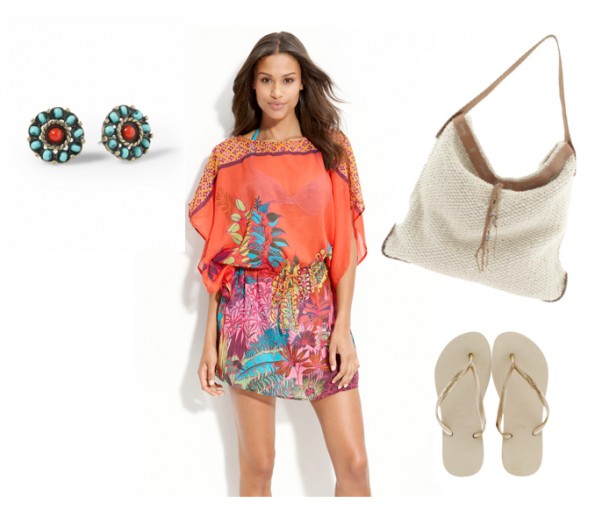 Of course we can't completely ignore the fact the cover-ups are in fact meant for the beach or at the poolside. So why not make a splash in a cover-up with attention-grabbing graphics and bright colors?
Although being fashionable is a top priority it doesn't mean you have to sacrifice comfort and functionality. Save the wedges and heels for your evening looks and go with a pair of fancy flip-flops like these gold Havaianas. Same with the full-arm of bangles and statement necklace; instead opt for a unique pair of stud earrings that will stay put while you take a dip.
Cover-ups can be found at Nordstrom
Shoes and Accessories at Net-a-Porter and Piperlime
By Kristianne Young