Yesterday as I was listening to my favorite morning radio show one of the DJs brought up a situation in which she and her husband had a fight about whether or not she should keep an old costume. The costume in question was a Britney Spears' schoolgirl outfit inspired by Spears' hit song "Hit Me Baby One More Time." It made me laugh remembering just how many schoolgirls were in fact running around in their sexy Britney outfits that Halloween of 1999…pigtails and all. The DJ did end up winning the fight with her husband, on the claim that the costume now had vintage appeal.
Even though prancing around in hiked up uniforms skirts and sporting pigtails wouldn't translate too well today, dressing up as one of today's Pop Stars for Halloween can be more fun and sexier than ever.
Katy Perry
Katy Perry has been inspiring Halloween costumes for the past couple of years now—blue wigs, sparkly corsets, and whip cream canister brassieres. However, I think that this Asian inspired red carpet look has all the elements to make a great costume.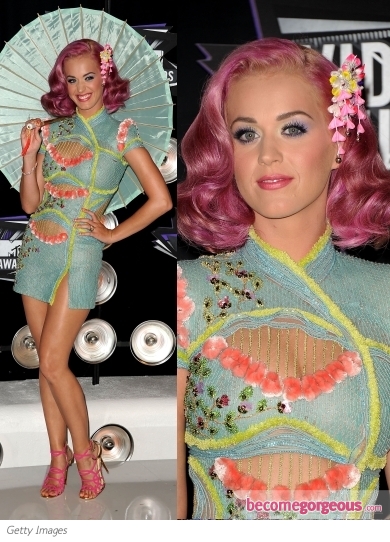 Get the look:
1. Asian inspired dress- search websites like etsy.com or even vintage stores to find an "Asian wiggle dress" and remember the brighter and funkier the print, the better.
2. A pink wig or wash out color. Use a 3-inch barrel curling iron or 3 barrel iron to accomplish the waves.
3. The accessories: a matching parasol, bright strappy heels, and bright flowers for your hair.
Nicki Minaj
The pop/R&B songstress has made several questionable fashion choices in her short career thus far, but that is what kind of makes this a perfect look for Halloween. Believe it or not this is actually what she wore to a show at Fashion Week.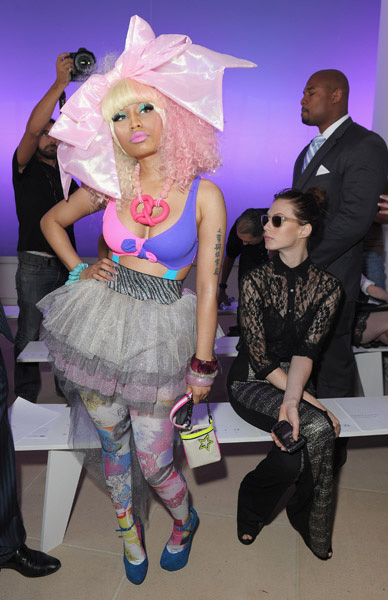 Get the look:
1. A Tiered tulle skirt. Think Betsey Johnson!
2. Neon tank top/s and get creative. If you are a DIY junkie you can attempt to recreate her top by tying and sewing several tops together.
3. Accessories: a yard or two of pink material to create your own bow, bright colored pumps, and printed tights.
Selena Gomez
This young lady is just now making her way onto the music scene since her start as an actress on the Disney channel, so we will label her a pop diva in waiting. If you're not up for crazy accessories and bright colors but still want to be a sexy songstress this Halloween then this is the costume for you.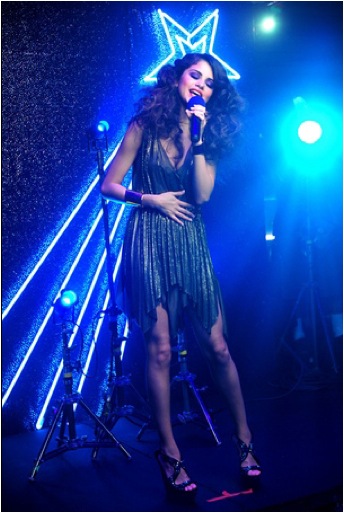 Get the look:
1. The hair is obviously the main focal point here and is essential (if you want other people to have any idea who you are dressed as). A few ways to get big hair:A wig or added hairpieces or you can get out the old school pink rollers and tightly wrap 1-inch pieces of hair the night before or morning of. When dry take them out and start brushing, teasing, and blow-drying. Finish with lots of hairspray.
2. A sparkly, gold or bronze, pleated dress
3. A gold cuff on each arm and black wedges
By Kristianne Young