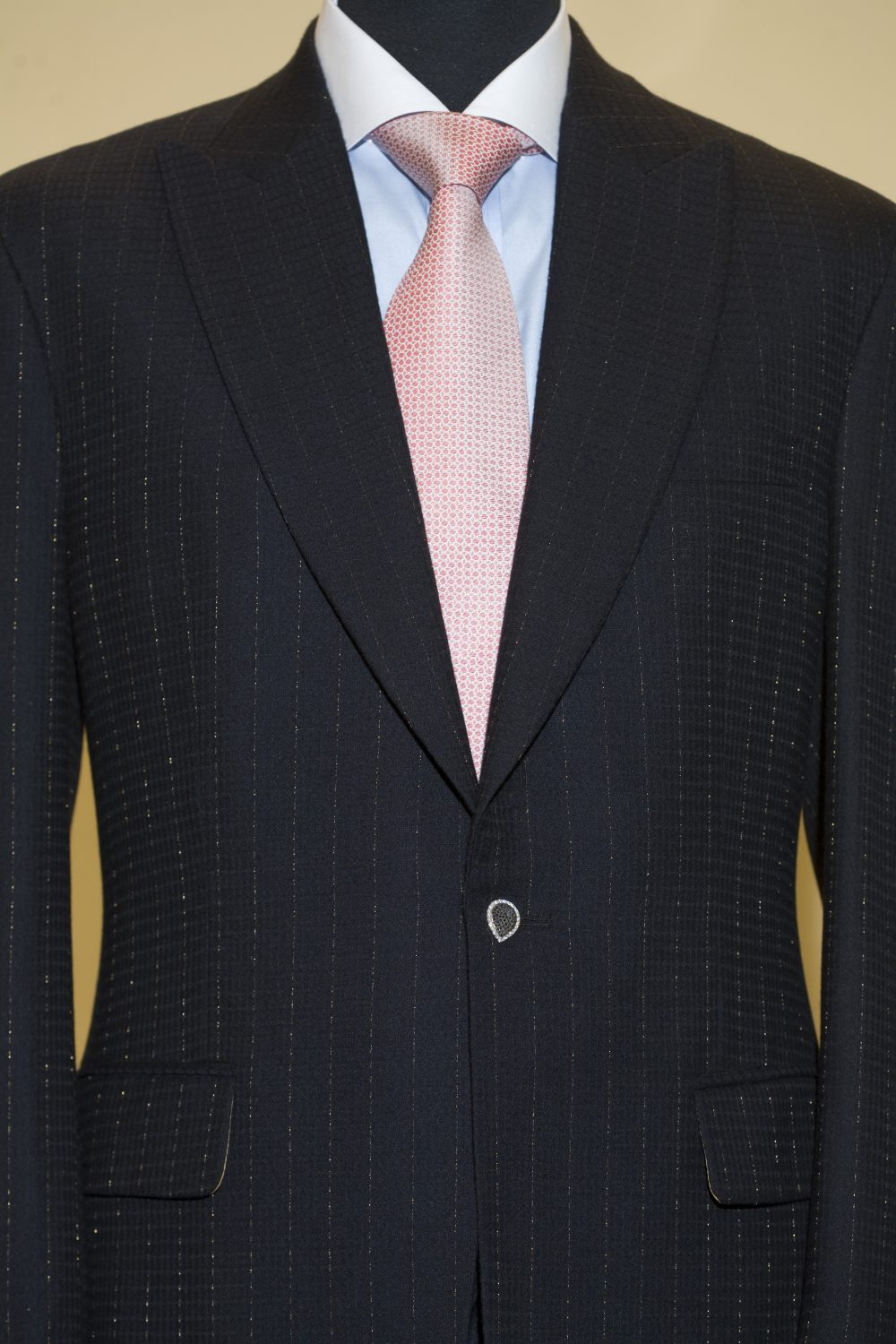 Personally, I think it's kind of tacky to be launching most-expensive-fill-in-the-blank-items when it seems like the world is falling apart. But then again, I guess it does give people something to aspire toward or lust after at best. Plus, it's entertaining.
So I was definitely entertained and intrigued when designer Alexander Amosu announced yesterday a luxury bespoke suit collection that includes the world's most expensive suit.
The line, simply called "Alexander Amosu," features suits made with gold and platinum threads, fine wools, rare fabrics and precious stones. Alexander Amosu has also dabbled in other luxury goods like customized mobile phones.
The world's most expensive suit will retail for $140,000 and features Himalayan pashmina, Qivuik (the world's most expensive wool) and Vicuna (a rare South American Camelid which only produces enough wool for shearing once every three years). The suit is made with gold thread and takes more than 80 hours to complete, hand-made with more than 5,000 individual stitches. The combination of the fabrics is so rare that only enough can be gathered to make 300 suits, an exclusivity indeed. And as far as rare gems, nine 18-karat gold and pave-set diamond buttons adorn the suit.
With any suit purchase, Alexander Amosu tailors will fly anywhere in the world for your fitting. And with each purchase, you'll get more than just a one-of-a-kind suit; you'll also get a 1 hour private jet flight to anywhere in the world courtesy of Cloud 9. Plus, 1 year of free wealth management from Cheviot Asset Management and 24-hour Global Concierge Service.
"Buying an Alexander Amosu suit is the ultimate in luxury," says Alexander Amosu. "We create the finest bespoke suits using fabrics which emphasize character, style and individuality. I firmly believe that in the wake of the recession, there is still a demand for uncompromising quality. We might not be catering to everyone, but the people who buy Alexander Amosu want to wear the very best suits in the world."
Who's snatching up these ultra luxury items? Business tycoons Duncan Bannatyne and James Caan are said to have already placed orders as well as Formula One driver Adrian Sutil.
Though the suit's are handmade, the process from measurement to fitting can be completed in just two days.
Alexander Amosu is a young entrpreneur who was recently listed in The Times "Top 40 under 40" of rising entrepreneurs in 2008. He specializes in luxury bespoke designs in both fashion and technology and also takes an avid interest in charity work.