I don't know about you, but I am so beyond ready for a lovely Thanksgiving dinner, that I can barely sit still.
This year the family is coming to my house to eat, drink and be merry… ok so maybe that phrase is meant for Christmas, but either way, I am excited. The morning started out just swimmingly, with probably the best stuffing I have ever made, and everything else seemed to be falling into place, the sweet potatoes were looking perfect, the mashed potatoes with caramelized onions and sage were coming along… then we hit a snag… you see my turkey happened to be a big bird this year and it didn't fit in my roasting pan, so when I went to purchase one the three stores I stopped into only had throw away aluminum varieties (something I have never tried) I was hesitant, but willing.
Well it seems that those darn pans can crack or get a little tiny hole in them quite easily which led to the drippings inside the pan to dripping all over my oven, which lead to smoke, then smoke alarm, open windows and doors, then a half an hour of cleaning before we could start it up again!
So after all of that…. I am ready for a really good meal with the people I love and am so thankful for. Then after dinner while we are all in our food-coma state I will be plotting my Black Friday schedule…
There seem to be so many deals out there from mass retailers, but being a former local biz owner myself I encourage everyone to shop the wonderful mom & pops in your area.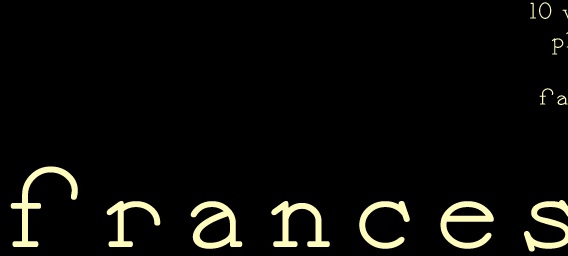 One of my favorite places to go is Frances in central Phoenix, not only do they sell amazing goods to wear both in handpicked vintage wearables and jewelry, but there's stuff for your home, your baby, gifts and some pretty great candy eats at their sister store Smeeks, but they are part of Local Arizona First which helps raise awareness and support the local scene.
They sell a great selection of Tom's shoes which give back a pair to people in need, and Falling whistles to not only raise money but make a statement for peace in the congo.
And if all that isn't good enough… they have the most darling blog with loads of fresh ideas for entertaining, vintage finds and a lot more. in fact right now there is a fab little coupon for your Black Friday shopping! francesvintage.com
This Friday begins "Buy Local Week"" through December 5 so get out there and hunt down those great deals from your neighborhood retailers! For more info take a peek at www.localfirstaz.com