For all those Zoe-ites out there waiting for the return of The Rachel Zoe project in August, you will be pleased to hear that while Ms Z was off camera she was busy formulating and creating her lifestyle brand. And that brand is coming to a retailer near you….kinda soon but not really.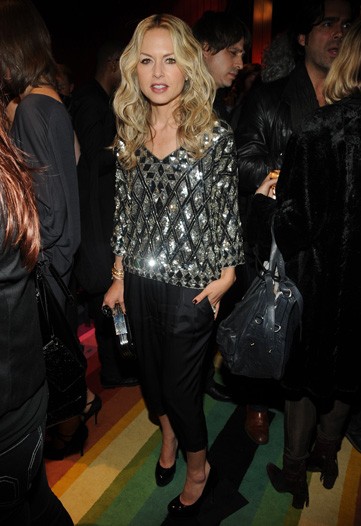 Her runaway hit Bravo show in it's second season last year drew over 1 million viewers who have by now become overly familiar with Zoe's signature look- oversized "sunnies" and seventies glam mixed with the latest and greatest designer bits. The famously underweight Zoe has had a myriad of scrutiny regarding her birdlike frame, and initially before the show even kicked off the rumors about her miniscule diet and catfights with clients (fueled by her former client Nicole Ritchie) spread like a wildfire but Zoe prevailed. The highly coveted and genuininely passionate stylist even launched a book during the brew haw Style A-Zoe in 2007 which met with wild success and her show followed soon after in 2008.

The power plan began in 2005 when Zoe became an Inc. and leveraged her name into a brand. She of course continues to work with famous faces including Kate Hudson, Cameron Diaz, Anne Hathaway, Eva Mendes, Jennifer Garner and Demi Moore, but her companies now includes four subdivisions styling, media (print, broadcast and digital), product development and consulting (thanks to her ongoing gig with Piperlime.com). In the past year her LA based operation has expanded from one to four offices with 14 full-time employees, with her hubby, Rodger Berman, a former investment banker, now at the helm as president of Rachel Zoe Inc.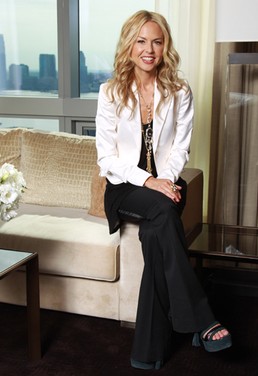 The good news for us is that aside from her QVC wares (which by the way have sold over 100,000 units with very few appearances on air by Zoe) RZ will be launching a new line in the Fall of 2011. She just signed a deal with LFUSA and though nothing has been designed yet, Zoe's stamp of style will be all over the place. She is already in the hiring process and expects to start the designing wheels moving forward very soon.

If you are a die-hard fan of TRZ Project at least one familiar face will return, the much adored and darling Brad Goerski will still be at Zoe's side as her #1 assistant. Gone is former overworked assistant and grumpous deluxe Taylor Jacobson who has a new gig as the visual consultant and fashion expert at the new Armani Exchange store on Robertson Blvd in LA where she still helps celebs like Leo DiCaprio and Bar Rafaeli stock up on essentials for their closet. I must say I will miss her sharped tongued wit and scowl!

So set your Tivo's diehards Zoe will be back on the airwaves August 3!