When one thinks of where to see shows down the runway during New York Fashion Week, it's usually at The Theatre at Lincoln Center. Now, for the first time ever, some major designers, such as Diane von Furstenberg and Michael Kors, are thinking different.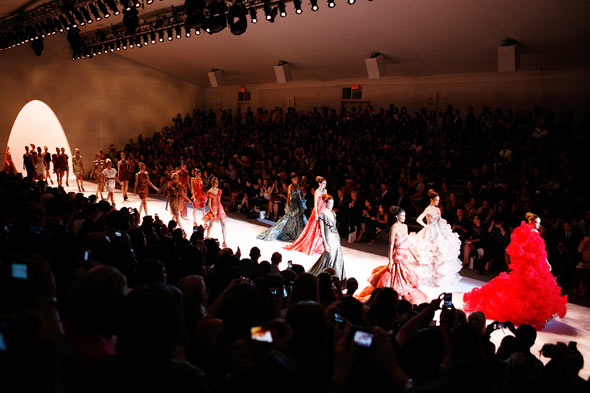 Both DVF and Kors will be moving their fall 2014 shows to Spring Studios at 50 Varick Street in TriBeCa in February, where Calvin Klein showed its spring 2014 collection and party last season. Bridal designer Vera Wang also plans to show her collection off site from Lincoln Center, opting for the Dia Center for the Arts in Chelsea.
Meanwhile, Lincoln Center itself plans to make a few changes. Two new venues will be introduced to the tents, including The Pavilion, a 6,000-square-foot space that will allow for more creative presentation settings, and The Hub at Hudson, which will host emerging designers. Two existing tent spaces (The Theater and The Salon) will also be remodeled for flexible seating arrangement purposes.
A Digital District will also be set up to allow designers the option of having their on-site shows streamed online, while the addition of shuttles will help editors and buyers easily travel between tents to catch every possible show.