Shopping for swimwear has got to be one of the most anxiety-ridden experiences out there. It pinches here and not there; it accentuates this and not that; and why in the world am I able to see all these flaws I never noticed before? Oh yeah, it can be totally daunting to say the least.
Like a lot of girls, I've found the best way to go is to buy swimsuits for your shape, and swimwear that's sold in separates. That's why I'm totally liking the Lisa Curran Swimwear line right now. Designer Lisa Curran knows plenty about swimwear as she grew up in the beach town of Cape May, New Jersey. And like many girls, she was frustrated not to find pieces that fit and flattered.
A 32D and size 4, Lisa needed suits sold in separates so she set out to create flattering bikinis that were trendy, stylish and sold as separates. The result is now the Lisa Curran swimwear line, which has also evolved to include one-pieces, tankinis and coverups too.
The line was quickly picked up by retailers like Barney's New York and boutiques around the country. All of the prints in the collection are designed by Lisa herself and inspired by anything from antique china patterns to Italian vintage dresses.
Hollywood starlets like Penelope Cruz, Gwenyth Paltrow, Evangeline Lilly and Terri Hatcher are all said to be fans of the line. And you can score the pieces too at www.lisacurran.com or locally at Saks Fifth Avenue and the W Scottsdale.
Here are some of my favorite spring 2009 pieces: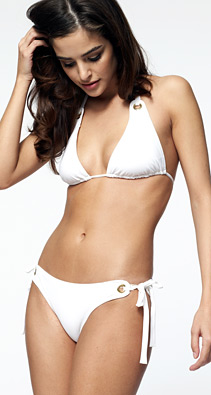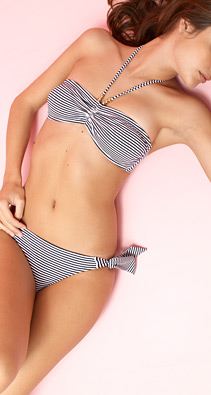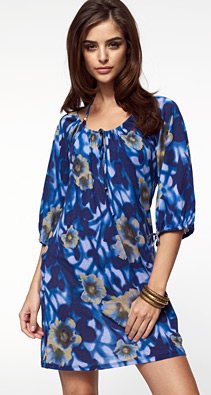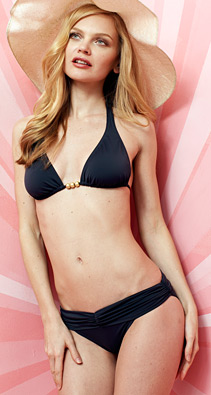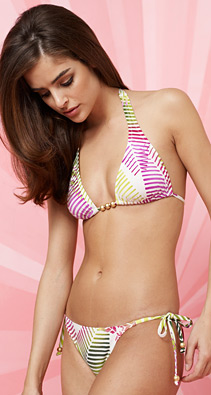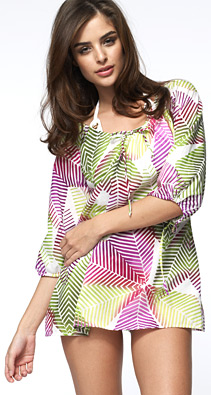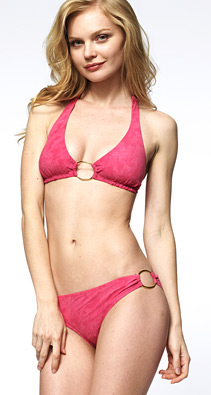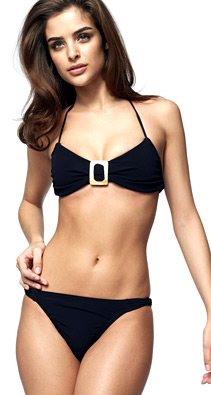 Still not sure what works best? Here are some tips from designer, Lisa Curran, on picking the perfect swimsuit for your shape:
Hour Glass Shaped: An hour-glass figure can wear a lot of different styles, but stay away from pieces that are too high at the waistline. You want your swimsuit to sit low on your waist.
Boyish Figure: When it comes to boyish figures, remember less is more. The tinier the better. Simple and chic always works. Something like a classic string bikinis will make you look curvier.
Pear Shape: For gals that are pear-shaped, try something with a little lift in the leg. And stay away from boy short styles.
Bigger Bust: The key here is not too big and not to small. You don't want to be hanging out, but if your top is too big it will only draw attention to that area and make you look even bigger.