Can I just say that you had me at hello Kell on Earth? From the actual pulse of New York City, true to life Fashion Shows, plenty of REAL backstage drama and advice like "If you have to cry go outside" I am in heaven. Finally, finally, finally a reality show that is a "reality" show!!!! What's missing of course is the partially scripted vacant conversations a feature of the show that the traditional reality tv watchers will hate, but for me it's the most enticing part of the show. Having worked both backstage and producing fashion shows myself I can only say thank you Bravo for breaking your own mold and showing a real boss with real issues and real employees. I have no idea what any of the girls of the Hills or The City were doing "working" for the three ladies of Peoples Revolution but since the offices in the Hills were not the same office that PR occupies.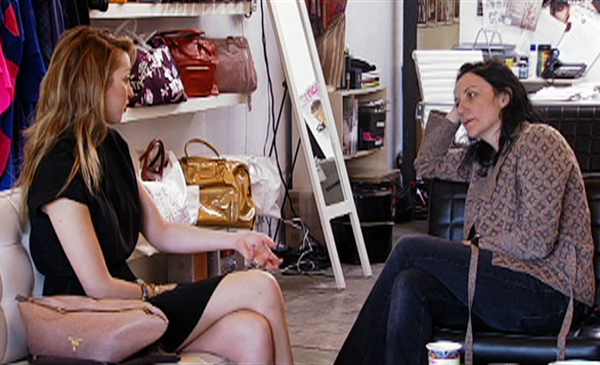 I wonder how much of their jobs were real and I doubt that with their skill set that they rarely made it through a day without tears.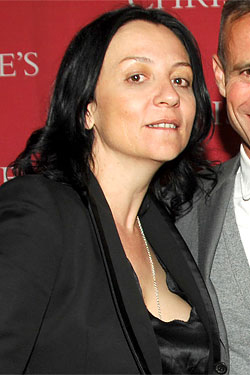 If you missed the premier this week, Kelly Cutrone is one third of the team that own People's Revolution a highly regarded Fashion Pr firm in NYC who represent some of the best and emerging designers in the industry. They also happen to rep my personal favorite genius of a man Ralph Rucci and his line Chado. The offices at Peoples Revolution are stuffed full of interns, Jr account reps and assistants all scampering to get "The Lists" done during NY Fashion Week. PR produced ten of the Spring shows which is a feat of epic proportions. The all important lists during fashion week are as good as gold to the designers that PR represents. Getting the right editors, celebrities, magazines, stylists and bloggers not only to your show, but to the three front rows is essential in getting the exposure one needs to flourish and sell.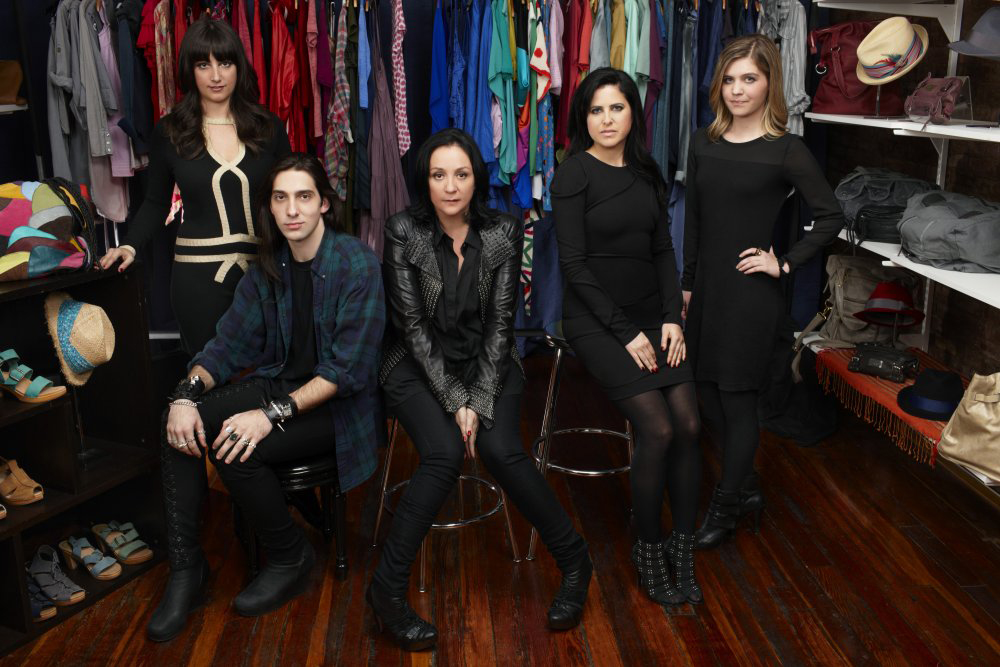 Kelly's former assistant Stephanie Skinner has been moved from her personal assistant position to Junior Account rep and has been given the task of not only getting RSVP's but getting the all important seating chart to the client (Ralph Rucci) so they can inform their guests and in turn PR can be sure to seat everyone in the right place. God forbid a celebrity is seated in front of a gossip mag editor or perish the thought if Vogue's entourage is seated next to the team from Harpers Bazaar. In the first episode Stef finds herself in the midst of a techo disaster as the Chado seating chart will not print out with full data. Meanwhile, Andrew the glam, goth,grunge replacement assistant seems to provide an even and odd keel to Kelly's high intensity. I am already drooling in anticpation of next weeks episode! And I can't wait to hear what you thought…