The day is here. The day that we read about in George Orwell books in high school. The concept has been chipping away at us for years in video games, animated movies, films and photo shop. Can we even trust our own eyes? The answer is yes…and no…. at least where H&M is concerned.
Remember the movie "Wag The Dog?" In case you never saw it, the premise of this 1997 movie which starred Dustin Hoffman and Robert De Niro is a political Spin Doctor teams up with a Hollywood Producer right before election time to create a fake war as a diversion from the President's sex scandal …complete with fake war footage splashed across every news channel.
Or how about the movie "Simone" the 2002 flick about a famous director (Al Pacino) who loses his star during the filming of his latest movie and decides to digitally create an actress who ultimately becomes an overnight mega star.
At this stage of the game we are so bombarded with overly altered images that most of us just accept it and don't give it another thought. Even further we are so accustomed to that perfect imagery that we will even accept it when it's not human at all.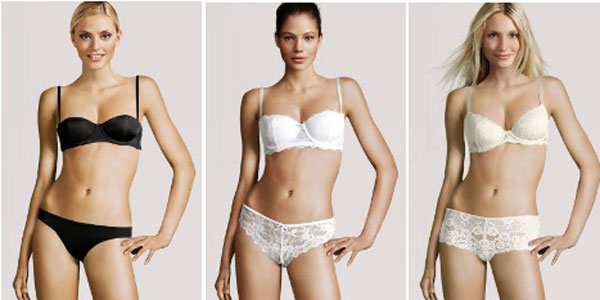 That, I'm sure is what H&M was banking on! In a move to "focus on the clothes not the models" The worlds second largest retailer was exposed earlier this week for using mannequins in their online catalogs that have been digitally enhanced with real models heads to pass as regular models from head to toe. One of their comments in fact was that they felt the mannequin images looked much more healthy than regular models. Take a look and judge for yourself.
For me this is disturbing on so many levels but here are a few…
A) These are not real bodies so this even furthers the fact that girls are being shown an unrealistic body image to aspire to.
B) This is one mannequin used over and over so there is no diversity of body type… Are we moving towards a very narrow acceptance of what we should look like instead of celebrating all body types?
C) This sets a precedence that other companies will no doubt follow to save money without forethought of how it will impact the fashion industry and the public perception…. Especially for young girls.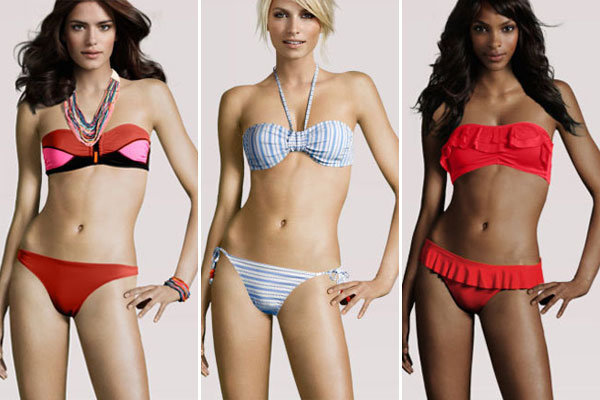 H&M however isn't apologizing saying that the technology isn't new and only used for their "Shop Online" section. But clearly the bottom line is always money and the more they save the further they will take it and so will go the masses.
All I can say is thank goodness for companies that celebrate all kinds of beauty like Dove and yes…even the riske' American Apparel who recently featured an amazing model friend of mine on their website named Heather Hazzan. She is truly one of the most gorgeous, positive and healthy women I know and even better she is not a size zero….her images on their site and even images I have shot with her are smoldering hot and a great example of a confident woman that young girls can aspire to.
I would love to hear what you think of the H&M mannequin models?