Last night I had the pleasure of attending the Fashion Group International's monthly chapter meeting and of course the topic could not have been more up my alley. It was all about the beauty biz, what's hot now and what's to come. Of course I admit that being a veteran of the biz myself it was no feat trying to contain my enthusiasm from just shouting things out in response the panels discussion. But none- the- less it was an enjoyable evening with the panel moderated by the fab Elizabeth Rossi of Barneys NY and gems of wisdom from Scosh skin care studios to Sephora, Bliss and organic skin care maven Sabrina Posilico from Healing Anthropology.
Post event I settled in to do some of my favorite evening activities… paperwork…ahhh, joy (sarcasm inserted here) but to ease my pain an old movie was of course in order. This one was about flying or wars or something to that effects and littered with handsome rugged actors of the day, with of course the lone female heroine always perfectly coiffed with not an unsightly smudge on her red lips…for once I didn't even bother to catch the title. But it did spark my desire for a faux shearling jacket like I have never wanted one before…
And serendipitously to my delight Net A Porter knew exactly what was on my mind this morning when I checked my inbox. Not since Tom Cruise in Top Gun has aviation looked so sexy. Take a peek at some of their best picks for a luxe romp into aviator chic. You can find all of these looks on netaporter.com.
I love this bold and sexy leather and shearling bomber, lace mossy green and gold pencil skirt and black knee boots all by Burberry Prorsum. It makes me want to jump in a two seater and sail the skies…really!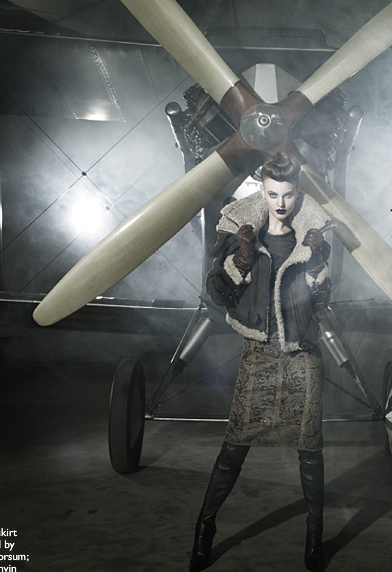 There is something so sexy about the proportions of a great silk blouse with billowy shorts for day. This blouse by Diane Von Furstenberg creates the perfect silhouette with these Acne shorts Pair them with shearling trimmed booties, a fur trimmed jacket by Karl Donoghue and of course the must have accessory for fall leather gloves. These are by Mulberry.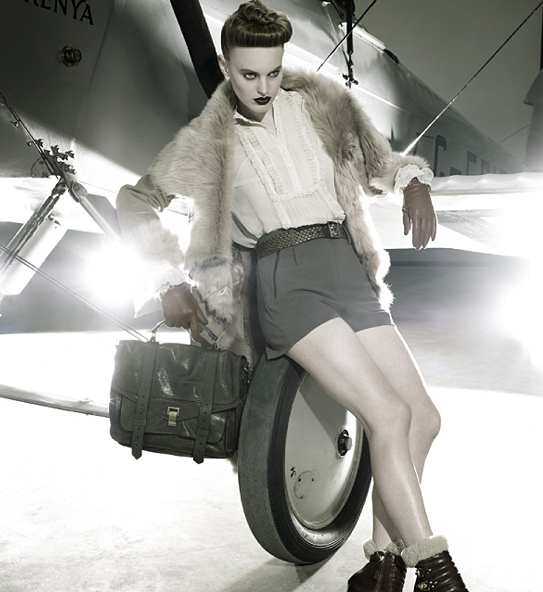 And who doesn't love anything by Phillip Lim? This tightly fitted shearling trimmed jacket looks amazingly sexy without being bulky, wear it with the skinniest pants by Joseph and to die for Elizabeth and James boots which will take you all through fall and winter.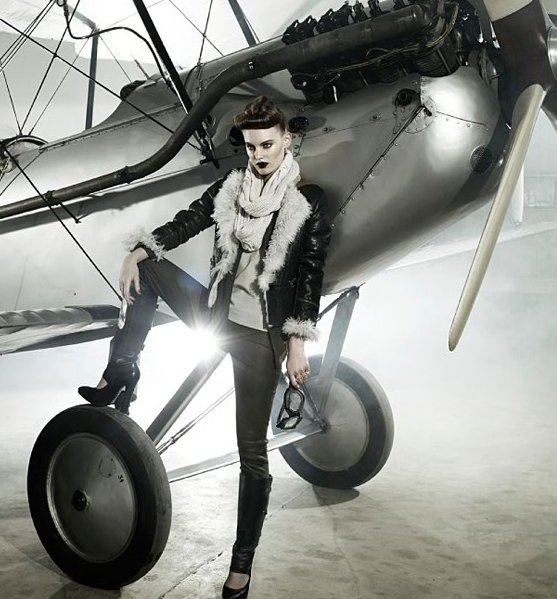 And don't be afraid to mix a little bit of feminine frills with your leather. The Marc by Marc Jacobs dress is already sold out on net a porter…so watch for it at your favorite store and grab it while you can!