Resort 2014 won't hit retailers for at least five months, but that doesn't mean we can't drool over them now… or better yet get some inspiration for this year's vacations.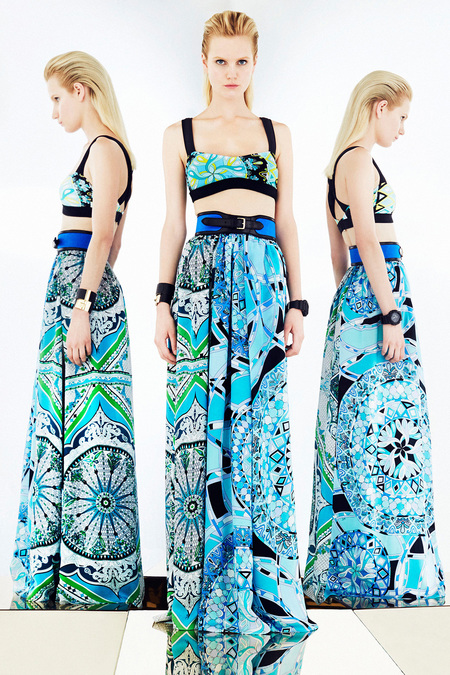 We are gaga over Emilio Pucci's bright blue and green hued kaleidoscope prints. This midriff baring maxi ensemble is edgy enough for a desert brunch during a music festival weekend.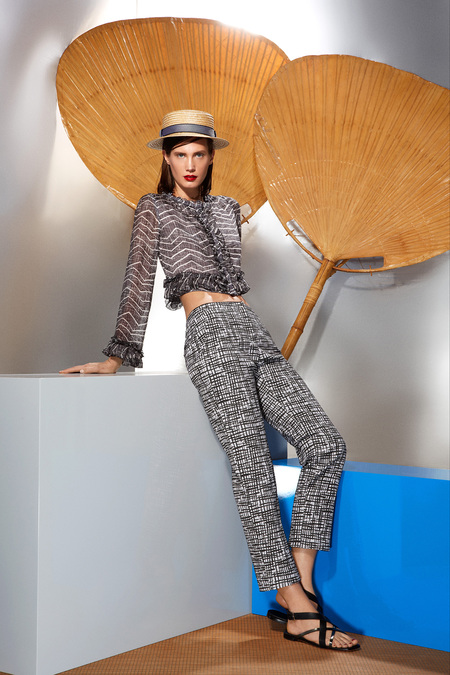 This is a quintessential in-between seasons look by Missoni. The black and white etched print trousers are très chic and the chevron sheer blouse is sophisticated but sexy, and again with that midriff (I think we spot a trend).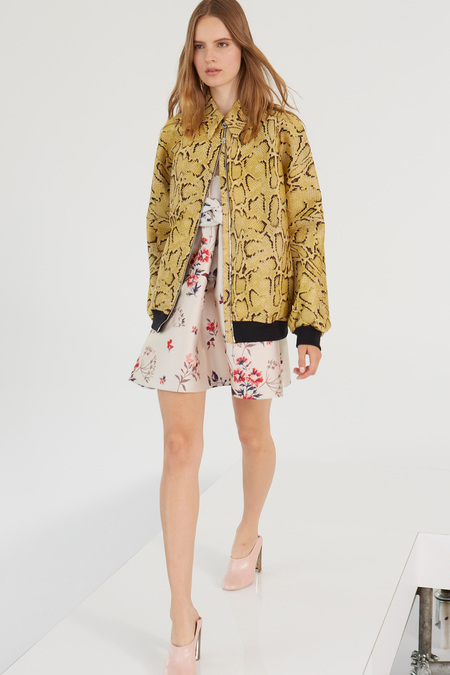 You don't have to go anywhere exotic for vacation in Stella McCartney's Resort 2014 collection. Her cool girl jackets and rompers need to see the pavement and maybe a coffee shop or two.


See by Chloé clashes colors and mixes prints like nobody's business. We are positive you can choose any one piece and pair it with any other piece of this collection and never fail to look amazing.


Want to stand out from the rest of the tourist crowd? Then you are wearing House Of Holland's fantastically blinding geometric prints. Not for the faint of fashion heart, that's for sure.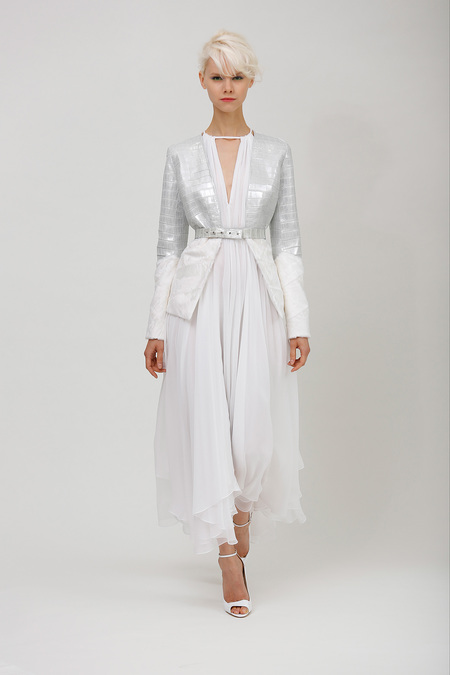 Dennis Basso ensures that you have the most glamorous of vacations. This metallic jacket and white flowing dress belongs in Dubai, Shanghai, Paris or any other exotic and luxurious locale you find yourself in.

By Kristianne Young
Photos: style.com