Dressed in head-to-toe hot pink with hot-rolled bouffant blond locks, real-life Barbies paraded down Moschino runway in Milan.

Following up to last season's junk food-themed show, designer Jeremy Scott took a trip back in time to the '80s and early '90s , envisioning Barbie's dream wardrobe for his spring 2015 show.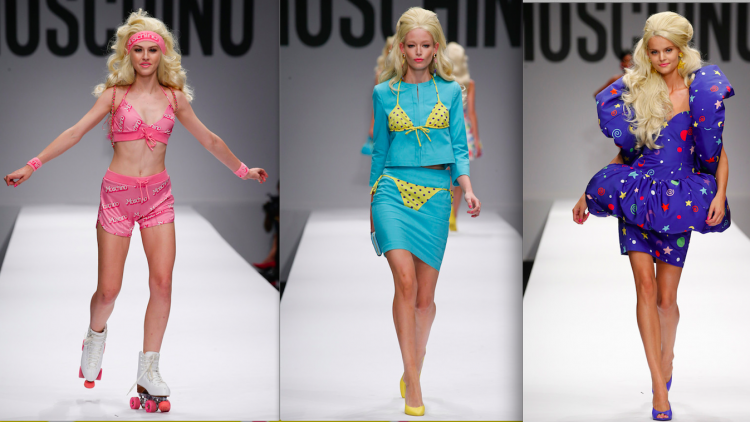 There was the workout Barbie, equipped with hand weights and sweatsuit; the poolside Barbie in a terrycloth dress and turban; and the roller-skating Barbie who glided down the runway in a Moschino-printed two-piece with matching head and wristbands.
View the complete collection at Vogue.com.