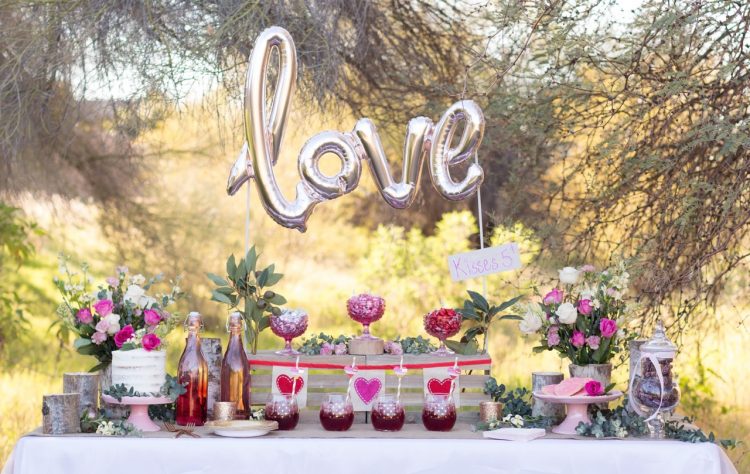 Whether you're planning a Galentine's Day sweet treat party to celebrate with all your bestie's or a family gathering for all your loved ones, you'll want to check out these creative Valentine's Day party ideas that your guests are guaranteed to fall in love with.
As a party planner I always say half the design is in the venue itself. So if you're not in love with your dining room and it's not in your budget to remodel this week, how about taking your party outside in your backyard, a beautiful park, or spot in the desert to dazzle your guests with Mother Nature's beauty.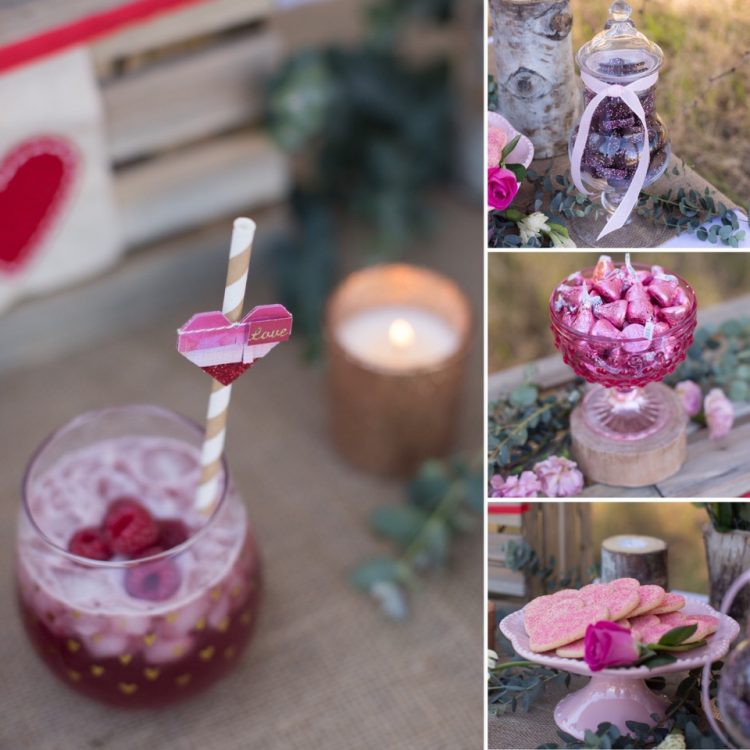 Wow your guests with a kissing booth! Don't worry you don't have to pucker up. You won't believe how easy this adorable tabletop-kissing booth is to make. From any craft store, purchase two wooden crates along with two 36" long balsa wood sticks. Place the two crates side by side then nail one balsa wood stick on each side.
Add this beautiful LOVE Mylar balloon (these balloons are quite the trend this season) and attach to the wood sticks using tape. And finally, add Hershey Kisses and a little sign that says "Kisses 5 Cents" and voilá your kissing booth is open for business!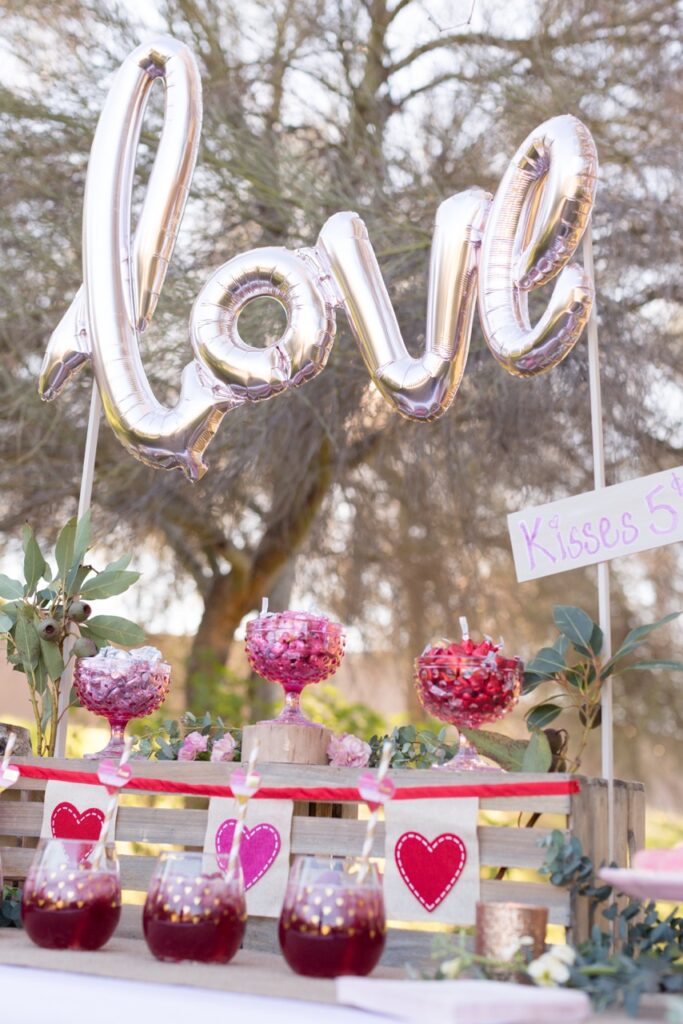 In party planning it's all about how you display your food. More food isn't always better. It's about creating balance. I chose to offer a small 5-layer cake (that I embellished with fresh flowers), a few heart-shaped sugar cookies, and some dark chocolate cookies in an apothecary jar.
Who can resist adorable heart stem-less wine glasses filled with sparkling raspberry lemonade garnished with fresh raspberries topped off with a rustic straw and heart embellishment? Variations of eucalyptus are a subtle and stylish way to add to your table's decor.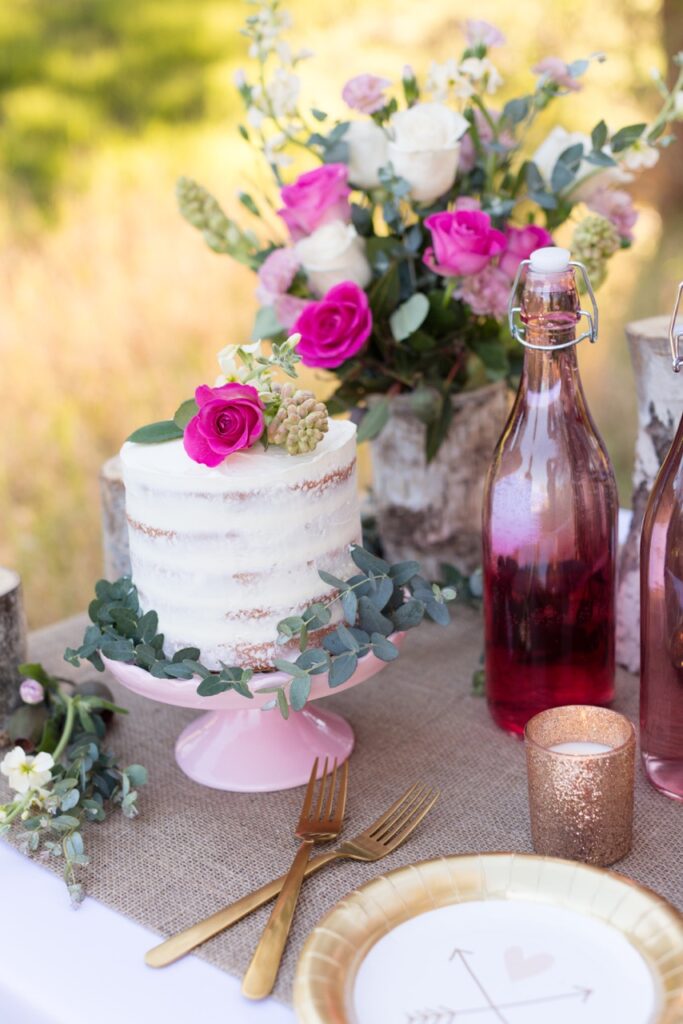 Any Valentine would be lucky to join you at your Valentine's Day Party with these decorations and sweet treats!
Check out more photos of this divine setup here and follow Joyce and Stephanie at the links below.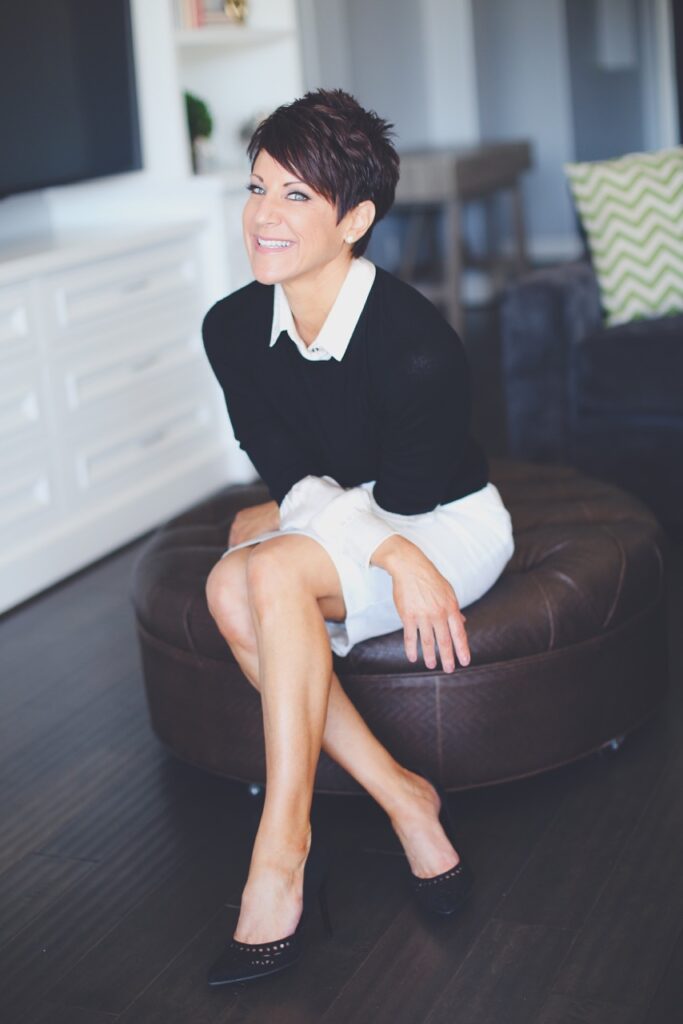 The Stylish Table
Stephanie Heyman Photography