Bar crawls are boring…said no one ever. Most fun loving folk are down for a good pub hop but what if you added a sugary sweet twist? Enter the dessert crawl, i.e. the 'Best Bar Crawl Ever'. We've plotted out the perfect old town Scottsdale nightlife adventure for your next GNO or date night. Try not to drool as we take you on a tour de treats.
Stop #1: Hi Fi Kitchen & Cocktails
Get the party started smack dab in the middle of old town's Entertainment District at retro rock n' roll themed haunt Hi Fi. Arrive late afternoon to early evening and grab a seat at the 360-degree island bar, elevated lounge-style seating area, or a patio hightop. No need to pair a cocktail and dessert at Hi Fi because you'll get two for one in their signature Adult Milkshake. The only problem you'll encounter is choosing between more than a dozen varieties of custom ice cream milkshakes, each available in adult 21+ form with a boozy component. Our top picks include the Drunken Monkey, Birthday Cake, and Creamsicle.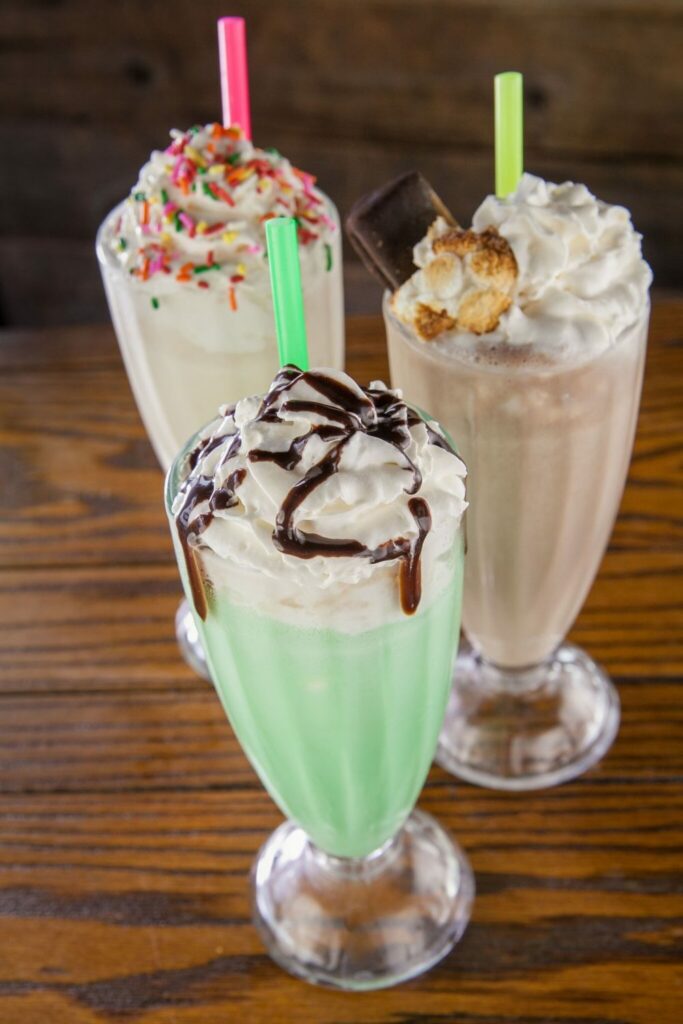 Stop #2: Sushi Roku
Saunter (or stumble, depending on your tolerance) down the street over to Sushi Roku housed inside Scottsdale's swanky W Hotel. As the name suggests Sushi Roku chefs slang the finest, freshest fish together with a splash of California innovation. The restaurants diverse menu features not so traditional Asian offerings like their famed S'mores complete with chocolate, marshmallows, hot flame, and surprise ingredient, green tea truffles. If you're feeling bold sip one of many sake varieties on the side.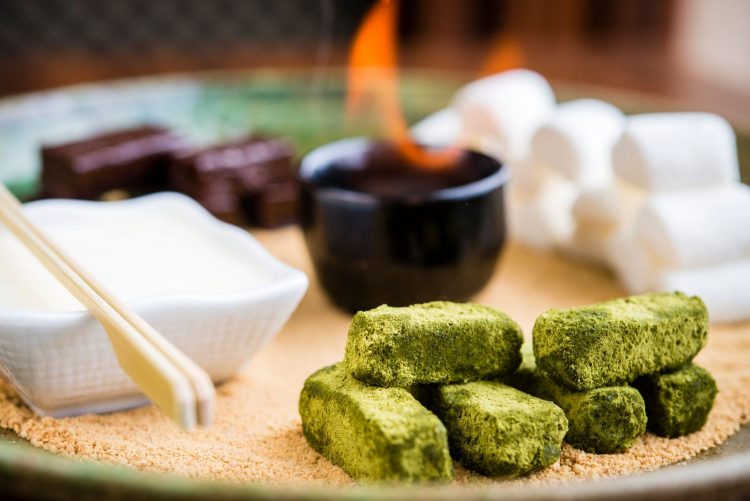 Stop #3: Postino Highland 
Hop over to Highland and Scottsdale Rd. where posh Postino sits in an immaculately restored mid-century modern building with an entire interior wall covered in matchstick boxes and an LED sign proclaiming "weird is rad". While the Valley fave is known for their bomb bruschetta boards the Salted Caramel Sundae is definitely a menu highlight worth splurging on. Rich vanilla bean ice cream from CHURN is covered with chocolate covered corn nuts, a pretzel stick and warm salted caramel served in a shot glass on the side for your drizzling delight. Of course the only way to pair it would be with a glass of vino; Postino currently offers almost 30 options in its Winter Wine Program.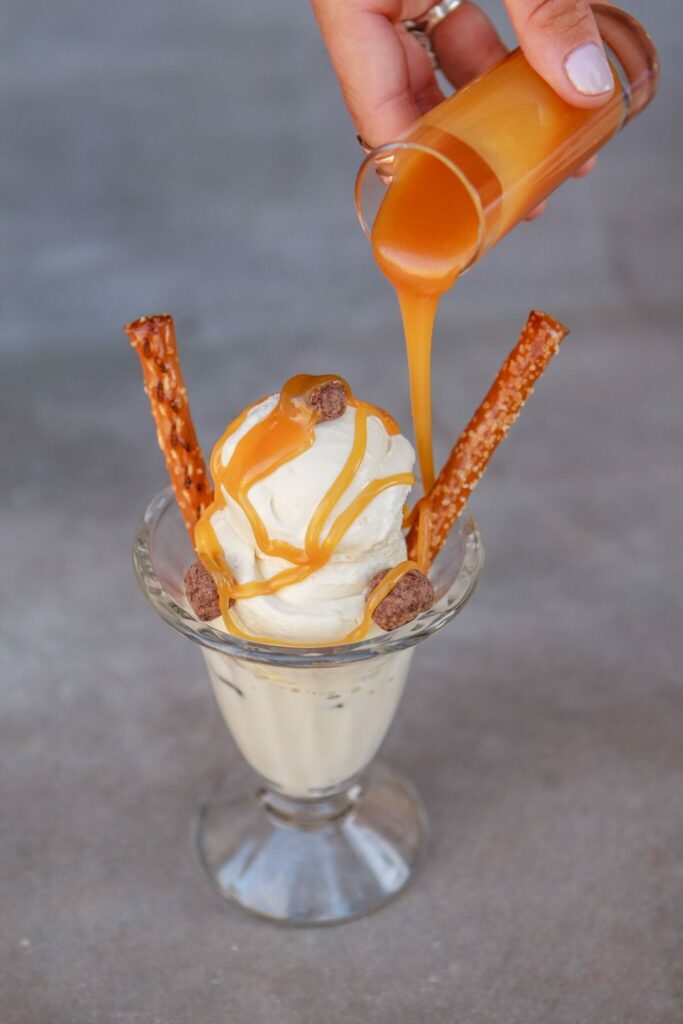 Grab an Uber, petty cab, or walk (might as well burn some cals) over to comfy, cozy Italian eatery, EVO on the corner of Goldwater & 5th Ave. We hope you've saved some room because there are two divinely decadent desserts on deck at EVO. First the Flourless Chocolate Torte with creamy chocolate ganache and goat cheese topping. While you're savoring that EVO's kitchen will be preparing their 20-minute Brown Butter Babycake garnished with raspberries and served warm. Wash all the goey goodness down with one of their expertly assembled craft cocktails and then roll yourself home.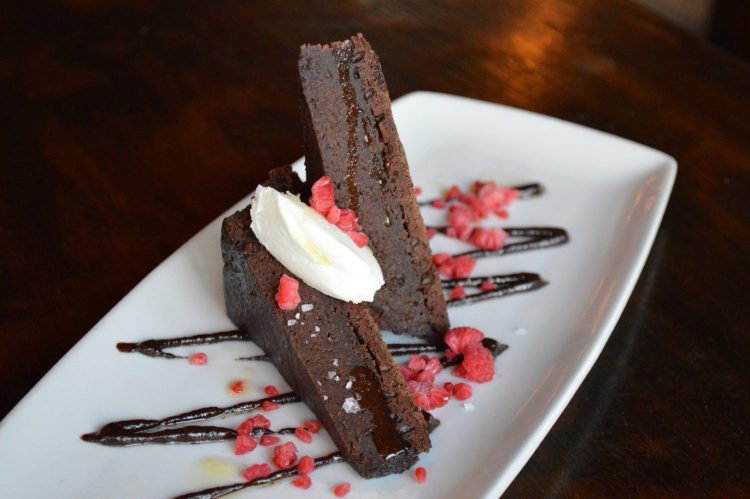 Grand Finale
Put you sugar high to good use with a post feast sweat fest (disclaimer: we recommend a good nights rest before getting your workout on). Click here for some fun fitness options.