As many of you may know, the fusion restaurant, Asia de Cuba, that once lit up the Mondrian Scottsdale is no longer. In its place, Cielo, which has a less eclectic theme, is unique in its culinary combination of the distinctive and diverse regions of Italy. Although the food does sound delicious (especially the wood-fired pizzas) and the creators are beyond impressive, the long gone Asia de Cuba will always hold a special place in this Valley Girl's heart.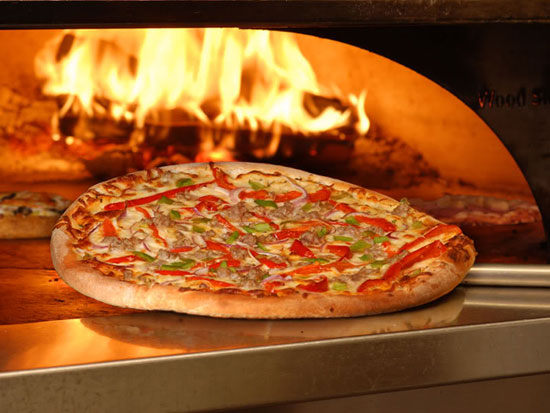 On a more cheerful note, it's always nice to mix things up and discover a whole new restaurant concept. Cielo, which opened its doors to Arizonans on Feb. 1, delivers a tasty menu crafted by the Italian cooking mastermind, Chef Donald Lemperle. He has created a mouth-watering menu that highlights handmade pastas like the Conchigle al Parmigiano (shells with parmesean cream, guanciale, leeks, pecorino and radicchio), Tortelli di Manzo (homemade braised oxtail tortelli, tomato sugo and parmesl), and specialty created pizzas baked in a wood fire oven!
The cocktail menu will definitely spice things up a bit as it features Mojitos Mediterranio (choice of orange, pineapple or peach rum, fresh fruit, fresh mint and soda), a Mojito Italiano (Bacardi, Mint, Lemon, soda and a splash of dark spiced rum), and other classics like the Dirty Martini!
I know what you may be thinking, the dishes sound so uniquely and tastefully crafted that the dollar amount may be an issue. Surprisingly, the food is reasonably priced with appetizers and salads ranging from $8 to $12, entrees from $14 to $28 and pizzas from $12 to $14.
Foodies may be interested to know that Cielo's Executive Chef Lemperle was part of the original team responsible for launching the booming and almost legendary FiAMMA Trattoria in New York City and FiAMMA Osteria in Las Vegas. He is also Chef De Cuisine at FiAMMA Trattoria's local Scottsdale location.
Without Havana Tuesdays, it seems the energy could never match that of Asia de Cuba. But Cielo, keeping up with the modern and chic Mondrian Hotel, has kept Asia de Cuba's "sleek" and white design that it will still radiate a sophisticated, yet high-energy environment.
Cialo is open for dinner Sunday through Thursday from 6 to 9 p.m. and Friday through Saturday 6 to 10 p.m. Breakfast is served Monday through Friday from 7 to 11 a.m. and Brunch is available Saturday through Sunday 8 a.m. to 1:30 p.m.
For more information or to make a reservation at Cielo, please call 480.308.1100 or visit www.mondrianscottsdale.com.