Get frisky with some whiskey on March 27 for the spirits International day of recognition. Here's three of our fave whiskey mixes guaranteed to get you feeling neat (see what we did there).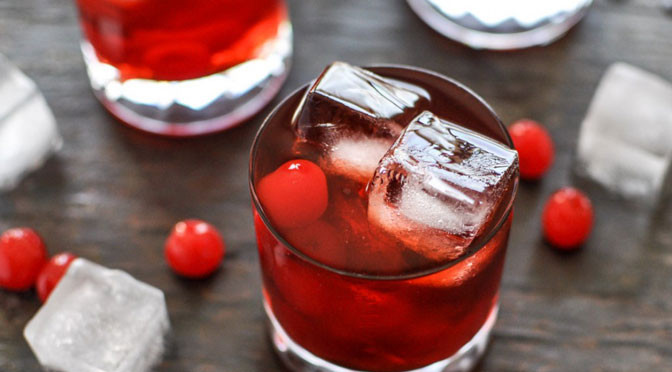 Cherry Whiskey Smash
The Cherry Whiskey Smash is a super swanky sipping drink with a modern twist on retro roots.
Ingredients
3 frozen cherries
1 dash Angostura bitters
1 cup ice, or as needed
2 fluid ounces rye whiskey
1 fluid ounce sweet Italian vermouth
1/2 fluid ounce simple syrup
1/2 teaspoon lemon juice, or to taste
Directions
Place cherries in a lowboy glass and splash with bitters. Muddle cherries until smashed to desired consistency. Fill a cocktail shaker with ice; pour in rye, vermouth, simple syrup, and lemon juice. Cover shaker, shake vigorously, and pour cocktail over cherries.
Try one at The Montauk.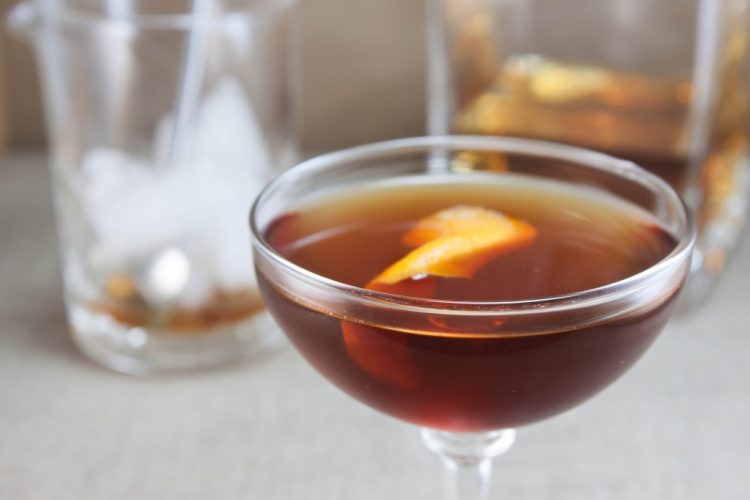 Vieux Carré
This Old New Orleans classic cocktail packs a powerful punch and is delightfully complex.
 Ingredients
.75 oz Angel's Envy Rye whiskey
.75 oz Cognac
.75 oz Martini sweet Vermouth
1 tsp Bénédictine
2 dashes Peychaud's Bitters
2 dashes Angostura bitters
 Directions
Add all the ingredients to a rocks glass. Fill with ice and stir.
Try one at Okra.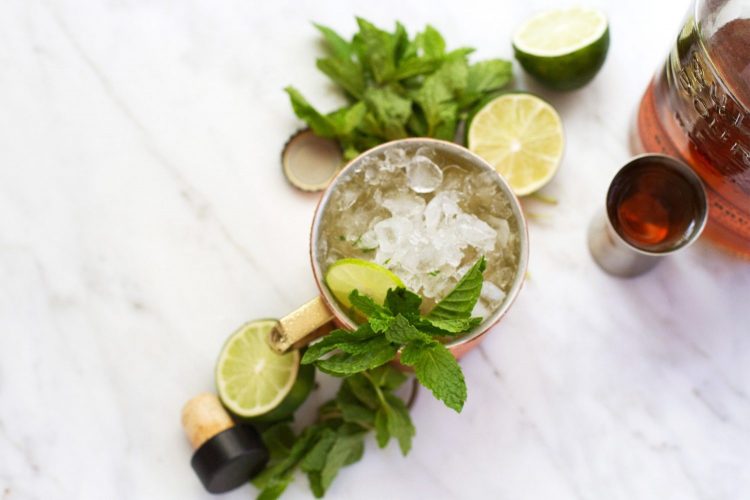 Kentucky Mule
The Kentucky Mule uses Maker's Mark rather than vodka in a Moscow Mule for a refreshing ode to the brown liquor.
Ingredients:
5 oz. Maker's Mark
.5 oz. lemon juice
.5 oz. simple syrup
2 oz. ginger beer
1 lemon wheel
1 mint spring
Directions
Add Maker's Mark to a copper mule mug. Add lemon juice and simple syrup and stir with a bar spoon. Top with ice and ginger beer. Garnish with a mint spring and lemon wedge.
Try one at Twin Peaks.