By Joe O'Donnell
How do you describe "The Great American Vacation"? It is more than something beautiful, more than something fun, it does not require a passport and is accessible to all. There are a few destinations that represent a truly American experience and are among the most requested for travel inside of the US. Locations that when viewed or visited inspire, encourage and lift the American Spirit. Our Privileges an American Express Travel Representatives have put together a list of the best places to inspire you to get out and see this great land we call home.
Glacier Bay, Alaska
Glacier Bay National Park is a refugee from the ice ages: tidewater glaciers calving into frigid seas, cliff- flanked fjords and plants creeping up scoured valleys where glaciers retreated. Glacier Bay National Park, Wilderness and Preserve sits at the northern end of the Alaska Panhandle, stretching from Gustavus west of Juneau north through one of the narrowest parts of the "pinch," where the state is narrowed down to about 20 miles from Mount Fairweather to the Gulf of Alaska, on to the Alsek River, one of the state's 26 national wild and scenic rivers and a favorite of rafters. The sense of awe and peace that one experiences as they cruise past icy blue glaciers as large as buildings is completely indescribable.
Yellowstone National Park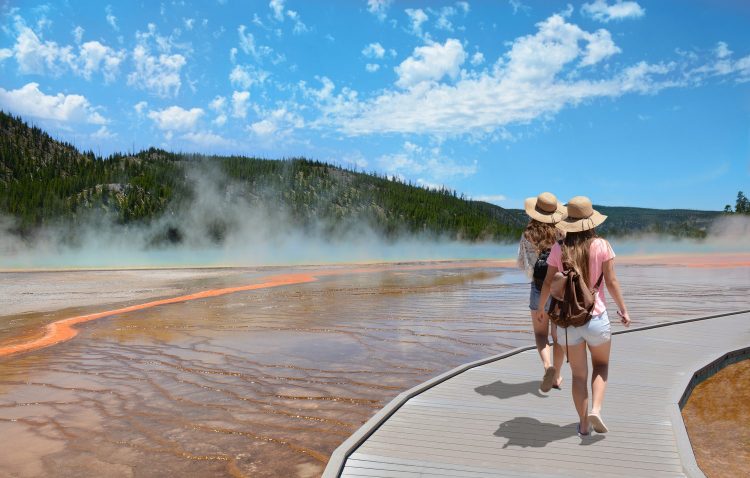 Yellowstone, signed into being by President Ulysses S. Grant in 1872, was the very first national Park in the world and established an early precedent for land conservationists internationally. This majestic park, bordered by Wyoming, Montana, and Idaho, preserves an enormous natural bounty. It is home to 10,000 hot springs and 300 geysers, numerous lakes and rivers, and wildlife such as bighorn sheep, bison, grizzly bears and more than 1,000 gray wolves. A trip to Yellowstone is like stepping into an Ansel Adams photo.
Niagara Falls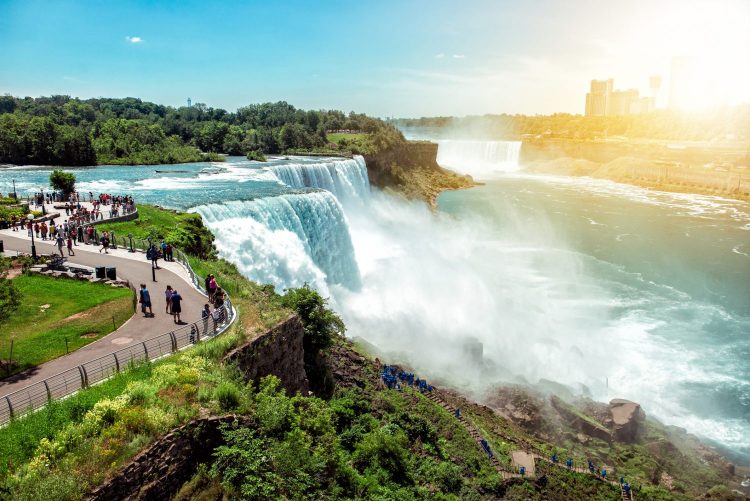 Niagara falls is considered by many as one of the most beautiful places in America from historic images of people going over the falls in a barrel to Superman rescuing Louise Lane, the romance of Niagara Falls is unarguable. The beauty of Niagara Falls is difficult to replicate, but it's the diverse region that makes it so unique. With so many affordable things to do for visitors, especially families, it's no wonder Niagara Falls attracts more than eight million visitors each year.
Pearl Harbor, Hawaii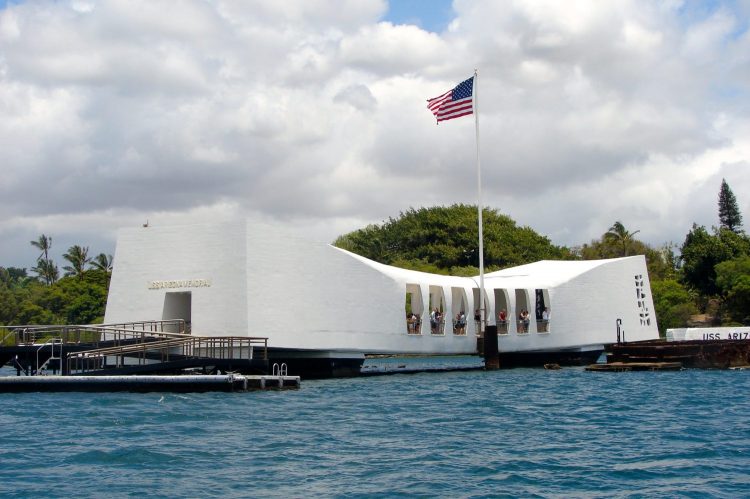 I did not every location was chosen for its pure beauty, though this location is surely beautiful. Pearl Harbor, named for the pearl oysters once harvested there, is the largest natural harbor in Hawaii, a World War II Valor in the Pacific National Monument and the only naval base in the United States to be designated a National Historical Landmark. The aerial attack on Pearl Harbor on December 7, 1941 resulted in 2,390 dead and hundreds wounded, and drove the United States into World War II. Pearl Harbor honors this world-changing event with the Pearl Harbor Historic Sites. Pearl Harbor represents one of the most significant, tragic, and important sites in United States history and as a result, is a must-see American destination.
These are just a few of the countless possibilities for your perfect American Vacation.
Joe O'Donnell has a passion for travel and is the Executive Director for Privileges an American Express Travel Representative.