Give your hair a new look for summer and pick up a few style pointers along the way with these best hair tutorials YouTube has to offer. It's worth a peak to check out the rest of the videos from these coif experts' profiles!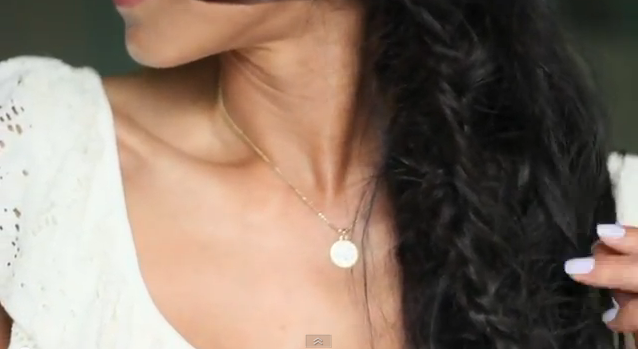 Effortless Beach Hair
It look so easy, but that perfect mix of wind and sand is an art form in and of itself. Even if you're not close to a beach, it's still summer, and the go-to look is easy-breezy perfectly-messy-in-all-the-right-ways beach hair that easily transitions from day to night. With this easy-to-follow tutorial, you'll have perfectly tousled waves in less than two minutes. All you'll need is your own hair and some sculpting mousse. DulceCandy87
Braided Bun
Wendy from Wendy's Lookbook shows you how to create an elegant braided bun that's not too Victorian. She recommends starting out with at least day-old hair for that extra oomph of natural texture. Just grab two mid-sized clips, hair ties, a curling iron, hairspray and a ton of bobby pins. And don't worry, the braids aren't intimidating – no French braiding here. Wendy's Lookbook
Hair Bow
Yes, there is such a thing. And how cute, too, with a sundress? This tutorial shows you how to create a hair bowtie in a half-updo look with the option of bow ribbons for gals with medium to long hair. Be sure to have a teasing comb and some heavy-duty hair spray on hand. To glam up the look, she recommends curling the bottom half of your hair as well. Bebexo.
Blake Lively's Boho Hair
If you have the extra time, you can recreate Blake Lively's Gossip Girl look. Pulled to one side in a messy-chic pony tail, this 'do is perfect for a party on the beach or summer date night. Before you start, be sure to invest in a paddle brush and some hair extensions (unless you have super long hair). Choose a fun, sparkly clip to add on at the end. I love how her silver butterfly clip seems to float in her hair. LuxyHair.

What are your go-to summer 'dos?