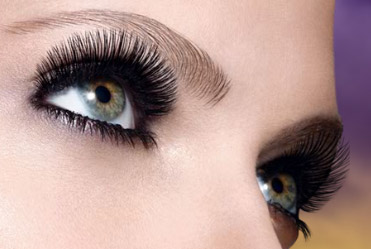 Now-a-days, it seems everything keeps getting better and better. You think you're buying the latest cell phone when three weeks later they come out with and even more advanced, upgraded version. And I'm sure the computer you're blogging on right now has an all-new and improved, updated model. I mean even our TV cable boxes will turn obsolete on February 17 with the national digital conversion. Of all the things I dispose of for the latest bigger and better thing, there is one thing I never change and will always swear-by: my mascara.
For eight years now, since the day I first applied Maybelline's Volume Express Mascara (that's right ladies, this one's bought at a Walgreen's), I was immediately hooked. No other mascara has ever made my lashes fuller, longer or as dramatic. I mean not even close. So I thought I should share this amazing beauty secret with the rest of our readers. No more fake eye-lashes or implants… this is easy, cheap and your eyes will pop.
So don't spend a bunch of money at the make-up section of some department store. This is the best beauty must-have for under $7. You won't regret it.