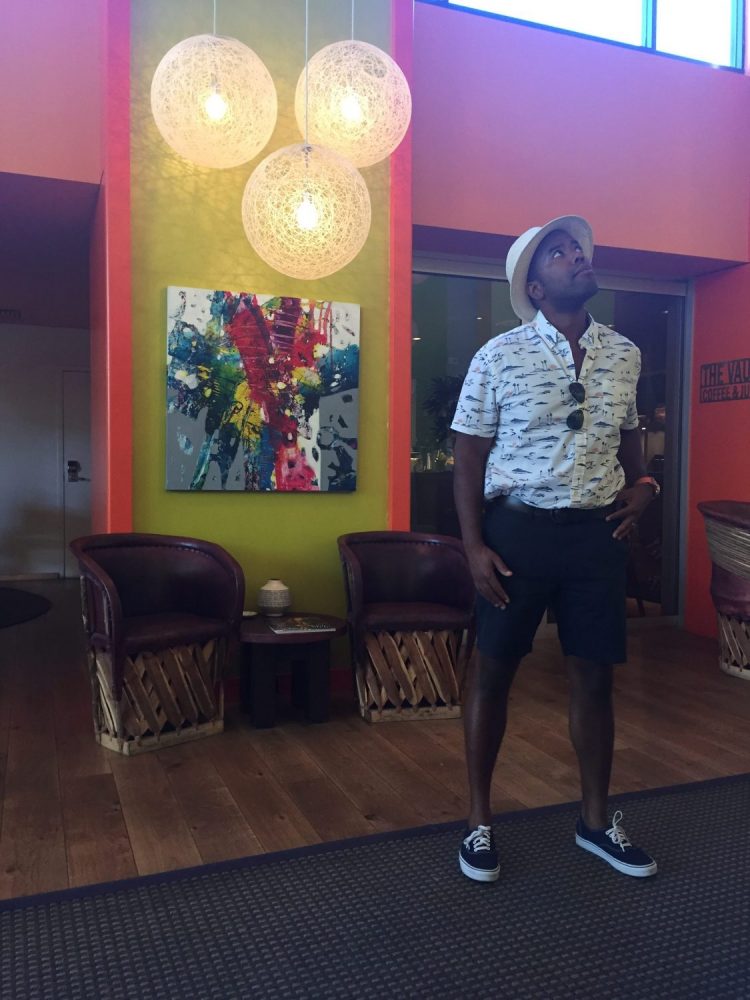 The AZ summer is upon us and fortunately dressing cool is always on trend in the South West. To survive the seemingly endless Arizona heat wave dressing light and moving slow is key. Just because the digital thermometer in your automobile is reading well over 100 does not mean the tab for your outfit must follow suit. Here's a dapper look that can be obtained for under $100.
Hat – Right time, right place. A straw hat is a bold statement piece. In my opinion you should treat a straw hat like eating at Filiberto's, it's something you should only do once in a while. But when done right it can be the perfect accessory.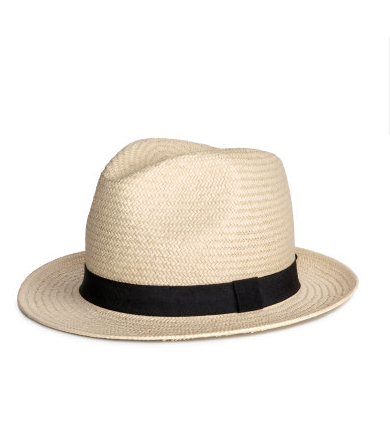 Shirt – Think Hawaiian, find a short sleeved light weight button-up with a pop of color. Be bold and look for a fun repeating pattern.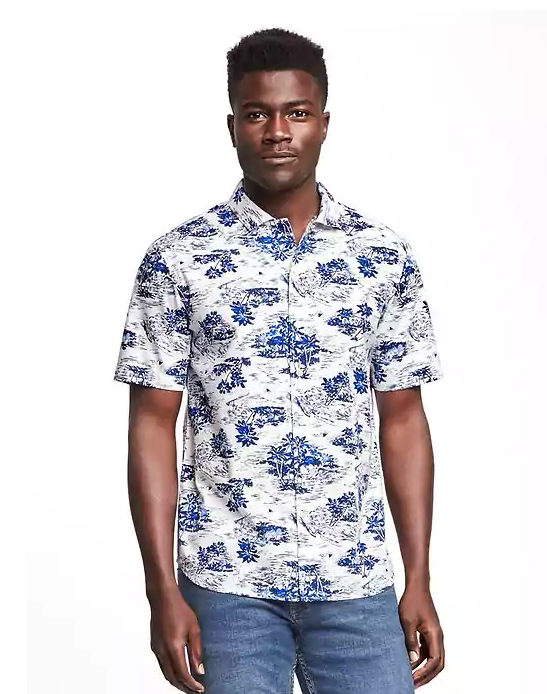 Featured shirt Old Navy $19.99
Shorts– Long is gone! Gone are the days of "shorts" that border high watered pants. When short shopping shoot for a fitted mid-thigh length. You cannot go wrong with having a navy-blue or khaki pair in your arsenal.
Sneakers– Classic Vans. To keep these iconic foot essentials crisp i suggest picking up some Jason Markk shoe cleaner available on Amazon. This $16 shoe cleaning kit will keep your shoes looking out of the box fresh all summer long.