Unleash your creative dark side with these easy DIY Halloween nail ideas.
Apply a neutral shade with a hint of gray to give an almost lifeless appearance to your nails. Then, take a bright red polish and create little blobs that come up toward the top of the nail to look like drips of blood. Connect the red blobs together with quick, short strokes at the top.
Erika over at Icy Nails first applied Color Club Milky White Base Coat and then Wet-N-Wild's Black Crème polish. To create the googly eye effect, she used a large dotting tool to paint the eyeballs with Sinful Colors in Snow Me White. The same dotting tool was used to create the googly pupils with the same Wet-N-Wild Black Crème polish.
A complicated look that's easy to replicate, simply divide your nail into three parts with horizontal strips of tape and apply orange, white and yellow polish accordingly. Full tutorial here.
Mummy Nails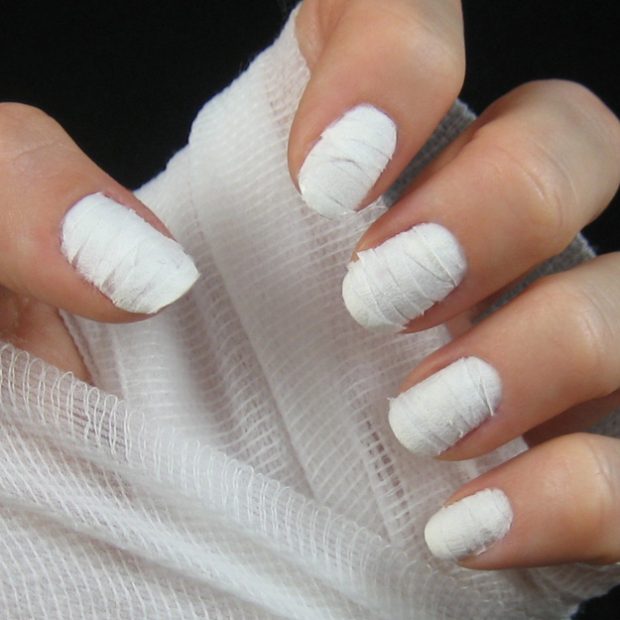 All you need to recreate this look is some white polish (Nubar's White Peony pictured) and some strips of tissue. That's a wrap! Find the full tutorial here.
The easiest of them all, simply paint two coats of white polish on each nail and apply these creepy crawly spider nail decals from Etsy.