On Saturday, USA Today profiled downtown Phoenix's Roosevelt Row (RoRo) neighborhood as one of the "10 best neighborhoods that tourists haven't found yet."
The RoRo Arts District connects downtown Phoenix to historic neighborhoods and begins at 7th Avenue and extends east to 16th Street.
This downtown Phoenix hotspot ranked among up-and-coming communities in Chicago, Brooklyn and Portland.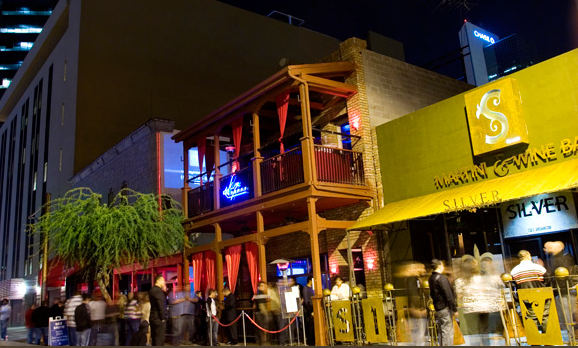 According to the article:
"RoRo connects the heart of the city to over half a dozen historic neighborhoods, while lying adjacent to ASU's Honors College. This vibrant, ever-changing neighborhood gives urban explorers every reason to visit: an indie cinema, cool shops galore; unusual restaurants; coffee houses; a new French-owned patisserie; and a steady stream of new galleries.
On Food Truck Fridays, swarms of happy, hungry locals chow down at picnic tables adjacent to nearly two dozen trucks. Older homes in RoRo have been transformed into cool social hubs, Jobot coffeehouse and Cibo pizzeria among them. Made gallery (aka Made in Phoenix) sells locally-crafted goods, while Film Bar keeps the arthouse movie crowd sated. Bliss Rebar's large patio has become a favored urban oasis; Lost Leaf bar combines fine art, craft beer and live music . . . and makes it work.
As an infill project, some vacant lots in RoRo hold large pods used by artists as temporary studios, while others are seeded with sunflowers and later harvested by high-school science students, who turn them into fuel."
Roosevelt Row is known as Phoenix's artistic hub, encircling the Phoenix Art Museum and dining go-to's like the Italian restaurant Cibo that's located within a 20th century historic home and the hipster Jobot Coffee that's open 24/7. Beyond quirky graffiti and arts projects dotting buildings and walls, RoRo is also host to First Fridays, one of the nation's largest self-guided art walks.
Check out the other city neighborhoods that made the cut here.