This November, Kimpton's FireSky Resort & Spa is celebrating 50 years as a Scottsdale travel destination. To commemorate its golden anniversary and 1961 grand-opening, the AAA Four-Diamond resort has created a mix of special $50 deals. These offerings will be available throughout the week of the resort's 50th anniversary, from Nov. 6-12, 2011.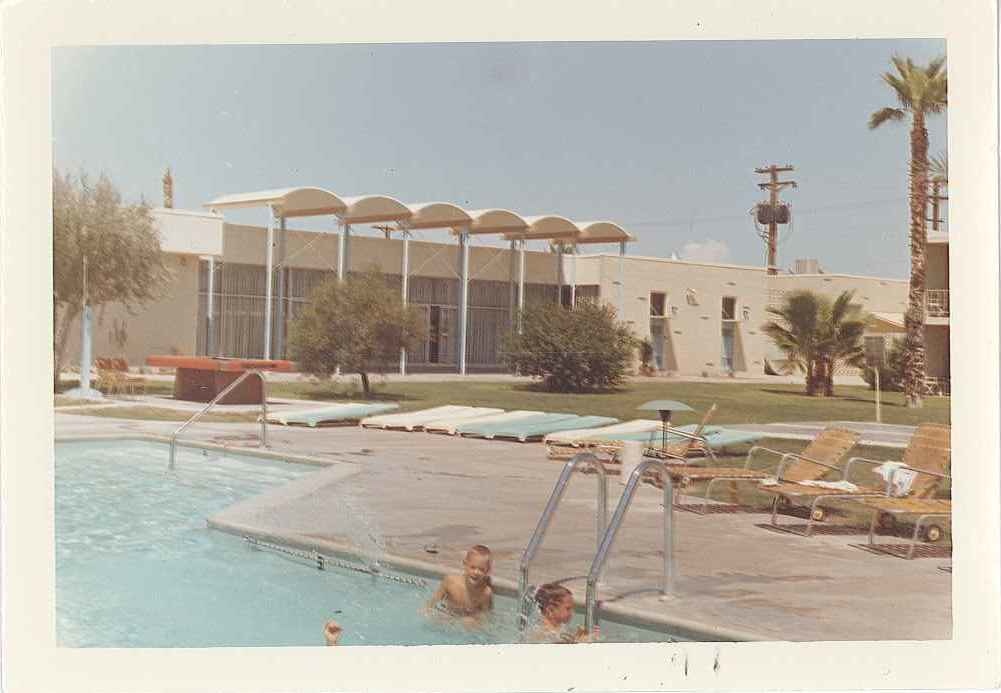 FireSky Resort in 1961

$50 Anniversary Dinner:
Dinner for two at Taggia, featuring a special golden anniversary menu
$50 Anniversary Spa Treatment:
Choice of one of three spa treatments at Jurlique, "Best Spa 2011" by Phoenix New Times
$50 Anniversary Accommodations:
Choice of a room upgrade, one additional room or one additional room night at the resort
(limit one per guest)
$50 Anniversary Amenity:
Bottle of champagne, fresh berries and in-room movie (limit one per guest)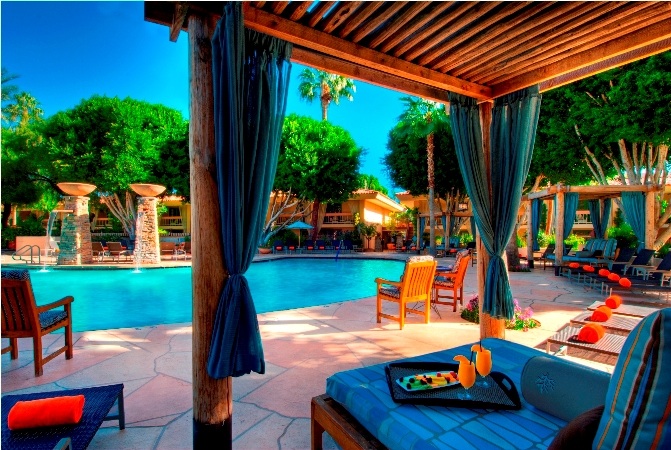 A member of the award-winning San Francisco-based Kimpton Hotels & Restaurants, Kimpton's FireSky Resort & Spa artfully blends the casual elegance of its downtown Scottsdale location with the stark appeal of its desert setting. The resort's story is one of the elements, conveyed by seamless indoor/outdoor connections, lush landscaping, expansive water features and lounging spaces with hearths and fire pits. This Old Town Scottsdale hotel features 204 guest rooms and suites, each of which boasts a private balcony or patio overlooking the colorful grounds and swimming pools. Amenities include approximately 14,000 square feet of customizable multi-use space across 13 meeting rooms for social gatherings, weddings and business events. Additional highlights include Taggia, the on-site restaurant serving authentic coastal Italian cuisine, and Jurlique Spa, a soothing and organic retreat in which to relax, refresh and rejuvenate. An eco-friendly hotel, FireSky is committed to health and wellness, local partnerships, and sustainable practices such as recycling and food composting.
FireSky at 50 Fun Facts: Ch-ch-ch changes! So much has changed at FireSky since it opened in 1961. Here's a look at the evolution of this premierScottsdale resort destination. 
The resort opened on Nov. 12, 1961 as the Executive House Arizona. Famous faces at the grand-opening event included actor Preston Foster, bombshell Jayne Mansfield and her famed bodybuilder husband Mickey Hargitay

In the 1970s, the hotel changed its name to the SunBurst Resort

In 2005, the hotel changed its name to the Caleo Resort

In 2005, the hotel joined the family of Kimpton Hotels & Resorts, changing its name to FireSky Resort & Spa

In 2010, FireSky was among the first Valley hotels to achieve certification for its sustainable efforts, demonstrating Valley leadership for eco-friendly hospitality practices. That same year, the hotel was honored as the inaugural recipient of "Best Green Tourism" award at the 2010 Governor's Conference for Tourism and awarded the "2010 Greener Design" award from the Scottsdale Convention and Visitors Bureau
Reservations can be made by calling 800-528-7867.