When Friday or Saturday night finally rolls around after a long workweek, some of us just want to forget our worries and enjoy a stress-free night out on the town. Well unless you live walking distance to your nightly destination (which most Arizonans do not), drinking and driving is out of the question. Well great news! Starting this holiday season, anytime you've had a few cocktails, a new transportation company, called The Drunk Drivers, will be around to chauffeur you home for a flat rate of $30 for the first ten miles (after is $2.50 a mile, just .30 cents more than a cab). This means no surprising cab fee, no embarrassing mug shots online or endangering the lives of others. Plus the Drunk Drivers (who will be completely sober) will take you from A to B with your very own car too. Weekends just got a little easier!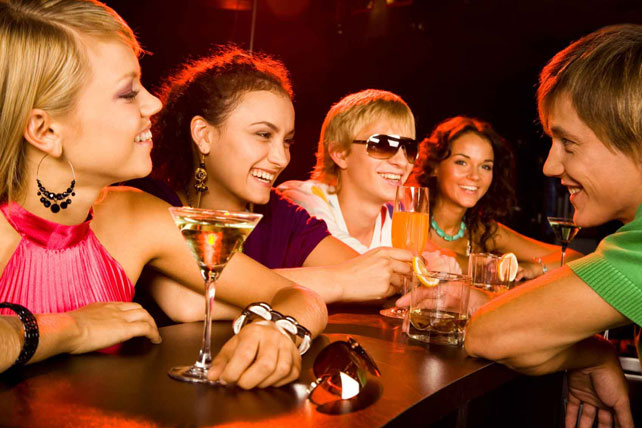 Here's how it works… Simply phone The Drunk Drivers and they will pick you up from your Scottsdale location and one of their fully-insured chauffeurs will drive your vehicle home, or wherever your final destination may be.
With all the freeways and spread out nightspots in Arizona, typical cab fare within Scottsdale can run up to $35 or more. With The Drunk Drivers you'll arrive safely home with your car parked outside.
"Upon its launch, the Drunk Drivers will be the least expensive service of its kind in Arizona."
The new company is set to have 15 cars operating 24/7. Just like cabs, The Drunk Drivers vehicles will be clearly marked cars that you'll be able to flag down in the nightlife and dining hubs. Initially, service will be offered for pickups in North Scottsdale and Old Town Scottsdale with drop-offs made within a 10-mile radius. The Drunk Drivers hope to expand their working area in the future.
Scottsdale enforces zero tolerance drinking and driving laws, making The Drunk Drivers an important tool for enjoying Scottsdale's well-known nightlife.
The founder of The Drunk Drivers is Michelle Malin, a name you might recognize from her background in real estate as well as the social and charity circuits. After years of playing designated driver at ladies lunches, cocktail parties, dinners and nights out she decided to take matters inter her own hands to develop the safest and most secure option to ensure everyone has a safe alternative to home after drinking.
To find out more information or schedule a pickup from The Drunk Drivers, call 480.266.2020 or visit thedrunkdrivers.com.
Mention Arizona Foothills Magazine and receive $5 off!