Summertime has officially hit the Valley, and with it comes shorter hemlines and the oh-so-dreaded bikini season. These weight loss-friendly foods are both delicious and easy to incorporate into most diets, so you won't have to feel like you're depriving or limiting yourself.
Chicken, Beans, and Fish
According to a study in the Journal of Nutrition, a group of women who ate 120 grams of protein a day and exercised regularly lost an average of 21.5 pounds over four months. That was 6.5 more pounds than another group of exercising women who consumed an equivalent number of calories on a high-carbohydrate diet. The protein group also lost more weight that pesky ab area than the carbohydrate group did, all the while retaining all muscle mass).
Try: Tuscan Chicken and White Beans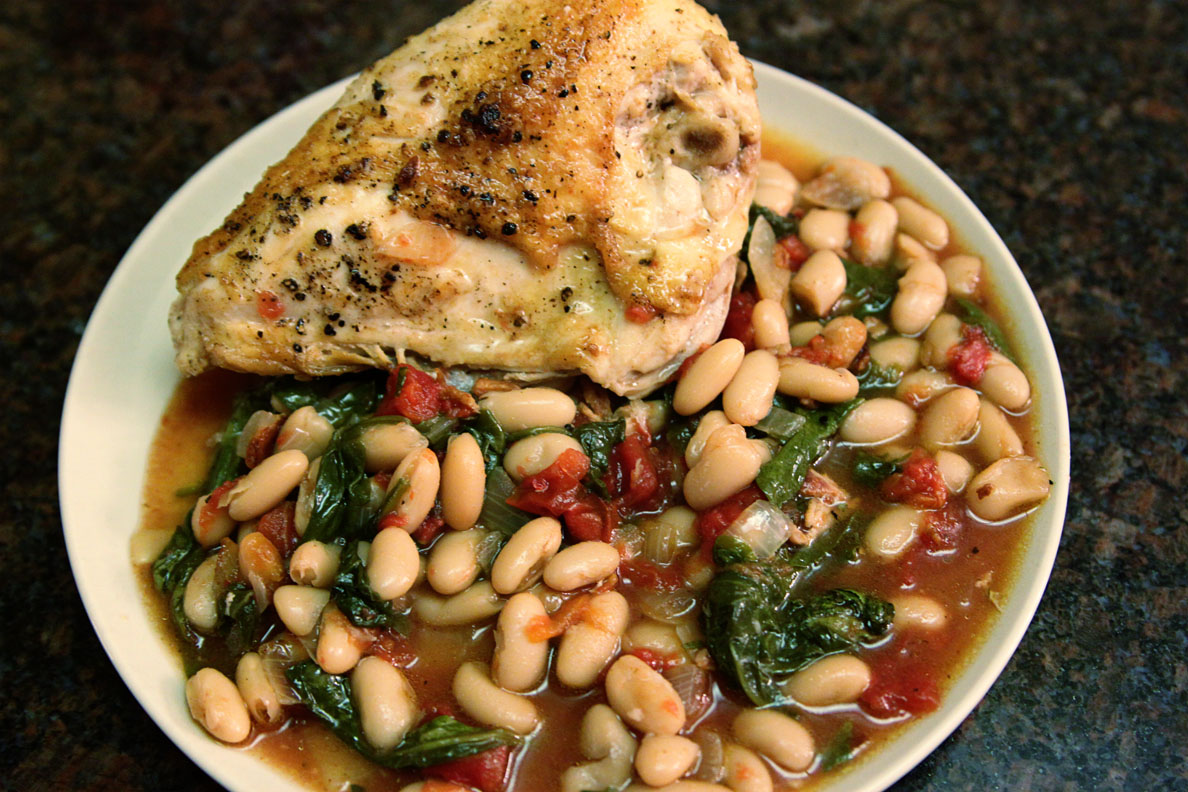 Ingredients You'll Need:
1 cut up chicken (about 4 lbs)
kosher salt
freshly ground black pepper
3 thick slices bacon
1 cup chopped onion
5 ounces baby spinach
1/2 teaspoon chopped fresh rosemary
2 (16-ounce) cans cannellini or other white beans, rinsed and drained
1 (14.5-ounce) can diced tomatoes, undrained
Directions:
1. Preheat oven to 350°.
2. Season chicken pieces with 1/4 teaspoon salt and pepper. Cook bacon in a large ovenproof pan (I used my big Le Creuset dish) over medium-high heat until crisp. Remove bacon from pan; crumble and set aside, leaving drippings in pan. Add chicken pieces to reserved drippings in pan; cook for 3-4 minutes on each side or until browned. Remove chicken from pan; set aside.
3. Add onion and 1/8 teaspoon salt to pan; reduce heat to medium, and cook 5 minutes or until onion begins to brown. Stir in bacon, spinach, rosemary, beans, and tomatoes; remove from heat. Arrange chicken pieces on top; bake, uncovered, at 350° for 50 minutes.
Makes about four servings. From Cooking Light Magazine.
Eggs
Simultaneously jump-start your day with a healthful and weight loss-inducing food like eggs. According to a study at  the Pennington Biomedical Research Center of Louisiana State University System, volunteers who substantially cut calories from their diets while eating egg breakfasts lost an average of six pounds in eight weeks, versus three and a half pounds for a similarly dieting group who ate equivalent-calorie bagel breakfasts instead.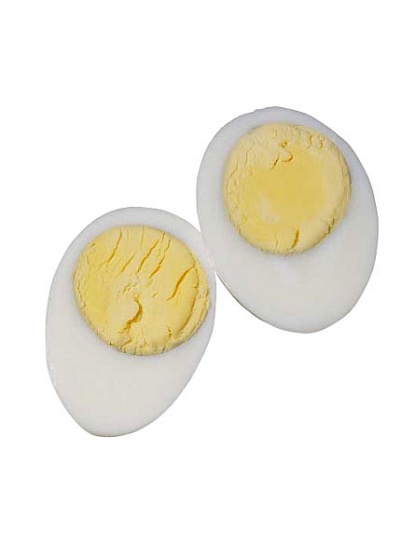 Try: Two eggs and two pieces of white toast with reduced-calorie fruit spread, or one whole wheat bagel, one tablespoon of cream cheese, and less than one serving of fat-free yogurt.
Grapefruits and Apples
Fruit consists mostly of water and fiber, so it fills you up without adding a lot of calories. In a six-year study at Laval Hospital Research Centre at Laval University in Quebec, people who increased their whole fruit intake (note: not juice) put on less weight than those who ate little or no fruit.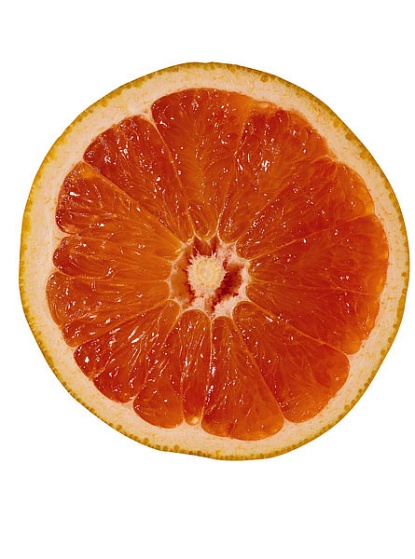 Vegetable Soup
Even if it's a side portion, a bowl of soup before a meal can keep your appetite in check. In a study done at Pennsylvania State University, participants ate vegetable soup containing chicken broth, broccoli, potatoes, cauliflower, and carrots. The women who began their lunch with a one-and-a-half-cup portion reduced the calorie intake of their entire meal by 20 percent.
Try: Traditional Vegetable Soup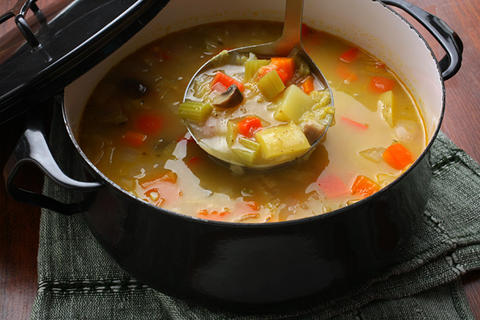 Ingredients You'll Need:
4 teaspoons olive oil
1 medium onion, medium dice
Kosher salt
Freshly ground black pepper
2 medium carrots, medium dice
2 medium garlic cloves, finely chopped
1 celery stalk, medium dice
2 cups additional vegetables of your choice (such as red pepper, cabbage, asparagus, mushrooms, fennel, or peas), medium dice
1 bay leaf (optional)
1 pinch dried thyme (optional)
1/4 cup white wine or dry vermouth (optional)
1 quart low-sodium chicken or vegetable broth
1 pound Yukon Gold potatoes, medium dice
Pesto, for garnish (optional)
Directions:
Heat the olive oil in a large saucepan or Dutch oven over medium-high heat until shimmering. Add the onion, season with salt and pepper, and cook, stirring occasionally, until translucent, about 5 minutes.
Add the carrots and garlic, season with salt and pepper, and cook, stirring occasionally, until the garlic is fragrant, about 2 minutes.
Add the celery and, if using, any hearty vegetables (such as cabbage and fennel) and the bay leaf and thyme. Season again with salt and pepper and cook an additional 5 minutes. If using, add the wine or vermouth (for some acidity) and cook, stirring occasionally, until the alcohol has reduced by about half, about 2 minutes.
Add the broth, potatoes, and any quicker-cooking vegetables (such as asparagus and peas). Let the soup come to a boil, then reduce the heat to low and gently simmer, uncovered, until the potatoes can be easily pierced with a fork, about 15 to 25 minutes. Taste and season with additional salt and pepper as needed. If you choose, serve with a dollop of pesto.