For many of us, Christmas was the peak of holiday gatherings, with food and beverage galore. For many, the list of holiday parties and gatherings are booked non-stop into the New Year.  Here are 10 simple, exercise-free tips to avoid holiday party weight gain. Besides, it's never to late to kick early into gear for those New Year's resolutions!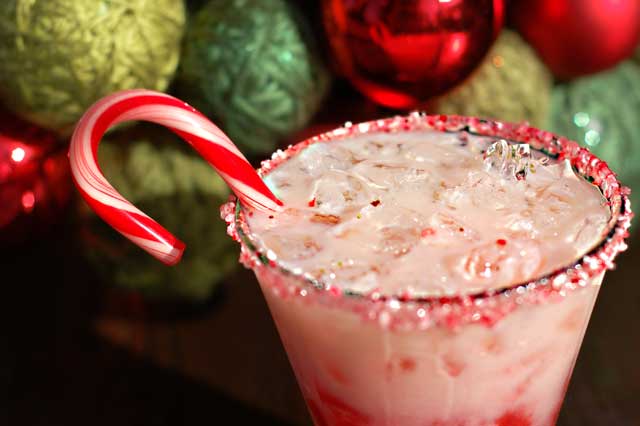 1. Wear a Cocktail Ring
You know big baubles can up the chicness factor of an outfit, but can they really help you cut calories? According to Wendy Bazilian, DrPH, R.D., author of The SuperfoodsRx Diet, they sure are! Bazilian recommends donning bling on the hand you eat with to serve as a visual reminder, helping you cut down on mindless snacking.
2. Drink a glass of milk
Don't "save up" your calories throughout the day – showing up hungry is dangerous. Bazilian suggests drinking a glass of low-fat or nonfat milk. "It has a balanced amount of carbs and protein, is easy and quick to consume and can keep energy stable," she says.
3. Get some fresh air
Take advantage of this beautiful weather and go for a brisk 15-minute walk. On average, that's equivalent to burning half a slice of pumpkin pie (115 calories) or two candy canes (60 calories each).
4. Be a gracious guest
No need to be a Grinch and show up empty-handed. Unless the party is catered, volunteer to bring an appetizer and you're guaranteed to have at least one genuinely healthy option. Try grilled vegetables or hummus platter.
5. Socialize with friends, not food
The main reason you're at said holiday party is to socialize with others, right? Take advantage of the opportunity to catch up with family and friends while making new connections. Concentrate on mingling and not just eating.
6. Arrange your plate strategically
Don't be cruel to yourself and skip the delicious dessert buffet. Instead, try this trick from Bazilian: Arrange a serving of fruit on a dessert-sized plate in a pretty pattern. Then assess your treat options. With less space available on your plate, you'll have to be extra selective and take smaller portions of only the goodies you really want. Besides, your food will look gorgeous.
7. Beware of the "free pour"
keep track of liquid calories. f the beer is in a bottle, you'll avoid the often generous pours you get with wine, cocktails or the holiday heavyweight eggnog.
8. Alternate your drinks
Switch between alcoholic beverages and sparkling water to pace yourself and your calories.
9. Be aware of portion size
enjoying the holiday spread while being mindful of your health is monitoring portion size. Remember: A serving of protein should be about the same size as a deck of cards.
10. Eat food you really want
Take the bit you really want but keep in mind the "three polite bites" rule.
Source: Glamour.com
Photo: laist.com