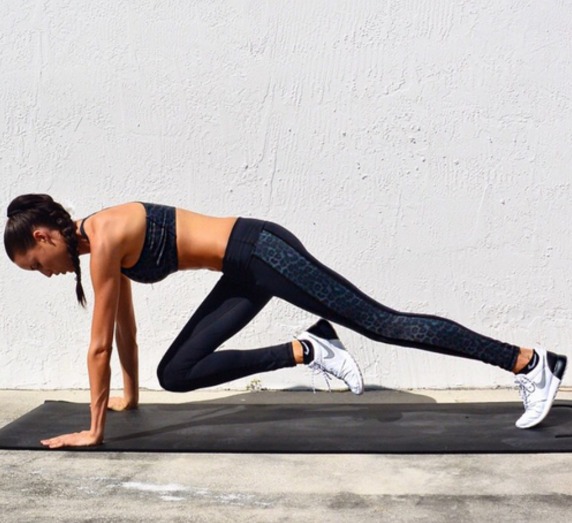 Having a consistent exercise routine can definitely be a struggle and with New Year resolutions in full swing the pressure is on. Many people find that their schedules vary day to day, making it seem impossible to stay committed to the gym and form a routine. Instead of skipping the gym due to a time crunch try these 5 plyometric movements you can pretty much perform anywhere. Pick one or mix and match a few for a fun, time efficient workout that will firm up your body in no time!
15 sumo squat jumps superset with 20 jumping lunges. Repeat for 5 rounds total.
Jump rope as fast as you can for 30 seconds on, 10 seconds off. Repeat 8 times.
50 mountain climbers superset with 15 squat jumps. Repeat 5 times.
Jump with both feet to the right and then to the left as fast as you can. Complete 15 reps on each side 5 times through.
15 speed skaters superset with 10 burpees. Repeat 5 times through.
Take 1-2 minutes rest after each set and always modify to your abilities as needed.
About the Author
Carla Araujo is an IFBB Pro athlete and the owner of multiple business including Fit-In-12 Coaching. Check out her out here and follow her on Facebook and Instagram.