Personal trainer Karen Mullarkey shares her favorite healthy dishes at 10 popular restaurants around the Valley.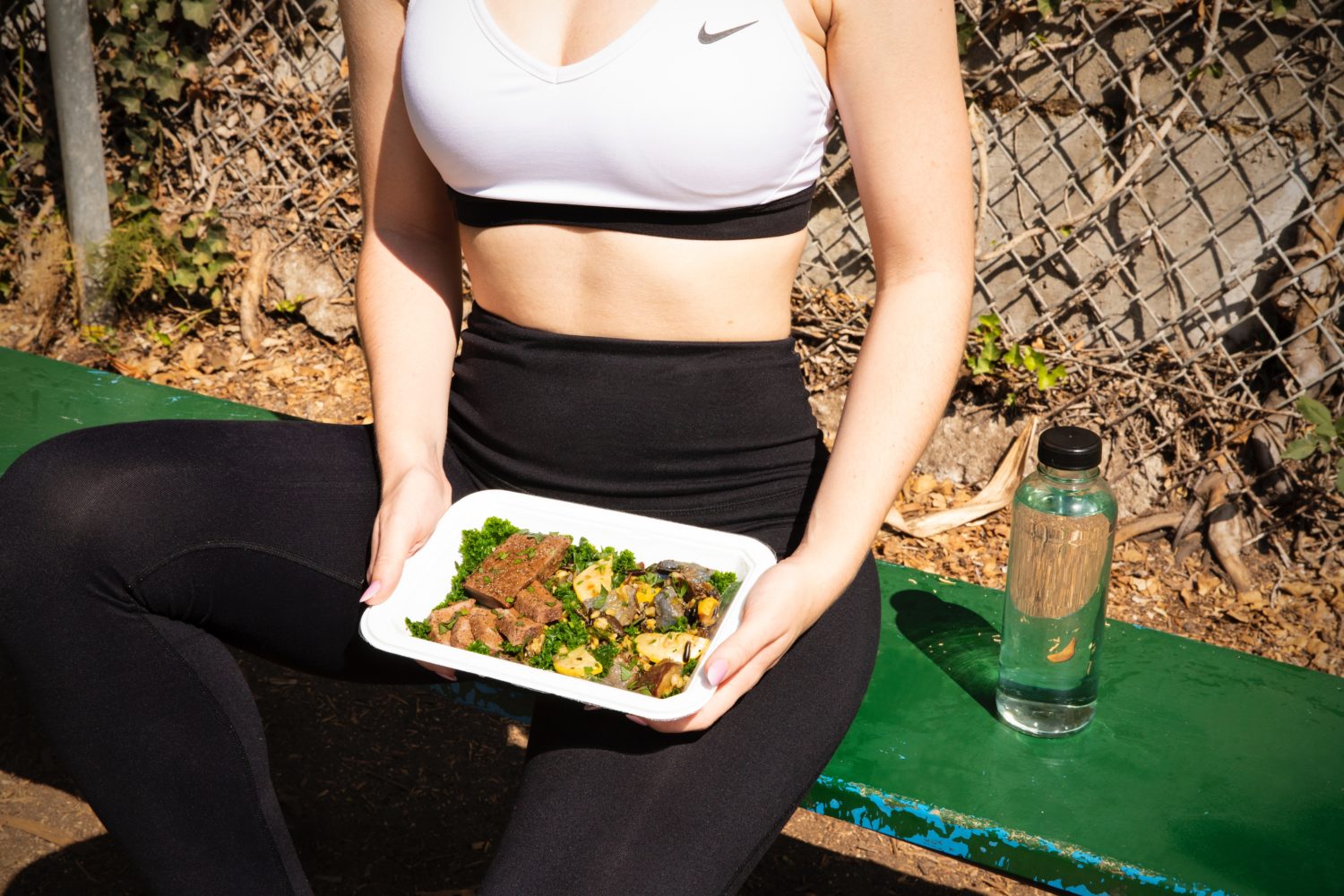 Eighty-five percent of staying fit is what we put into our mouths. Clients ask me all the time if I go out to eat or if I prep all of my meals at home. The answer? I would be bored out of my mind if I ate at home every day! I've found that you can go to almost any restaurant in the Valley and order a protein and vegetable dish. The challenging part is to resist the bread, carb-loaded dishes, and dessert. 
I learned years ago when I was competing in fitness competitions on a regular basis where my top 10 healthy restaurant choices in the Valley are. Here we go!
BREAKFAST
One-Stop Nutrition – A great spot for breakfast on the go, I order the Low Carb Meal Replacement shake. It will keep you satisfied and out of the fast-food drive-thru line
Starbucks – When I'm on the go, the Sous Vide Egg Bites at Starbucks are a lifesaver. If in need of a pick me up, try the Skinny Cinnamon Dolce Latte.
Soul Cafe – I love this place for breakfast on the weekends. Try the Fitness Frittata!
LUNCH
AJ's – If I'm in a hurry and need something quick, I'll grab a sushi roll, stir fry or a salad. You can also order from the grill at lunchtime — the salmon is delicious as well as the burger without a bun. It's also a nice spot to sit outside and eat in this beautiful weather.
Pure Sushi – Like most sushi joints Pure Sushi offers many clean options. You can do sashimi and edamame. If you're having a carb, try and steer clear of the breaded rolls and go with just fish and rice.
House of Tricks –  Nestled in the heart of downtown Tempe, House of Tricks is always offering new seasonal, healthy menu items to try. I've yet to be disappointed by any of them!
True Food Kitchen – Pretty much anything on the menu at True Food Kitchen is on my approved list of healthy choices. The challenge is not dropping into Lululemon, which is located next door!
DINNER
Deseo – Located at the Westin Kierland resort, Deseo is by far my favorite restaurant in the Valley. They specialize in Ceviche. It's not cheap and it's a once a year stop for me that I look forward to every holiday season!
Eddie V's – If I'm going high-end, I order the Ahi Tuna Filet, Sea Bass or Filet Mignon at Eddie V's. Pair this with a salad, steamed veggies, or a baked potato. 
Roy's – Roy's has a few locations throughout the Valley (I go to the one in Chandler) and offers Hawaiian and Japanese fusion cuisine with a ton of fresh sushi and seafood options.
The Salt Cellar – This is one of my favorites for fresh, quality seafood in South Scottsdale. Just don't go too heavy on the butter!
Fleming's – My go-to is the BBQ Salmon with a vegetable or Fleming's side salad. You also can't go wrong with a Filet Mignon. Just request the waiter/waitress to not bring the bread basket or the dessert menu.
As you can see, we have plenty of healthy restaurants to choose from in the Valley. The key is to resist temptation and to make smart food choices when going out to eat. You can still eat clean and have the freedom to go out to eat. I hope this helps you to get a good start on your 2020 fitness goals. 
If you would like a more detailed nutrition plan, please feel free to contact me for a free nutrition consultation at www.karenmullarkey.com.
About Karen Mullarkey
No Mullarkey Personal Training was founded by Scottsdale health and fitness expert, personal trainer, and 4X fitness cover model, Karen Mullarkey. In addition to one-on-one, group, in-home, and virtual training sessions, Karen offers nutrition consulting and fitness competition preparation to women (and men!) throughout the Valley. Karen is a former professional fitness competitor, IFBB/WBFF Pro, and donates a percentage of her business proceeds to Prostate Cancer Research in memory of former mentor, Gary Cruz. Follow Karen on Instagram and Facebook for daily health & fitness advice, videos, and to follow her American Ninja Warrior 2020 training journey!