The 2nd annual Grand Prix of Scottsdale will roar through the streets of downtown Scottsdale November 4-6, 2016. This unique, stylish event celebrates Arizona-made Vintage Mini Racers, century old global brands and the luxe euphoria of Roaring 1920s-era racing and craftsmanship.
Wondering what to wear to the 20s themed soiree? Dulce Badillo, co-founder and owner of the "Gatsby Scottsdale" store is sharing his top tips for achieving your most dapper Daisy Buchanan.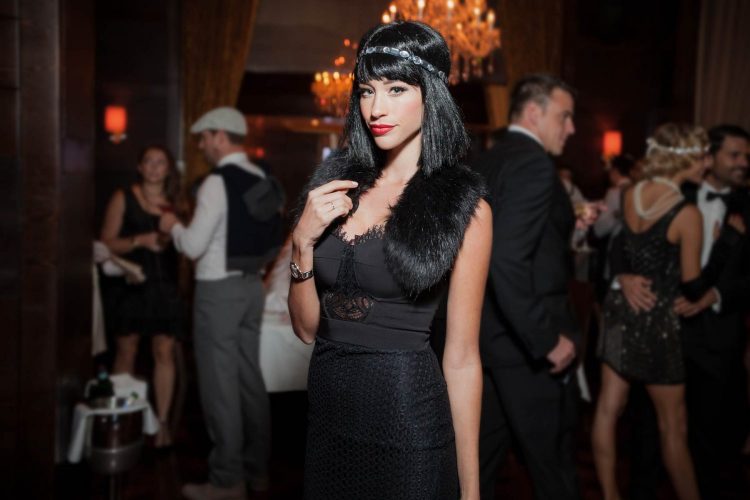 1920s Dresses: dresses require a lot of dancing so beaded fringe shift dresses with art deco motif are perfect to "shimmy" in. Also, drop waist dresses, silk or velvet evening gowns (old Hollywood) is another way to create a timeless look. Let's not forget in order to be a show-stopper your dress must have many sequins, shine, glitz and sparkle. Shoes should be a T-strap short heel but hey its 2016 and we have a great selection of shoes to choose from, have fun with it! Most importantly, play the part with the attitude and apropos cocktails, Mint Julep was the cocktail of choice.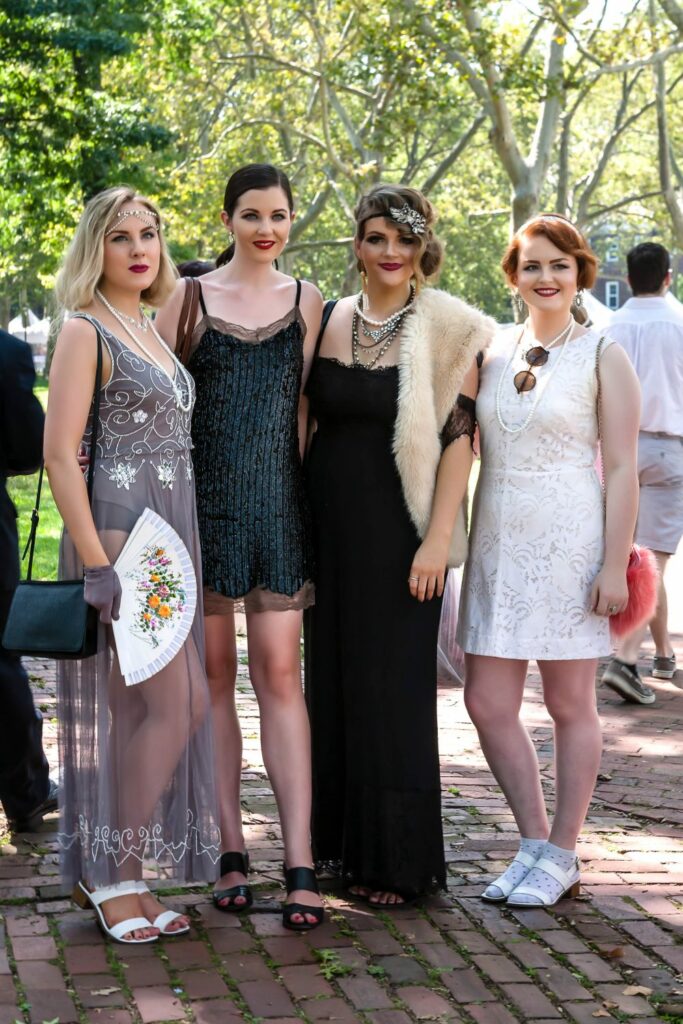 Accessories: for evenings elegant brooches, feathered jeweled embellished headbands, pearls, long gloves, furs, feathered boas, tassel necklaces, sparkly chokers, long cigarette holder, cloche hats, head wraps, turbans, small netted hats, and jeweled hair pins are all very "1920s."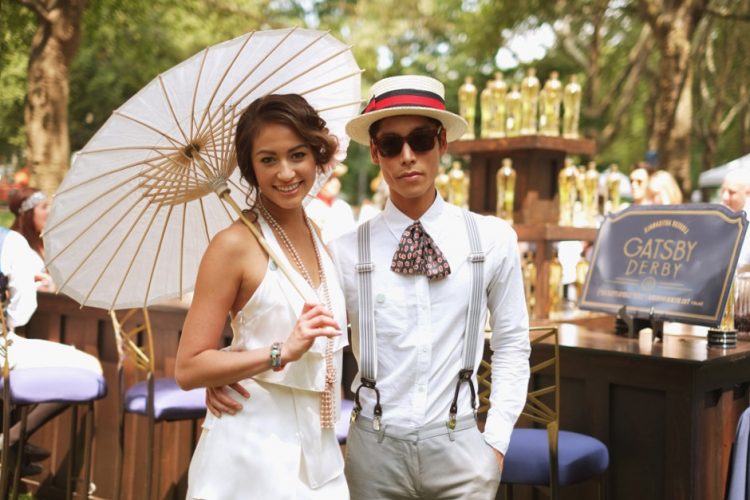 Makeup: Think super smoky! Eyes should be dark-edged with dark eyeliner then blurred and blended to create a dark smoky look, dark eye shadow was extended to the top of the lid near brow line. Colors used for lips were plum, red brown, deep red and raspberry. The upper lips were formed into a cupids bow while over accentuating the arches ignoring the sides of the lips and focusing on top and bottom center. Rouge was applied in circles instead of angular. Mascara or false lashes were used to the accentuate eyes and lastly, eyebrows were plucked for the first time and were drawn towards the temple.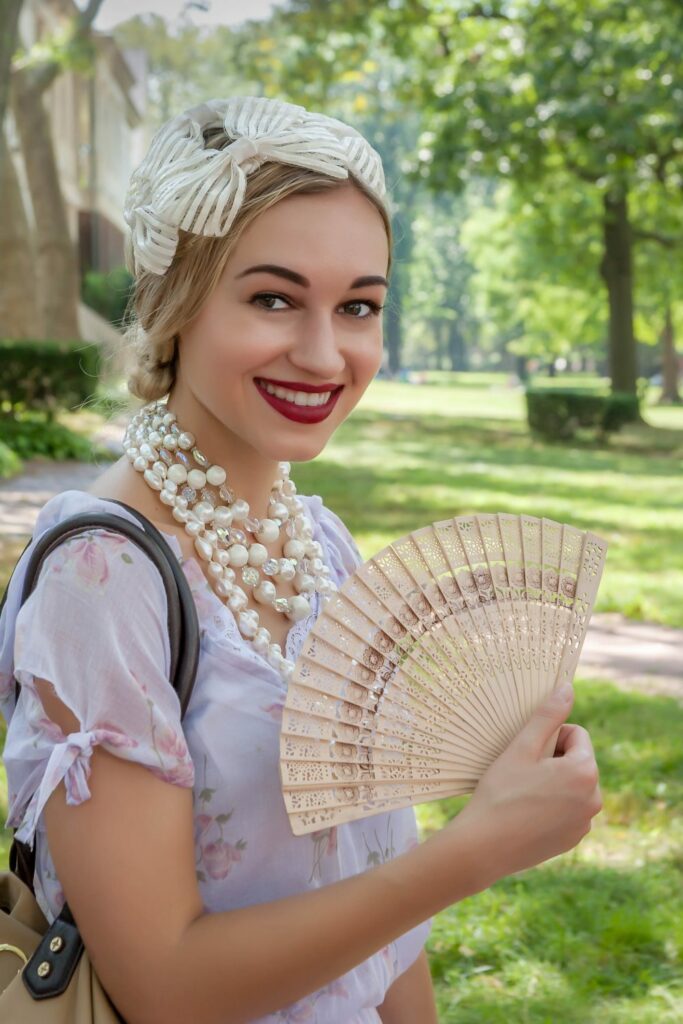 Hair: short bob with bangs hugging the face right below cheek bone, women with long hair would create finger waves and pin their hair to create a short wavy look. You can always add some flair by adding a small netted hat, jeweled head piece or feathered head band. You can find some great styling tips on YouTube or you can always opt for a wig which is my personal favorite!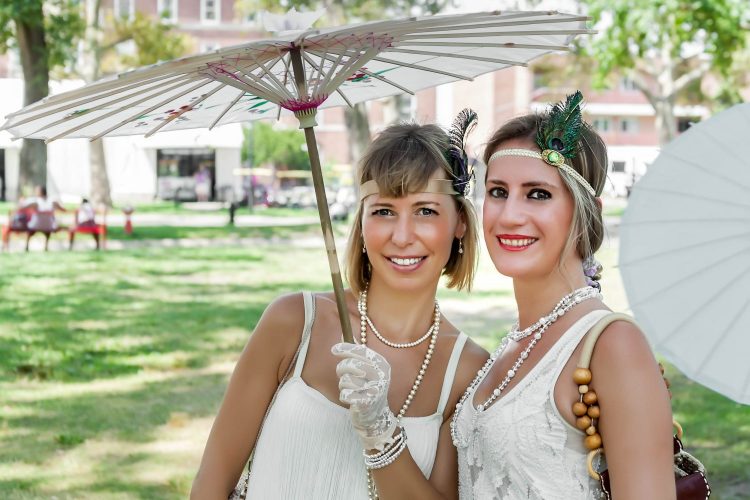 ***
You can find a wide selection of fabulous 1920's era attire at Gatsby Scottsdale, located at 7051 E 5th Ave., Scottsdale. Open seven days a week from 10 a.m. to 6 p.m. leading up to the Grand Prix of Scottsdale weekend Nov. 4-6.