The aura of this year's Grammys Awards was a delicate balance of celebration and remembrance in light of the recent of-late Whitney Houston.
Even fashion-wise, color choices were more subdued, though tastefully done by the likes of Adele, Rihanna and Alicia Keys. 

Adele made a triumphant return post-surgery, winning all six awards she was nominated for – including album of the year for "21" and song and record of the year for "Rolling in the Deep."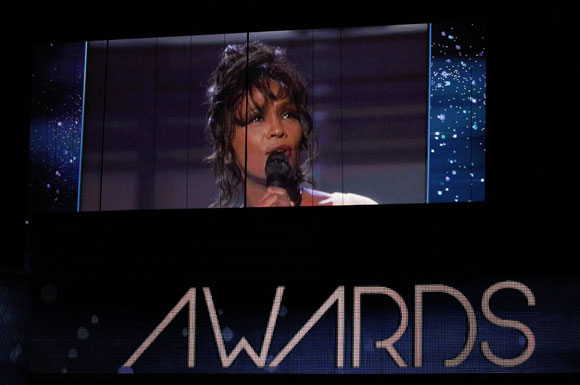 The Foo Fighters also emerged as big winners, capturing five of the six categories they were nominated in. Kanye West, who was the night's top nominee with seven, won four awards.
Among the evening's performances was a dance-heavy number by Chris Brown, a performance by Paul McCartney and by Bruce Springsteen.
In the balancing act of the evening's feelings, show host LL Cool J somberly opened the show with tribute to Whitney: "There is no way around this. We've had a death in our family." The rapper then read a prayer for Houston, who died on the eve of the Grammys at the Beverly Hilton Hotel, where she was preparing to attend a pre-Grammy party. Her death cast a huge shadow over the event.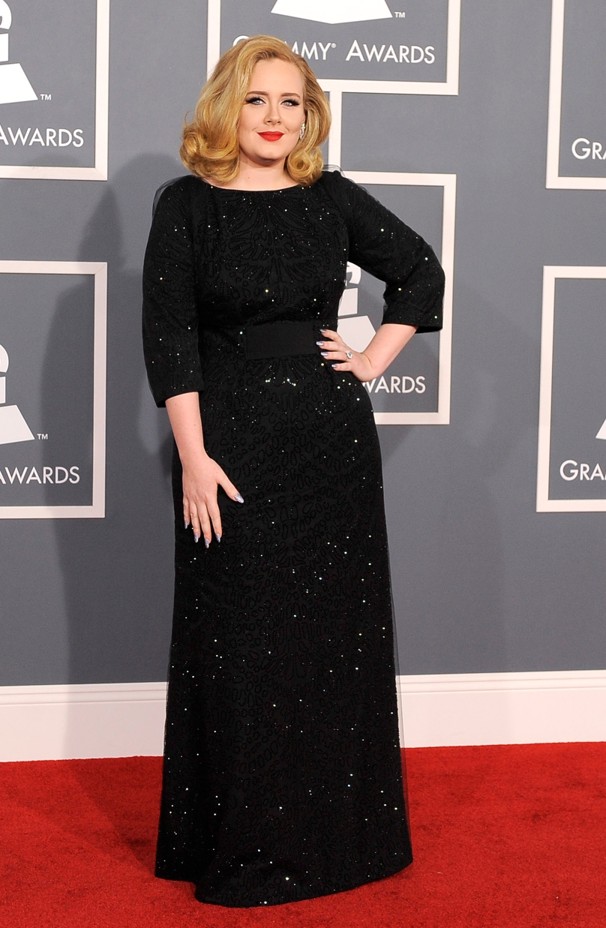 There was also a tribute to the recently reunited Beach Boys that featured Maroon 5, Foster the People and Mike Love, Al Jardine and Brian Wilson, the three remaining members of the Rock and Roll Hall of Fame band, all pitch-perfect as they brought the group's California rock sound and harmonies back to life.
Other performances came from Kelly Clarkson and Jason Aldean, Taylor Swift, Katy Perry and Nicki Minaj, and Glen Campbell with The Band Perry and Blake Shelton.
What were your favorite/memorable moments from this year's Grammys?
Photos: AP Images