The day "Back to the Future" fans have been waiting on for 26 years finally came.  There might not be flying cars on the streets or the legendary "Perfect Pepsi's," but the movie did set the stage for a pretty unique wedding theme opportunity.
Two couples tied the knot on this iconic day, both at the exact exact day Marty And Doc landed in the future on Oct. 21 2015 in the film.
Arizona Back to the Future Wedding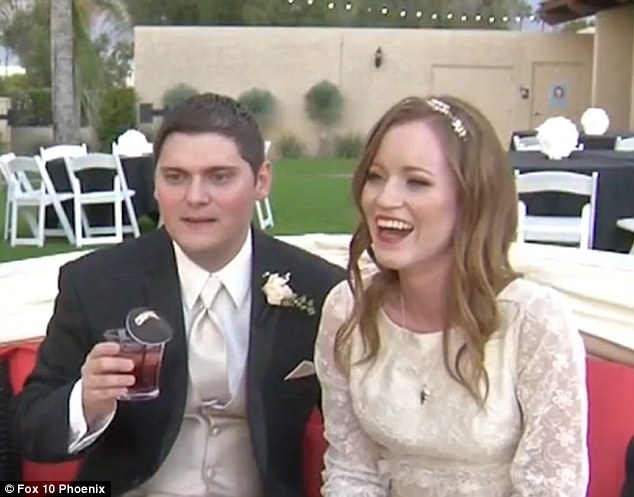 One couple was from the Valley.  According to Fox 10, the event took place at McCormick Ranch Golf Club, starting at 4:29, the time Marty McFly took off for the future.
Salvator and Anastasia Aiello mixed the "Back to the Future" theme in in a very classy way.  The details were seen throughout the wedding, from the wedding cake topped with a groom in a futuristic getup to the futuristic groomsman ties.
Check out some of the stills from the wedding below.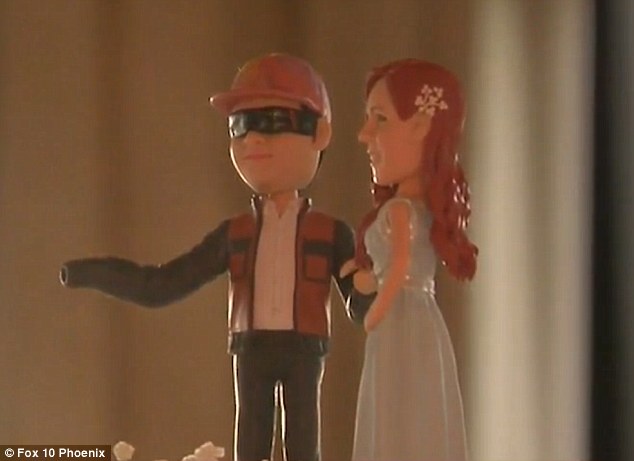 Their 80's inspired cake was topped off with futuristic cake toppers.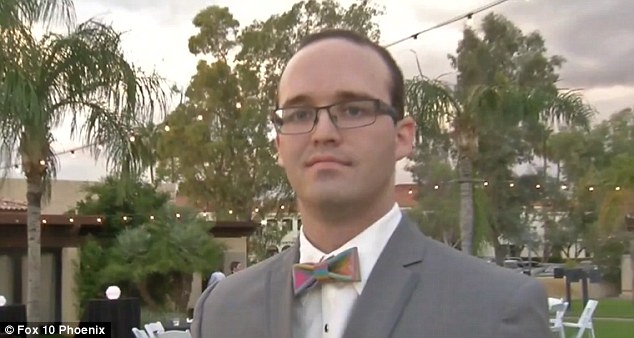 The groomsman showed the theme subtly, donning futuristic ties.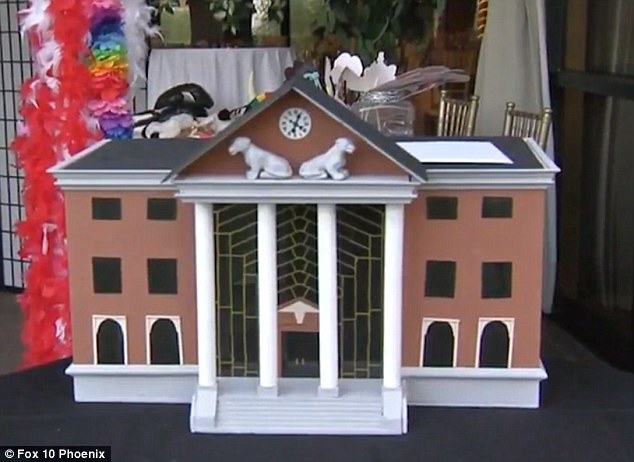 They even had a miniature version of the Hill Valley Clock Tower on display.
Watch the full story on the wedding HERE.  In the video, you'll even see the DJ stand themed after the "Enchantment Under The Sea" dance.
Virginia Back to the Future Wedding
The Valley couple wasn't the only couple to have to tie the knot on this highly-anticipated day.
One Virginia couple also said their I do's the exact time Marty and Doc landed in future.  Mark and Raquel Macleod, featured above, got married in Chesterfield County in Virginia.  They even staked out for the iconic DeLorean car.
They detailed their decorations down to the cake reading the line from the movie "where we're going we don't need road."