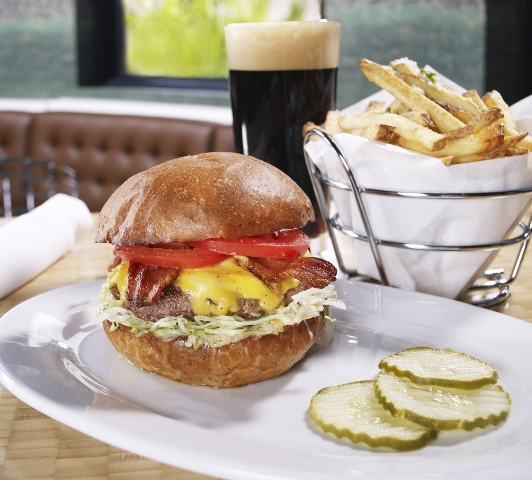 To the delight of local burger lovers, Sam Fox has just unveiled his newest Valley eatery, Zinburger, at Phoenix's Biltmore Fashion Park. Zinburger, which has a Tucson location that opened in 2007, has the makings to be a popular spot for just about any crowd: families, those looking for a fun, casual date and gatherings for friends who don't want to break the bank on dinner.
Though the restaurant officially opened on Monday, we got to test the waters at a preview dinner last week. First off, Fox knows how to make a good-looking restaurant (ummm, have you seen Modern Steak?) We love the simple and clean-lined look of Zinburger and the cool indoor/outdoor bar surrounded by cushy green bar stools. And the vivid pasture mural with grazing cows in Zinburger's interior should be off-putting (this is a burger joint), it is actually really fun.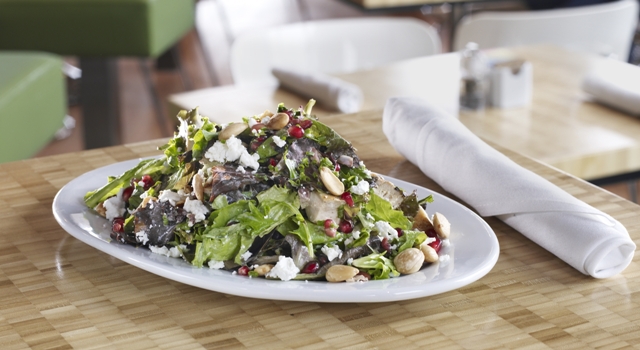 Once we got the menu, we were surprised to see that there were no appetizers–but we understood why when we saw the size of these burgers. Instead, the bill of fare lists eight burgers and sandwiches with plenty of additional toppings, a few salads and sides, and about 10 dessert options (mostly milkshakes). We went with the Kobe burger topped with cheddar cheese, mushrooms and mayo, nestled on a house-made bun, with a side of double truffle fries. The burger turned out to be one of the most delicious we've tried, with the meat offering a subtle sweetness. The fries, with a side of truffle aioli, were also delectable. We also gobbled up the buffalo chicken sandwich, which was topped with pepperjack cheese and ranch and offered a nice spiciness. And do note that the fries (which have to be ordered on the side; they do not come with the burgers or sandwiches) are plenty for two to share.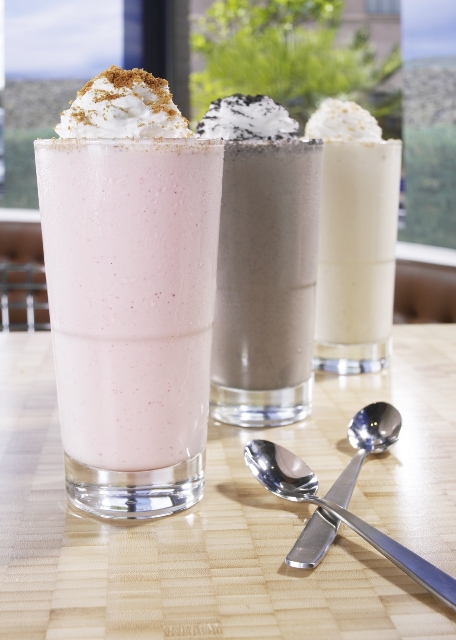 After a tasty burger and fries, it just makes complete sense to indulge in a milkshake and Zinburger has several delicious ones to choose from–and you won't see a single blah vanilla on the list. We sunk our straws into the amazing Bars of Zin shake (again, these shakes are plenty to share for two and the servers will happily divide the shakes into two cups if preferred). This chocolaty goodness was smooth and satisfying but had yummy praline chucks for a little crunch. And we were told that the strawberry cheesecake shake is also something special, and we'll have to take their word for it–until next time. Biltmore Fashion Park, 2502 E. Camelback Road #127, Phoenix, 602.424.9500, www.foxrc.com.