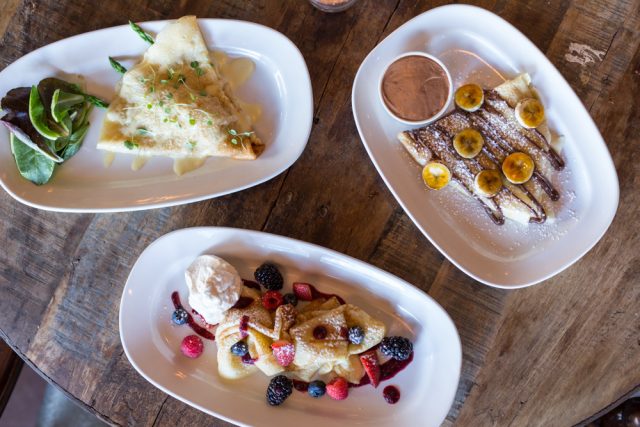 The Valley is a hot bed of incredible brunches–and The Living Room Wine Cafe & Lounge leads the pack as its four Valley locations (Chandler, pictured below; Scottsdale DC Ranch; and the recently opened Ahwatukee and Gainey Ranch locations) with its weekend Brunch & Bubbles "The Fix" menu.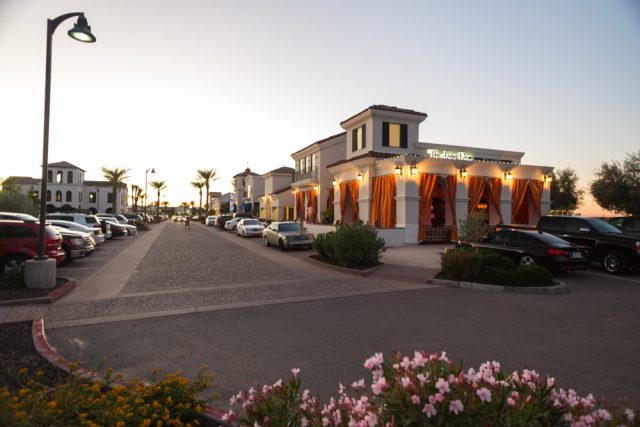 Available from 10 a.m. to 2 p.m. on Saturdays and Sundays, the Living Room offers a delectable menu of crepes (filled with mixed berries, veggies and more), French toast, steak and eggs, eggs benedict  and many more scrumptious a.m. eats. To satisfy the sweet teeth of the Valley, the Living Room also dishes up injectable doughnut holes on its Brunch & Bubbles "The Fix" menu. The dish features a baker's dozen of cinnamon sugar-dusted doughnut holes, and guests can choose from two flavors: chocolate, Bavarian cream and berry. (Talk about a dish made for Instagram!)
To drink, choose from a delicious menu of coffee drinks and tasty morning-friendly cocktails, like Bloody Mary, bottomless mimosas and more. Plus, feel free to bring the kids along as there is a great menu (with breakfast burritos, French toast and more) perfect for the littlest diners.