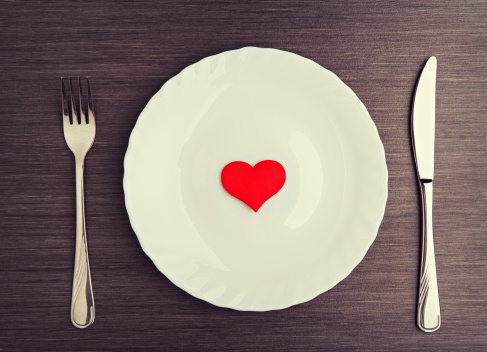 Swoon and savor. Treat your sweetheart to a delicious Valentine's Day feast at one of these fine Valley restaurants. (Most of the listed restaurants require reservations and most prices don't include tip and tax.)
Ben & Jack's Steakhouse is serving up lots of love this Valentine's Day with a special prix-fixe menu that gives diners their choice of appetizer, entree, side and dessert. The meal is $89.95 per person which includes a glass of Champagne. www.benandjackssteakhouse.com.
Taggia at FireSky Resort and Spa, a Kimpton Hotel in Scottsdale is dishing up a three-course Valentine's Day for $50 per person. Entrees include lobster ravioli with funghi trifolati, saffron and creamed fennel and, for dessert, chocolate lovers will adore the molten chocolate cake with caramelized banana with vanilla-peanut butter sauce. www.taggiascottsdale.com.
Head to deseo at Westin Kierland Resort and Spa for a four-course holiday menu, priced at $75 per person (tax and gratuity additional). The meal will be available from 5-10 p.m. on Feb. 14. Enhance the evening with hand-selected wine pairings from the restaurant's exclusively South American wine list for an additional $30 per person. In addition to deseo's traditional a la carte menu, the restaurant also will offer the four-course prix fixe Valentine's Day menu from 6-10 p.m. on Feb. 13, 15 and 16. www.kierlandresort.com.
For $65, diners at Geordie's at The Wrigley Mansion can enjoy a romantic four-course dinner, or guests can select from Geordie's full menu of Italian-style steaks and seafoods. The four-course dinner will be offered Friday, Feb. 14 and Saturday, Feb. 15. The Wrigley will also feature a full jazz band and dance floor in the Mansion's living room from 7-10 p.m. on Friday, Feb. 14. www.wrigleymansionclub.com.
Liberty Market in Gilbert has designed a Valentine's Day Special Dinner designed for couples. To end the three-course meal, couples will receive a decadent chocolate board of tasty treats. The prix-fixe meal for two is $70 or $100, with a half bottle of wine and cocktail. www.libertymarket.com.
For its Valentine's Day dinner, elements at Sanctuary on Camelback hosts a four-course, food lover's delight. A sampling of the menu includes wild mushroom and foie gras soup with puff pastry, black truffle and thyme; Barolo-braised short ribs with sweet corn grits, candied root vegetables and lobster yuzu hollandaise. Dinner will be served from 5:30 to 10 p.m. and is priced at $105 per person, excluding taxes and gratuities. www.sanctuaryaz.com.
Proof at Four Seasons Resort Scottsdale at Troon North is celebrating the holiday with a side of humor this year. The Proof "Un-Valentine's Day" menu includes offering such as fried frog legs, served with spicy greens, pepper jelly and smoked blue cheese–and other dishes with such ingredients at bad breath-inducing garlic, pungent cheese and more. To make reservations, call 480.513.5085.
Kai at the Sheraton Wild Horse Pass Resort & Spa invites to you to honor your love with a one-of-a-kind dining experience featuring a tempting seven-course prix-fixe Valentine's tasting menu on Friday, Feb. 14 from 5:30- 9:00 p.m. The Valentine's menu will be offered at $165 per-person with wine pairings available at an additional cost. The resort's Ko'Sin restaurant will feature a four-course prix-fixe Valentine's menu on Fridayfrom 5:30-10:00 p.m., offering a fusion of Native American and Arizona cuisine in a romantic setting. The menu is priced at $80 per-person, or $72 for seniors. Reserve your spot by calling 602.385.5726.
Thursday, Feb. 13 to Saturday, Feb. 15, T. Cook's and the Mix Up Bar at Royal Palms Resort is hosting Valentine's Day meals and specials, from breakfast to a casual lounge outing–with live music. www.royalpalmshotel.com.
Twisted Rose Winery and Eatery in the Scottsdale Airpark offers a prix-fixe menu for couples on Friday, February 14 in a romantic setting. The dinner, which is $45, includes three courses, plus twp bottles of wine (a bottle to share with dinner, plus a bottle of wine to take home). www.twistedrosewinery.com.
District American Kitchen and Wine Bar in Phoenix is offering a prix-fixe Valentine's Day dinner available for $55 per person on Friday, Feb. 14. Each couple will receive a long-stem red rose. A selection of wines by the bottle will be available for $35. www.districtrestaurant.com.
Province is offering a four-course prix-fixe Valentine's Day dinner that includes a complimentary glass of bubbly available for $54 per person from 4 to 10 p.m. on Feb. 14 and 15. phoenix.provincerestaurant.com.
Pointe Hilton Squaw Peak Resort's Rico's American Grill will host a night of magic, entertainment and festive foods for families with all ages on Feb. 14, from 6 to 10 p.m. Entertainment will include a strolling magician, balloon artists and face-painting. For dinner, enjoy andouille sausage corn dogs and roasted garlic soy popcorn served atop cedar-plank salmon. A special kids table will offer festive finger foods. For dessert, everyone will be entertained with a sweet lineup including cotton candy, cupcakes and a chocolate fountain with waffles, marshmallows, cake, pretzels and more for dipping. Valentine's Day at Rico's American Grill is priced at $39.95 per adult, $15 per child ages 10-3 and no charge for children three and under. For reservations, call 602.997.5850.
Roka Akor in Scottsdale will feature a 10-course Valentine's Day tasting menu Thursday, Feb. 13 to Sunday, Feb. 16. The menu is $107 per person with a $44 upgrade option. The menu includes sashimi, dry-aged bison and much more. www.rokaakor.com.
The signature Latilla restaurant at the Boulders Resort will be offering a three-course specialty menu from 6 p.m.-9:30 p.m. on Friday, Feb. 14 by Executive Chef, Michel Pieton. www.theboulders.com.
Brugos Pizza Company at el Pedregal will be featuring a five-course Italian feast from 5 p.m.-9 p.m. on Friday, Feb. 14. www.brugospizza.net.
Roaring Fork celebrates Valentine's Day in rustic style with specialty menu items by Executive Chef, Michael Bouwens beginning at 4 p.m. www.roaringfork.com.
Rusconi's American Kitchen hosts a special Valentine's Day menu for $49. Dishes include braised beef short rib with red wine jus and duck risotto are just a few of the delish menu items. www.rusconiskitchen.com.
Sushi Roku at W Scottsdale is serving up a magnificent five-course Valentine's Day dinner all Valentine's Day weekend.  For $60, guests can enjoy a romantic five-course meal including fresh oyster with minuet sauce, beef tar tar Korean style, smoked mushroom and lemongrass soup, and heart-shape chocolate lava cake.  Guests can also enjoy a 5-cent bottle of sparkling wine for tables of four on Friday, Feb. 14. www.sushiroku.com.
During Valentine's Day weekend, BiCE Scottsdale is offering a special holiday menu with items like pink beet risotto, Rockefeller oysters and many more swoon-worthy eats. www.biceaz.com.
The Quiessence at The Farm Valentine dinner features four courses inspired by the local and seasonal crops of the South Mountain District and Arizona Farms for $79 per person. (Wine pairings are an additional $45 per person.) Create an even more romantic memory by reserving the Private Brick Oven Table for $125 per person with optional $45 wine pairings. (Only one reservation for our Brick Oven Table is available per a night.) www.qatthefarm.com.
The House at the Secret Garden hosts a three-course Chef Tasting for couples to enjoy on both Feb. 14 and Feb. 15. The menu $60 per person with an optional $35 wine pairing on both nights. If cocktails are your preference, try one of our His and Her Valentine sips created by the head mixologist. www.thehouseatsecretgarden.com.
This Valentine's Day, enjoy a romantic four-course meal at J&G Steakhouse.  For $64, diners can savor a caviar purse, roasted beet salad with endive, walnuts and goat cheese fondue, dry-aged prime NY strip steak and for dessert, a rose macaroon or warm chocolate cake.  www.jgsteakhouse.com.
La Hacienda, Bourbon Steak and The Grill at TPC Scottsdale, all located at Fairmont Scottsdale Princess, are offering special Valentine's Day dining. Don't miss the featured cocktails La Hacienda. www.scottsdaleprincess.com.
Kazimierz World Wine Bar is offering a three-course pair and share Valentine's Day menu on Friday, Feb. 14. Fondue for two and wine pairings are included in the $44 per guest prix fixe menu. Seating for the Valentine's Day dinner will occur from 6-8 p.m. with live music beginning at 9 p.m.  Reservations are required by calling 480.946.3004.
Cowboy Ciao is also offering a prix fixe Valentine's Day menu. Dinner guests will choose three courses from a variety of options (pork belly, Stetson chopped Salad, lamb, filet mignon, and more) for $66 per person. Seating is from 5-11 p.m. For reservations,  call 480.946.3111.
From 5 to 10 p.m. on Valentine's Day, timo on central in Phoenix is dishing up a very special Valentine's Day menu. Courses include French onion soup, braised short ribs, red velvet cake with salted caramel ice cream and much more. www.timocentral.com.
Celebrate Valentine's Day on Feb. 14 over a romantic dinner at Sierra Bonita Grill. In addition to its usual menu, there will be special menu options created just for the holiday. www.sierrabonitagrill.com.
Throughout Valentine's weekend, RA Sushi will be offering a three-course menu made for two for $30. From Friday, Feb. 14 through Sunday, Feb. 16, dinner guests can choose from a variety of appetizers, entrees, and dessert options to create the perfect romantic dinner. www.rasushi.com.
Christopher's Restaurant and Crush Lounge in Phoenix will host very special Valentine's Day menus Feb. 14. Try the four-course tasting menu designed by Chef Christopher Gross, featuring boneless rank of lamb and a passion fruit mousse tower, for $65 per person (or $100 with wine pairings). www.christophersaz.com.
Bootleggers Modern American Smokehouse will offer delicious Valentine's Day specials for diners including cinnamon-ancho braised oxtail ragu, with sweet potato fritters, broccoli raab florets, aged provolone and honey crème fraiche and seared U-10 scallops with salsa verde, smoked king crab reduction, frisee and arugula salad with a grapefruit vinaigrette and crispy grits. www.bootleggersaz.com.
This Valentine's Day, Beckett's Table offers an exclusive Valentine's Day menu prepared for one night only. V-day specials include pan-seared Pacific halibut, local winter citrus, braised fennel, edamame and persimmon. www.beckettstable.com.
The Cove Trattoria, a family-owned restaurant in Scottsdale, has several new additions for Valentine's Day weekend. Guests can dine off the regular dinner menu or pick from the new selections below, on Valentine's Day and throughout the entire weekend. Choose from veal chop, sea bass and much more. www.thecovescottsdale.com.
Celebrate with a candlelit dinner at ZuZu at Hotel Valley Ho. Order off the regular menu or choose from specials like tempura shrimp and lobster with meyer lemon aioli, pan-seared Halibut with heirloom cauliflower, baby beets, Peruvian potatoes, and ginger essence and more. The list of specials also includes cocktails and Champagne. Dinner is served from 5:30 to 11:00 p.m. www.hotelvalleyho.com.
This Valentine's Day, Fogo de Chão invites guests to experience lively and elegant Brazilian dining, and as a Valentine surprise, guests who dine Friday, Feb 14 through Sunday, Feb 16, will receive a Valentine's Card, good for a complimentary lunch or dinner towards their next visit. www.fogo.com.
The special Valentine's Dinner Menu at Thirsty Lion Pub & Grill features decadent dishes like crab-stuffed Atlantic salmon and rock salt-crusted prime rib. This mouthwatering menu is available Friday, Feb. 14 to Sunday, Feb. 16. Call 480.968.2920 to make a reservation.
Central Bistro is serving up a decadent four-course Valentine's Day dinner for $45.  Guest can enjoy a romantic meal with their choice of 11 exciting options including New England clam chowder, braised short ribs, wild mushroom tagliatelle, and the choice of tiramisu, raspberry swirl cheesecake, and chocolate flourless cake for dessert.  Diners can also pair their meal with wine for an additional $20. www.centralbistroaz.com.
Feast of Valentine's Day at Blue Hound Kitchen & Cocktails is a tasting event that your Valentine won't soon forget. The Phoenix restaurant will host five courses for $85 per person, including a glass of MUMM Napa cocktail or wine airing available at $35 per person. To reserve your spot, call 602.258.0231.
Caballero Grill, located in Goodyear, will offer a Valentine's Day four-course dinner. The special meal will be offered Feb. 12 through Feb. 16. The meal includes a Champagne toast and is $35 per person. www.caballerogrill.com.
JW Marriott Desert Ridge Resort & Spa is offering special a la carte dinner menus on Valentine's Day, Friday, Feb. 14 at Tuscany, Meritage Steakhouse and stonegrill restaurants. Valentine's dinner at each JM Marriott Desert Ridge Resort & Spa restaurant will be served from 5 to 9 p.m. For reservations, call 480.293.3988.
For Valentine's Day, Executive Chef James Ducas and the LON's culinary team will be preparing a five-course Sweethearts Menu ($75) with the option of wine-pairing (additional $35 per person), which will be available alongside LON's regular a la carte menu from Thursday, Feb. 13 to Sunday, Feb. 16. Make a reservation by calling LON's at 602.955.7878.
La Prima Donna Italian Restaurant in Scottsdale invites guests to join the Guinness Book of World Records to break the current record of 351 people in the longest kissing chain (number of people holding hands and kissing that special someone). The record will be set starting at 4:30 p.m. (arrive early to get in place) on Valentine's Day in the La Prima Donna parking lot, after which participants are invited to enjoy a romantic dinner for two at 15 percent off (reservations encouraged) or enjoy all-night happy hour in hopes of finding that special someone. A minister will also be on-hand to renew vows (at no charge) and take a commemorative photo to remember the occasion for any couples wishing to do so. www.lpdir.com.
Barrel Grill & Modern Saloon presents A Sweets and Drinks Valentine's Menu available 11 a.m. to close, Feb. 14. For $10 per couple, guest can enjoy one cocktail per person and one shared dessert from the special Valentine's menu. www.barrelgrill.com.
Celebrate Valentine's Day by enjoying a delicious 10-course tasting menu at Los Sombreros. For $75, treat you and your Valentine to a romantic tasting menu including pozole soup, shrimp papaya salad, salmon with mango pico de gallo and piloncillo ice cream. www.lossombreros.com.
Ciao Grazie Pizzeria and Wine Bar is rolling out a Valentine's Day-only menu featuring Italian cuisine paired with boutique wines. Or if you're in the mood for more standard fare, Ciao Grazie's hand-tossed pizza is topped with house-made mozzarella, while classic pasta, seafood, salads and soups are prepared fresh daily. www.ciaograzie.us.
Tempo Urban Bistro and Coffee Bar is Main Street at Verrado's newest dining establishment, featuring upbeat American cuisine made from fresh and local ingredients. Chef Steve Maynard has crafted an adventurous Valentine's Day menu for Friday, February 14 only, tempting the senses with baked brie and wild mushrooms or Gulf oyster starters, and entrees such as filet and jumbo grilled prawns, halibut en croute, pan seared rib eye steak and more. www.tempourbanbistro.com.
The Verrado Grille inside the Raven Golf Course's clubhouse combines great food with breathtaking views for a truly memorable experience. They are offering a Sweetheart Dinner Menu on Friday from 5 p.m. to 9 p.m., with sumptuous entrees including braised short rib with scallops, prime rib with prawns, or grilled chicken with 'smokey' tomato, topped off with specialty dessert selections. www.ravenatverrado.com.