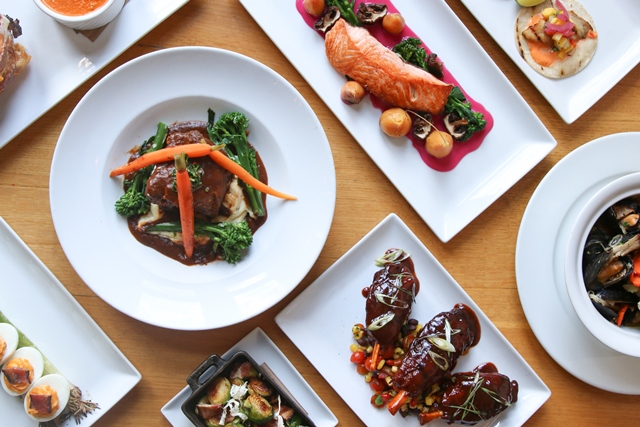 After impressing locals for years with its Market Street Kitchen in DC Ranch, Keeler Hospitality Group has a brand-new concept open in Scottsdale that is sure to put a smile on meat-loving faces: Liberty Station American Tavern & Smokehouse.
As its name suggests, Liberty Station serves American comfort food with regional touches (many of the dishes are cooked in an impressive custom-made smoker from Camelback Smokers), as well as classic cocktails, local craft beers, and a wide array of wine options. During a Monday dinnertime visit shortly after opening, Liberty Station was already bustling with what-are-soon-to-be restaurant regulars, with the patio being a popular spot.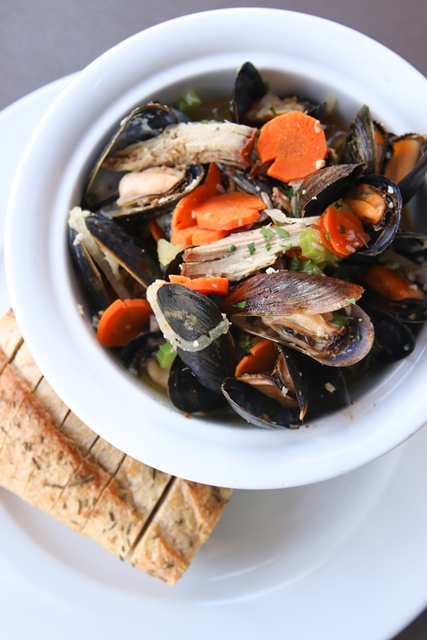 Before digging into the restaurant's hearty entree offerings, whet your whistle with a few tasty appetizers. The house-herbed ricotta, with tomato jam, honey and crostini, keeps it simple but is a must-try sweet and savory favorite. The drunken PEI mussels is a plentiful offering, complete with smoked pork, local amber ale and, to sop up the leftover savory juices, crispy baguette. The New England clam chowder is another delicious, comforting starter, with great texture and a subtle sweetness.
One of the absolute table favorites is the Boston cod fish and chips. The sizable pieces of cod are flaky and fresh, coated in amber beer battle. The fries, with malt tartar sauce and coated in vinegar, are likewise delicious (and addicting). For a truly decadent dinner, the braised short ribs are tender and flavored-packed, placed on a bed of velvety mushroom risotto and porcini cream sauce.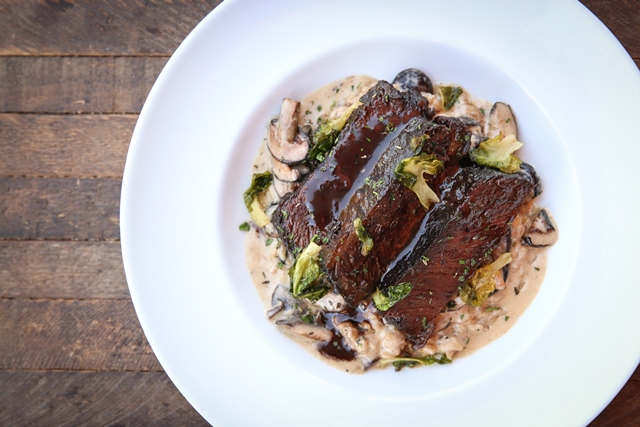 And because it is impossible to go to a smokehouse without some serious meat, a meal at Liberty Station isn't complete without some Texas brisket. Tender and tasty, the brisket utterly melts in your mouth. (The St. Louis spare ribs with Kansas City-style glaze is another meaty must.) The divine Boston baked beans and honey-butter corn bread are just a few of the traditional sides for pairing with the smoked dishes.

Liberty Station is open daily for lunch at 11:30 a.m. until 3 p.m. Dinner service begins at 5 p.m. nightly. Happy hour is offered at the bar Monday through Sunday from 3 to 6 p.m. Brunch is served Sundays from 10 a.m. until 3 p.m.
photos by Joanie Simon