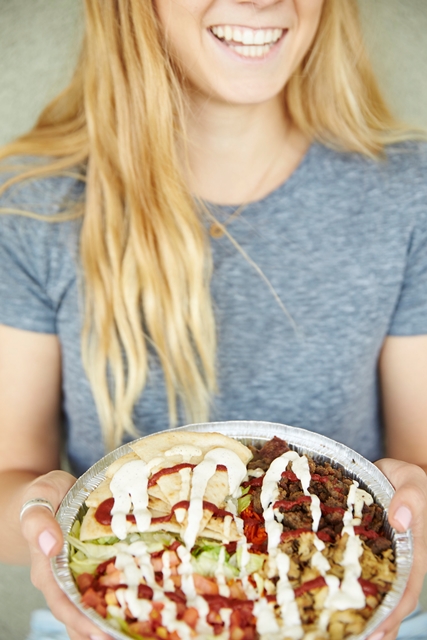 What started as a food cart in New York City is now one of the the Valley's fastest-growing fast-casual dining concepts. In February, The Halal Guys marked the opening of its Mesa location, and, today, March 2 at 11 a.m., the restaurant celebrates the grand opening of its fourth Arizona location in Christown (1818 W. Montebello Ave Suite 102). The first 150 guests in line will receive free combo platters for one full year and free merchandise from The Halal Guys. Plus, for those who have already entered the new "Halal Guys Passport Contest," each person will receive an additional stamp to their postcard for a chance to win a free catered event for 20 guests and free food for one year. The Halal Guys also has Tempe and Phoenix locations, and two additional outposts are projected to open by 2019.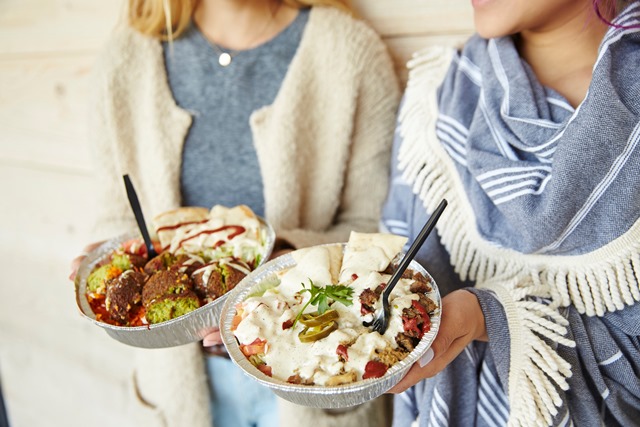 Shortly after the opening of the Mesa location, we had the opportunity to enjoy lunch at the fast-casual chicken and gyro concept. Before we even dug in, it was refreshing to have a quick lunch option that was unique and not overly heavy, as burgers and burritos are often the norm for fast-casual lunches out. The menu is simple and straightforward: diners can choose from a platter or sandwich (which is more like a wrap), with their choice of chicken, beef gyro, a combo of chicken and gyro and falafel as well as toppings like lettuce, tomato, olives and more. We sampled a small platter, which was enough for two meals, with falafel and a side of hummus. The crispy texture of the falafel paired with the creamy hummus was delicious, and hearty helpings of veggies and the restaurant's famous red rice round the dish. The platter is pulled together with a hearty drizzle of The Halal Guys' famous white sauce.
Before heading back to the office or going about your day after a quick meal at The Halal Guys, be sure to grab a slice of baklava to go. The decadent dessert is crispy, nutty and dripping with sweet honey–the perfect sweet retreat.