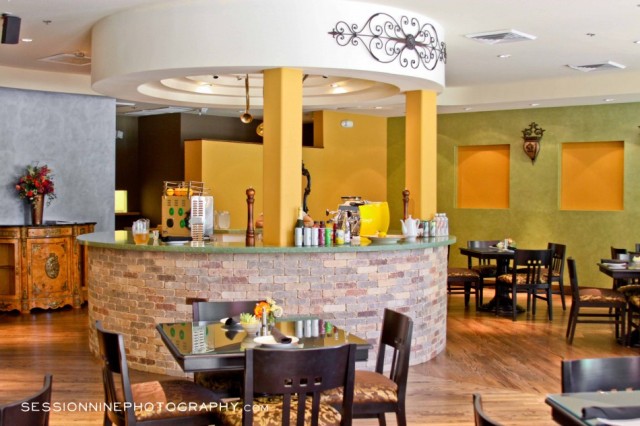 The holiday season is rapidly sneaking up on us. This weekend, I decked out my house in pumpkins and fall leaves, and the store shelves are full of Halloween candy. Before you know it, holiday jingles are going to fill the air. And with the holidays comes plenty of shopping for those special someones, including a stop at The Borgata in Scottsdale. Recently, a new spot just opened, SLo Foods Organic Cafe, that'll serve as a great alternative to the usual mid-shopping fare (like sodium-laden takeout or a giant sugar cookie).
As the names suggests, SLo Foods dishes up delish organic fare. The dining room is on the small side but it packs a lot of charm with its citrus-y colors and comfortable atmosphere. If your shopping adventures lure to The Borgata in the morning, you can stop by SLo Foods for a hearty, though healthful, breakfast. On the menu you'll find oatmeal, eggs and omelet. For something more sinful, the challah French toast served with fresh berries is calling my name. The fresh juices are not to be missed, including the carrot-pear juice and the blue lagoon juice, with consists of blueberries, blackberries and red grapes. These'll definitely rev you up for an afternoon of shopping.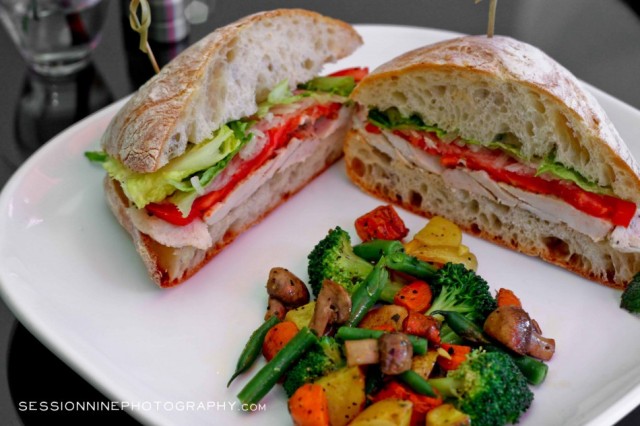 The lunch menu highlights huge salads, sandwiches, soups and a few pasta plates. The brie sandwich, with brie, avocados, tomatoes, lettuce, pickles and apricot-jalapeno glaze, is a personal favorite. First of all, you can't go wrong with the utterly creamy combo of brie and avocados. And the spicy-sweet glaze offers a bit of interest. Plus, the sandwiches are served with a side of yummy rustic  roasted veggies. As for other standouts, I cannot wait to try the roasted beet salad, the roasted corn salad and the zucchini linguine.
If you're shopping later in the evening, there are several organic dinner dishes at SLo Foods Cafe to check out (the lunch menu is larger than the dinner menu, though). The vegetable pie, an appetizer, sounds like an incredibly warming option for the fall. The soups, which include turnip, barley, lentil and Tuscan bean, give off the same fall-friendly impression. For the main dish, try the simply sophisticated olive oil linguine, filet kabob, chicken ragout or herb-roasted salmon. And don't forget dessert. While the dessert options rotate, we hope you catch the amazing carrot cake. It's huge–I mean HUGE–but there are carrots in it…that makes it healthy, right? 6166 N. Scottsdale Rd., Scottsdale, 480.483.3735, www.slofoodsaz.com.