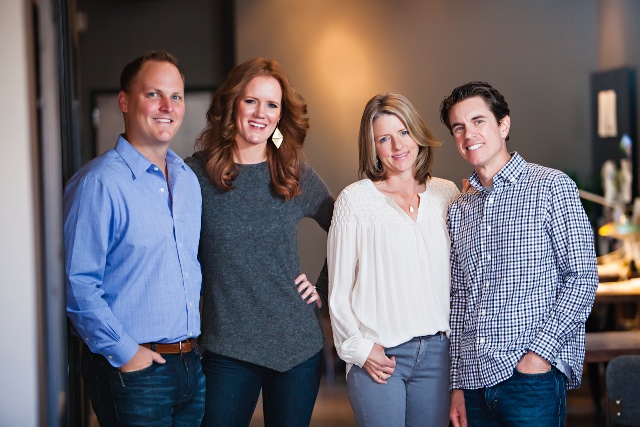 Upward Projects (pictured)–they are behind such beloved Valley dining destinations as Postino, Federal Pizza, Windsor and Churn–has announced its newest opening: Joyride Taco House. Beach-inspired Joyride is slated to open June 3 in a 3,400-sq.-ft. space right next door to Downtown Gilbert's thriving Postino East.
Joyride will focus on food for everyday life, with a menu full of slow-roasted meats, house-made tortillas and mix-and-match taco plates. Plus, Joyride will boasts a beverage menu that will feature refreshing agua frescas for both for adults (mixed with your choice of spirit) and kids–sure to be a hit in the summertime, especially.
The fresh Valley dining outpost will have a well-worn beach vibe, with splashes of color reaching from floor to ceiling. Custom-made concrete tiles imported from Mexico are among the more notable features. Dishing out a great ladiback indoor/outdoor dining experience, signature garage doors will be located at the front and back of the building.
Joyride will be open 11 a.m. to 11 p.m., Sunday through Thursday and 11 to 12 a.m., Friday and Saturday, plus its staple $5 Until 5 every day of the week. www.joyridetacohouse.com.